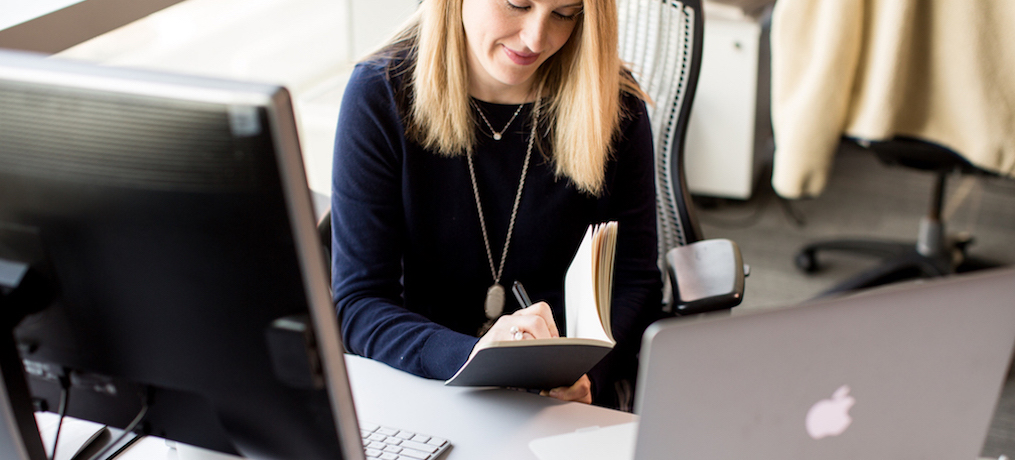 How to Position Yourself As an Industry-Leading Event Marketer
In a world where digital marketing is king, is event marketing irrelevant?
No. To build personal connections between consumers and a brand, events are still key — and event marketers are just as in demand as ever.
So, what makes an effective event marketer? And as an event marketer, how can you stand out in your career?
What do
event marketers
do?
Event marketers use a broad range of on- and offline marketing tactics. Their primary goal is to broaden the reach of a branded event's promotional messaging and, ultimately, attract more attendees.
They are responsible for creating growth strategies, orchestrating marketing campaigns, tracking metrics, and proving the ROI of their efforts to the greater business. And, of course, they're on the ground at events, enjoying their successes and taking notes for next year.
Event marketers tend to be energetic, dynamic people who never shy away from a challenge and always look to improve. So in the spirit of being ever-better, here are a few strategies to help you position yourself as a standout event marketer.
1. Go experiential
In a world where we're all highly digital, all the time, people crave old-fashioned in-person experiences. That's why experiential marketing campaigns are so effective at building up brands.
Experiential marketing is a way to engage your customers using branded live experiences. This might mean throwing an event, participating at an event, or hosting a pop-up activation. The goal is to immerse people in memorable live experiences that they'll associate with your brand.
Experiential marketing is often used in conjunction with larger marketing campaigns. For instance, when promoting the premiere of "Gilmore Girls: A Year in the Life," Netflix created 200 pop-ups around the country. These faux "Luke's Diners" served complimentary coffee to get fans of the show pumped up. The event's branded Snapchat filter was used 880,000 times as a result of these pop-ups.
So you can see how experiential marketing can be a potent part of a multifaceted event marketing strategy. It's the part that engages fans in person to create a lasting impression.
2. Partner with big brands
Another way to boost your brand and your professional cred is to land top-tier sponsors. Signing the best sponsors is as challenging as it is lucrative. Building these partnerships is key to taking your event marketing skillset to the next level.
To attract better sponsors, you have to know what sponsors want out of their relationship with your event. And one of the main things they want is something digital marketing can't provide: in-person access to potential customers. Any way that you can make that access unique and extra valuable is appealing.
For instance, leverage your creative resources to design non-traditional sponsorships such as art installations, virtual reality exhibits, livestreams, and on-theme lounges. These are all ideas that appeal to big brands, but also give attendees better experiences.
3. Prove your worth
Sometimes, numbers speak louder than words. If you're trying to convince your company leadership that events are the answer (and that you're the answer to events), show them your data.
For many event marketers, attendees are leads — potential clients or customers. So every person in the room is worth a certain theoretical dollar amount. If you know how much a prospect is worth in your sales pipeline, and you have a ballpark figure of how many people you expect to attend, do the math:
Average value             Estimated attendees              Net worth of event
$400                             100                                              $40,000
This is a simplified equation, of course. You have to deduct money spent, and also assume that not every attendee converts. But it's a starting point.
There are other ways to wield data in your favor:
The actual data from your event, including ticket sales, registrations, and attendance

The data you get from an event, showing which areas get the most traffic, and what attendees were more interested in

The data from your social media accounts and online content engagement, showing what topics are getting buzz

The data you gather post-event from feedback surveys, proving how successful (or not) your event was
Find out more about how to calculate the value of your B2B event in this blog post.
4. Polish your skills
The best event marketers excel at a wide variety of tasks, relying on interpersonal skills, communication skills, technical skills, negotiation skills, and, of course, staying calm under pressure. Whether you're on the cusp of defining a career path for yourself or hoping to excel in your existing role as an event marketer, polishing your weaker skills is an essential strategy.
Taking a course can be an excellent way to achieve this quickly, which brings us to our last point…
5. Get certified as an
event marketer
Certification is not essential to every single event marketing job, but pursuing this credential has some very specific advantages. The first, of course, is that it helps you brush up on those weaker skills and learn the current best practices in event marketing. Advancing your technical skillset is particularly important in a marketing ecosystem where event tech is pivotal to so many efforts.
Beyond those practical advantages, an event marketing certification demonstrates a level of commitment. When you present this credential to an employer or potential employer, they know that you're serious about your event marketing career — and about their events. Given two candidates with more or less equal experience and skills, this credential can tip the scales in your favor.
Not sure where to look? Well, you're in luck. Eventbrite's Event Marketing Course and Certification is online, available now, and free.