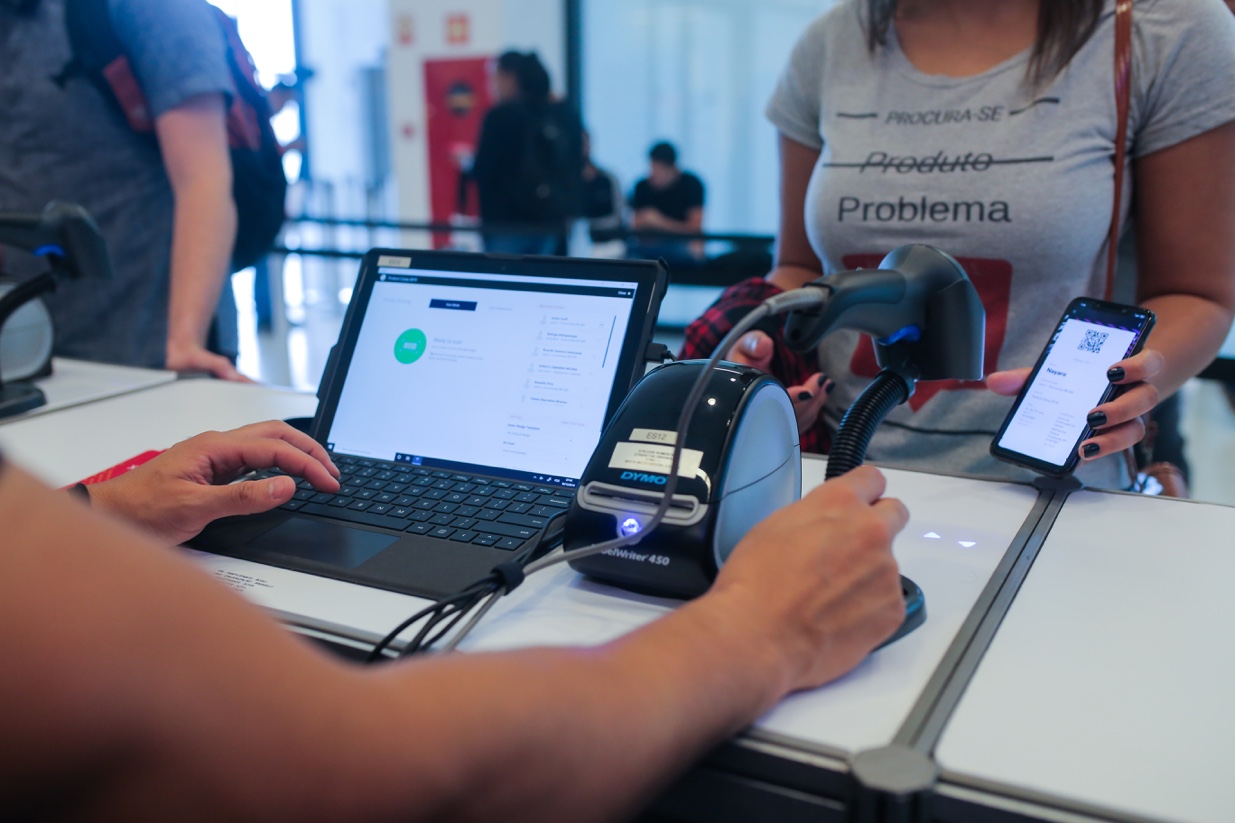 Integrated event management software for all
Eventbrite's industry-leading enterprise event management software empowers event creators to be experience makers.
Welcome to Eventbrite.
All-in-one event management software powering extraordinary experiences
Eventbrite is the world's leading event management software platform, powering millions of events in over 180 countries and territories. With every new mobile app, software update, collaboration and integration, we're working tirelessly to deliver the premier online event management system that gives you the freedom and flexibility to create meaningful live events without borders or limitations.
Innovative event management software that separates you from the competition
The best event management software on the market provides all the tools and resources you need to efficiently plan, launch, manage, and measure the success of your events.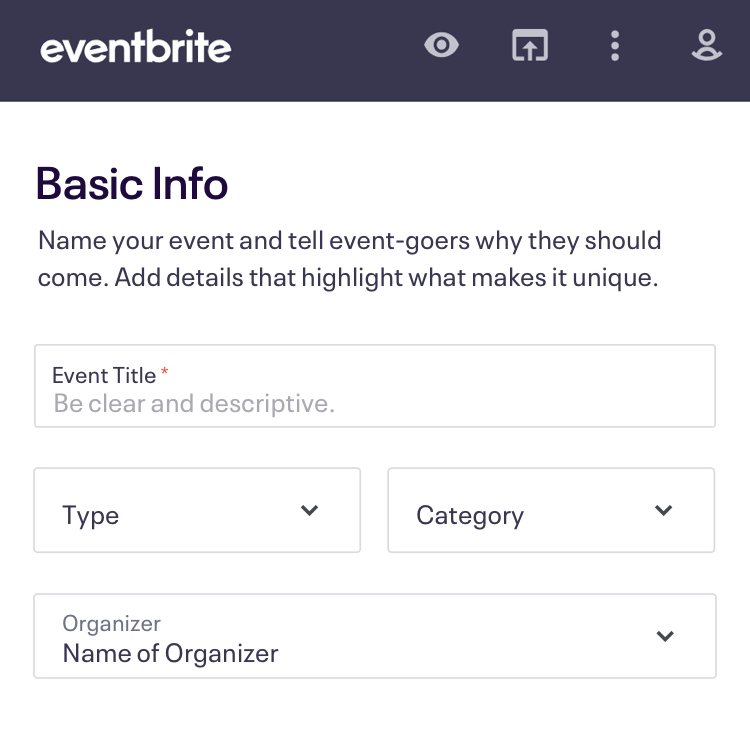 1
Build the perfect event
Provide a seamless experience for your attendees at every stage of your live event, from online registration to check-in, and everything in between.
2
Nurture a loyal community
Reach and engage new audiences, drive demand, and build long-lasting relationships with your attendees using our enterprise event management software.
3
Foster attendee engagement with data-driven decision making
Focus your time and budget on what's working with an industry-leading event management tool that measures your success by illuminating valuable performance insights.
Event management software so powerful, it's like having your own virtual events manager
Build the perfect event with industry-leading event management tools and technology that powers all your events in one comprehensive software platform.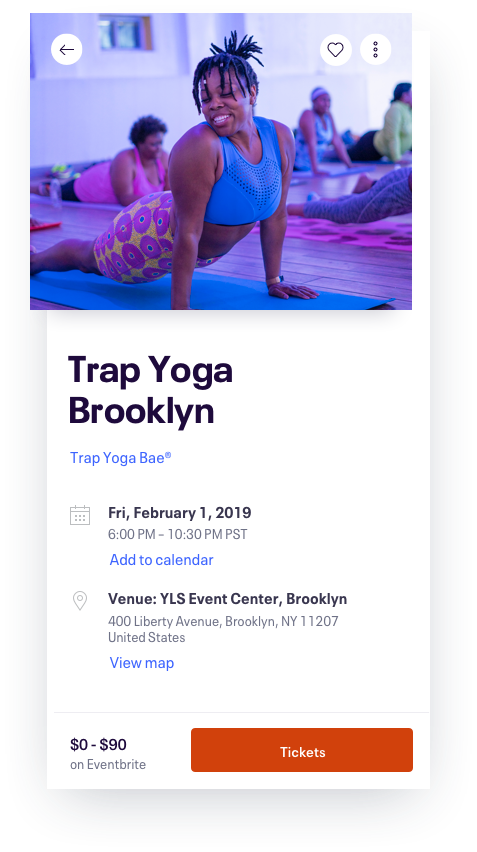 Eventbrite's online event management tools and seamless integrations eliminate all the guesswork, saving you valuable time and money—freeing you up to do what you do best: Host unforgettable live experiences that attendees will be talking about.
Boost attendance with more eyeballs, clicks, and conversions

With our advanced event management tool, you will appear at the top of Google search results, thanks to Eventbrite's industry-leading SEO digital tools and strategic partnership with Google Events.

Your future-forward event management and ticketing website

Sell tickets directly on Facebook and Instagram. Enable more attendees to discover, purchase, and access their tickets to your events with next-level event management software.
Event planning and registration done right

A customizable online event management and ticketing website built by our industry experts makes it easier than ever for your site visitors to purchase tickets online using our two-click, secure checkout on any device.

Measure your success with advanced analytics

Our event management database provides a view into your ticket sales data and actionable intelligence on your customers' path to purchase. Measuring your success has never been easier with intuitive reporting capabilities illuminating what sales and marketing efforts are delivering results.
Event management software that works with your budget
Get started for free and avoid ticketing fees by passing them to attendees.
Essentials
The basics you need to start selling tickets in minutes.
---
Fee per paid ticket: 2% + $0.79
Fee per free ticket: Free
Ticket types: 1
Professional
The full set of tools you need to create, manage, and grow your events.
---
Fee per paid ticket: 3.5% + $1.59
Fee per free ticket: Free
Ticket types: Unlimited
Premium
Tailored partnerships for event pros with large or complex events.
---
Fee per paid ticket: Custom Pricing
Fee per free ticket: Free
Ticket types: Unlimited
An intuitive event management app that plays well with others
Build the perfect event with a wealth of mobile apps that continue to extend the power of our event management software platform.
Connect
Foster attendee engagement with over 100 trusted apps available in the Eventbrite App Marketplace that will help power unforgettable live experiences.
Integrate
Eventbrite enables seamless integration with popular platforms like Facebook, Mailchimp, YouTube, Spotify, HubSpot, and Google Analytics. Your event management solution will be infused with new capabilities to reach new attendees, drive demand, and grow your event business.
Adapt
Our free online event management solution allows you to easily postpone or cancel your event if the need arises or utilize our virtual event software—to transition your event from in-person to online.
Frequently Asked Questions
What type of software is Eventbrite?
Eventbrite is the industry's leading event management software platform that empowers event creators with the tools they need to seamlessly plan, promote, and produce live experiences around the world.
What software do event creators use?
Creators of events of all shapes and sizes utilize event management software to plan, promote, and execute live experiences. This suite of software solutions enables event creators to seamlessly manage all events in one comprehensive platform.
What is the right event management software for my event?
Determining the best event management solution for your unique event, you should have a clear understanding of the impact of each of your requirements. Critical questions to consider include the following: How reliable is the software? Does it include the customer support I may need? Will it provide a positive registration experience, foster attendee engagement, and provide the reporting functionality to accurately measure success.
Try Eventbrite for free and elevate your live experiences with a best-in-class event management software platform.