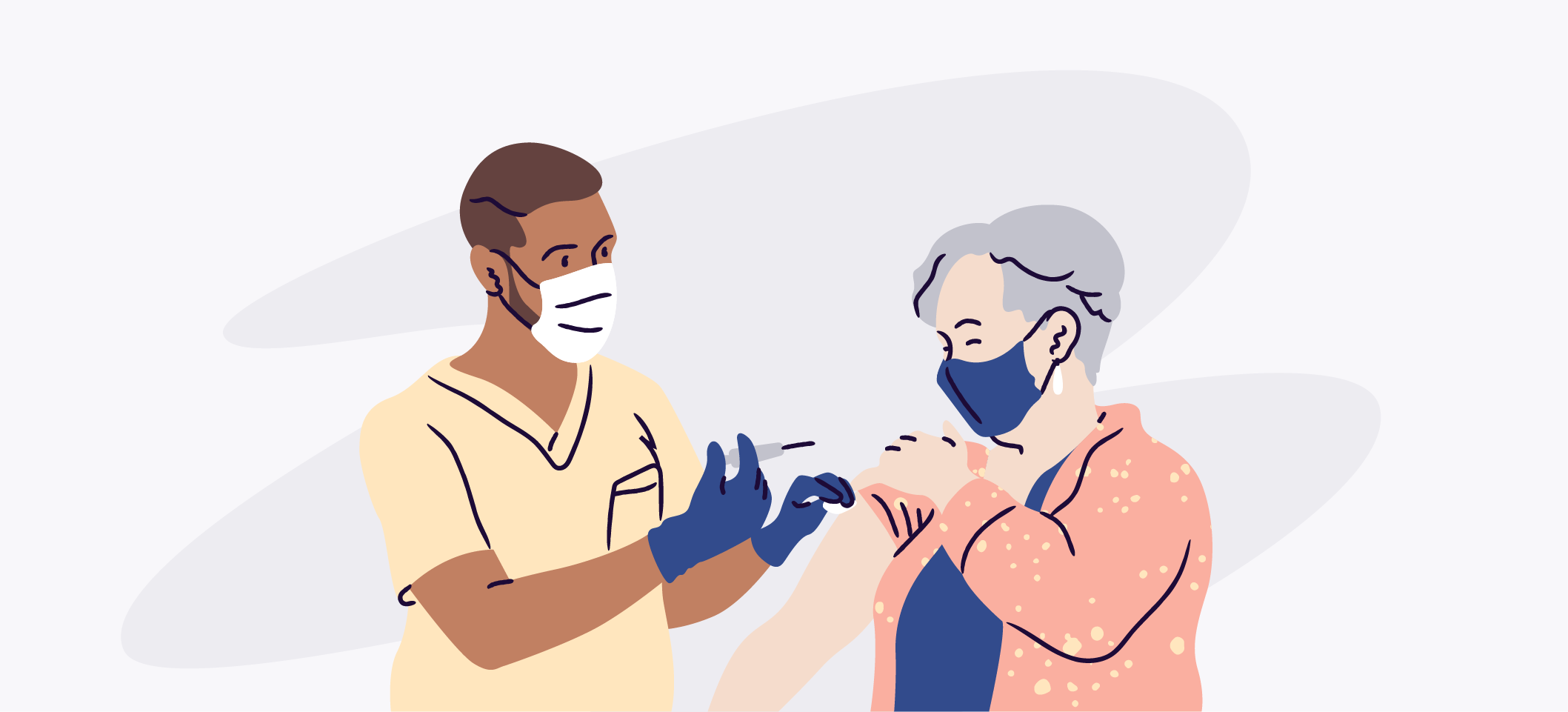 FAQs for Creating COVID-19 Vaccine Appointments on Eventbrite
Eventbrite is the leading platform for free registration and ticketing. Its flexible registration allows for many different uses, including for scheduling and managing time slots for COVID-19 vaccine or testing appointments. To support that effort, we've compiled some of the most common questions about creating COVID-19 vaccination events:
FAQs
How do I set up an Eventbrite account?
To create an Eventbrite account, go to

Eventbrite.com

. At the top right corner, click on "Sign In." This will take you to Eventbrite's log in screen.

In the field under "Sign up or log in," enter your email address and click "get started." For creating COVID-19 vaccination appointments, we recommend using an official email address connected to the entity administering the vaccine rather than a private or personal email address.

On the next page you'll confirm your email address. Enter a first and last name for the account and set your password.

Watch the step-by-step video below for more assistance in setting up your Eventbrite account:
How do I create time slots for COVID-19 vaccination appointments?
1. Log in to your Eventbrite account and select "Create Event."

2. Enter the details under "Basic info" including giving your registration event a descriptive title.

3. Choose a location.

To enter a location, use the search bar below "Venue" to search for a venue, address, or city.

4. Add your event dates and times.

Choose "Recurring Events" and click "Save & continue". 

Next, click "Add dates" on the top right. Enter your start date, and for "Start Time and End Time," use your hours of operation for the day. Be sure to save your changes after each date you add. There's a limit of 365 events in an event schedule.

Next, you will create the day's time slots for appointments using your ticket types. Please keep in mind that with a recurring event schedule, all time slots you create will automatically show for each date you set up in your schedule.

From the Event Dashboard, select "Tickets" from the menu on the left-hand side. Click the orange "Create Ticket" button, and a window will appear on the right-hand side. At the top of the window, select either the "paid" or "free" ticket type. The default name for each ticket will be General Admission, but for timed entry or appointments, you will want to name it to reflect the specific appointment/time slot, like "9:00 am."  The quantity is for the number of registrations you want available for that specific time slot. Please note that the quantity for this time slot will apply to every date in your schedule uniformly.

Be sure to fill out the rest of your Ticket Settings and then click "Save."

You will see your new ticket on the Dashboard. To create the next time slot, you can either click "Create Ticket" again, or click the three dots on the right side of the ticket, select "Copy," and edit the new ticket as needed. Be sure to change the name to the next time slot, like "10:00am." Repeat as needed until all your time slots have been created.

Pro tip:

Ensure you create a 48-hour reminder email for each time slot to provide vital information such as location, the time they should arrive, and any documentation they need to provide in person.

Here is how to create a customized 48-hour reminder email

. 

For a step-by-step guide for setting up appointments or time slots using Eventbrite's recurring events feature, watch the video below:
What is the time limit I should set for registration?
By default, your attendees will have 8 minutes to complete their order. Most Eventbrite orders actually take less than 3 minutes to complete, and the time limit helps ensure available time slots will appear on your event page. 

We recommend leaving the default time of 8 minutes to complete registration to expedite the registration process for all people seeking appointments. Increasing this time could result in available appointment times not appearing on your event page for at least that length of time if registrations are left incomplete.  If you need to change the order completion time, go to your event's Manage page, then select "Order Form" (under Order Options). Just remember that attendees will need to restart the registration process from the beginning when this time limit expires.
What are other best practices for managing these events effectively?
Consider using the Private event feature to restrict visibility of your listing. For instance, you can ensure your listing will not appear in Eventbrite's search result pages, or be actively promoted.

Provide sufficient detail in the event description, such as a reference to your official website, so ticket registrants have access to authoritative information. 

Consider how individuals without computer or internet access might register. Is there a phone number where people can reach your staff and register by phone? If so, make some time slots "

hidden tickets

" to reserve a certain number of registrations each day for people to register by phone, and advertise this information on your ticket page and official website. Learn how your staff can manually register individuals

here

. 

Send a customized 48-hour reminder email with pertinent information such as location, arrival time, and documentation needed for vaccination (such as a printed or digital registration).

Here is how to create a customized 48-hour reminder email

. Learn more about

emailing registrants of an event with multiple time slots here

.

If you need to validate an attendee's registration onsite, using

Eventbrite's Organizer App

makes it easy. Please note that your event page will be represented in the app as an event with "Multiple Dates." After clicking into your event page you'll see that each date in your schedule is displayed. Be sure that your staff selects and is scanning registrations for the appropriate date in order to verify and properly validate the patient's registration.
How do I allow people to register by phone? 
Eventbrite allows you to set up and register attendees for phone registrations. Consider the following to set this up:
You as the event organizer will set up and staff a phone line to assist individuals in registering by phone. 

Include the phone number and hours of operation on the ticket listing and your official website.

Consider reserving a certain number of time slots each day for individuals to register by phone. To do this, create hidden

ticket types

for appointments that are for phone registrations. 

Train your staff operating the phone line on how to

add registrations

by phone in Eventbrite so all registrants are in one system for a seamless check in process.

Allow for phone registrants to check in with their order number as individuals who register by phone may not have access to devices to bring their ticket.
If you're unable to offer phone registrations, consider directing individuals to contact 211 for further assistance and support. 211 provides social services information to millions of individuals every year in the US and most of Canada. Call or text for help in finding available services and resources in your local area.
What kind of questions can I ask during the registration process?
It's best practice not to ask people for personal health information during the registration process.

If you need to gather information beyond basic personal information, we'd recommend collecting the information at the vaccine appointment or using

Google Forms

, a

HIPAA complian

t solution

  as an option. You can also collect this information onsite at the vaccination appointment.
How do I embed appointment registration on my health department or health care facility's website?
Eventbrite's Embedded Checkout Widget allows you to register appointments directly on your website rather than redirecting users to another page, making the registration process simple. Here is how to embed the widget on your own website:
From the Event Dashboard, navigate to "Website Integrations", under the "Marketing" menu. Please note that your event must be published & live in order to access this section.

To add the embedded checkout widget to your website, start by viewing the two options available.

Option 1:

The "A button that opens the checkout modal over your content" option will provide a clickable button on your website, which will launch the embedded checkout widget in a window above your website content."

Option 2:

The "Embedded on the page with your content" option will display the embedded checkout widget on the same page as your content.

Once you've selected the option you'd like, select the "Embed Code" tab. This code is what you'll copy and embed on your website to sell tickets right on your site. Please note that your website must have HTTPS/TLS enabled in order to use the widget. 
Does Eventbrite support HIPAA compliance for event organizers?
Eventbrite does not support HIPAA compliance for its event organizers or sign business associate agreements in the ordinary course of business. However, the U.S. Department of Health and Human Services (HHS) recently issued enforcement discretion providing a safe harbor under HIPAA rules for good faith use of scheduling platforms to provide COVID-19 vaccine appointments during the public health emergency. This means that organizations may use Eventbrite for vaccine scheduling without the risk of investigation or penalty from HHS. We encourage you to read the HHS enforcement discretion notice and monitor ongoing developments.
How do I report a questionable vaccination event?
Scroll down to the bottom of the listing page. Select "Report This Event" under "Connect With Us." A report form will open. Select the reason for reporting the event, and add additional details if possible.

When you're finished filling out the form, click the orange "Submit Report" button. This will allow Eventbrite to review and take action accordingly.
Where can I learn more about Eventbrite's data and security practices?
Check out the Eventbrite Security Guide and our Privacy Policy for more information.