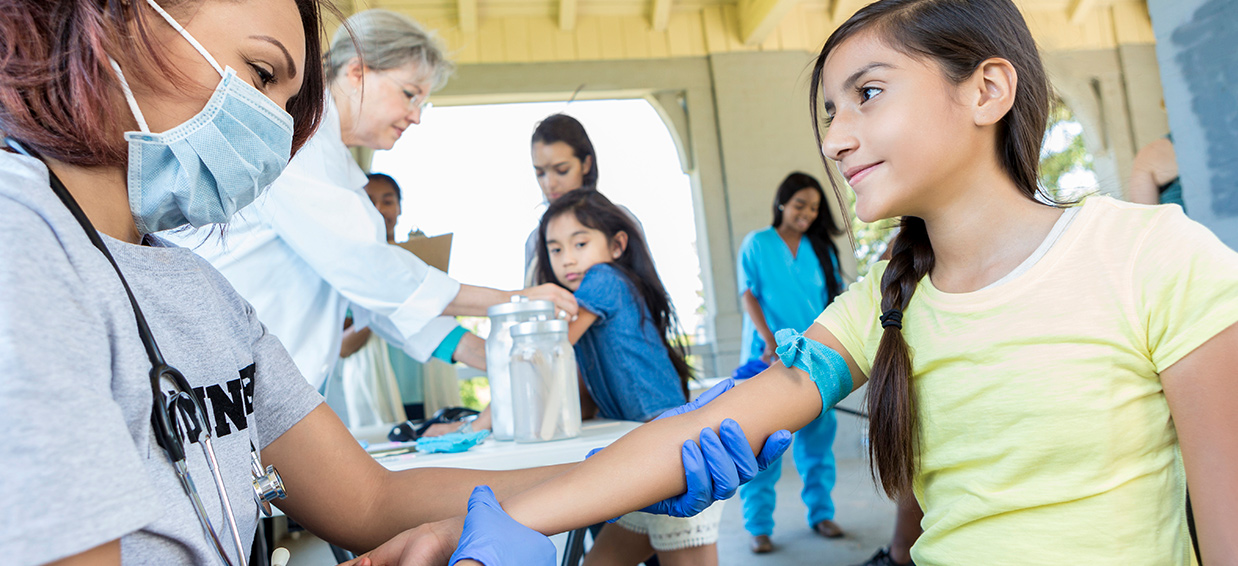 How to Promote Your Healthcare or Hospital Events
You host events to promote your healthcare or hospital brand. But you might not realize that those events need a promotion plan of their own. After all, you want people to attend your events.
To get people to attend your events, start with the marketing channels your patients most frequently use — email and social media.
Send emails that encourage participation
Email is the internet's most tried-and-true technology. 91% of people check their email every day. And recent estimates predict the number of worldwide email users will exceed 3 billion by 2020 — that's almost a billion more people than are on Facebook today.
The most effective promotion emails are targeted. Targeted emails rely on segmentation to divide your audience by geography, interests, demographics, or other factors in order to hone in on what makes them tick — and click. A recent study also found that marketers can improve conversion by 355% — and increase revenues by 781% — by sending more targeted emails.
How you use email will typically depend on the type of event or events you're promoting.
Weekly or monthly events
For these events, you'll want to send one email with a list of events, their dates, and other important information.
Annual or semi-annual events
Events like conferences or gala dinners require more than one email. According to our research, almost 50% of event registrations aren't sold until the final week of sales. Instead, send multiple emails throughout your on-sale and build anticipation with each new email.
How many emails will depend on how far in advance you announce your on-sale, and whether or not you're meeting your registration goals.
Want to get the most from your emails? Download this guide to learn how your email strategy stacks up to other events and improve your results.
Leverage social media to drive attendance
Two-thirds of Americans have social media accounts, making it one of the most powerful channels at your disposal. The key, however, is focusing on social networks your patients use most frequently and that make sense for the events you're promoting.
With two billion monthly active users, Facebook is the ideal social network for almost all event types. Classes and community events, for instance, can easily reach the patients who'll be most interested in attending on the largest social network.
But let's say you're promoting a medical research conference. LinkedIn could help you reach medical scientists and researchers with tailor-made ads or personal invitations from prominent speakers.
You should also evaluate other social networks, like Twitter, Instagram, and Pinterest, but don't feel obligated to use a social network just because it exists.
Discover what event marketing can do for your healthcare network or hospital
According to healthcare technology leader Siemens, the global financial collapse of 2008 and the introduction of the Affordable Care Act "are forcing hospitals around the world to better promote themselves to patients in order to stay competitive."
Check out Event Marketing for Healthcare Networks and Hospitals to learn how event marketing can build your brand, connect with local communities, and differentiate your healthcare network or hospital from the competition.