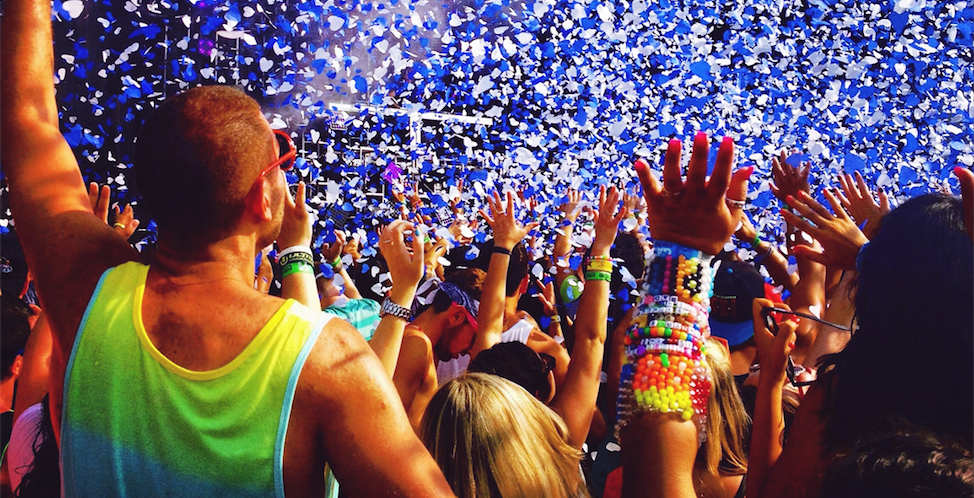 How to Use Discount Codes to Increase Sales
Does it seem counterintuitive that price discounts can increase revenue? In fact, that's exactly the case for many event organizers around the world. When used correctly, discounts can be an essential part of a successful promotional strategy.
But with so many options to sort through — and your sales at stake — which discount strategies are right for you?
Incentivize Early Bird Purchases
In the event industry, early sales can have a major impact on your bottom line. They help you better prepare for your event, and — when those early bird purchasers spread the word via social — can help increase awareness and sales momentum.
What's one way to bridge that gap? You guessed it: early bird discounts.
To incentivize people to buy their ticket early, offer an exclusive discount to early bird purchasers. You can set a certain time period for the discount (say, the first week of sales) or limit it to a certain number of uses (say, the first 50 tickets purchased).   
Let's say you've decided to offer $20 off to your first 50 purchasers.  You can use Eventbrite's discount code tool by going to the "Discount and Access Codes" tab and creating a single-event code (below, you can see we made one called "FIRST50").  Then, you can select which ticket type(s) to apply it to and how many uses to allow.  
Before reaching the screen below, we made the code valid for both General Admission and VIP tickets.  That means the first 50 buyers to type "FIRST50" into your listing's promotional code box will get $20 off the their ticket price.
You can share this code through any of your marketing channels. We'd suggest starting with an email to your past event-goers; it's free, and a great way to reward returning customers.  
Create Urgency with a Flash Sale
Creating urgency around your event is a great way to keep ticket sales up during typically-low buying times, and flash sales can be a powerful tool. Like early bird discounts, limited-time flash sales give prospective event-goers a reason to buy right away when they'd otherwise be more likely to bookmark your event for later. Flash sales timed with holidays are especially popular, since holiday gifts are yet another reason to click the "buy" button.  
As you test out different time periods and discount amounts, it's critical to evaluate the success of your offers in acquiring new customers. We'd recommend tracking effectiveness using Eventbrite's Promo Code Usage Event Report.
Jump-Start Sales to Off Nights
If you run a series of workshops, classes, or shows, chances are that not every day or night of the week sees equal demand. Discounts can be a great way to incentivize customers to fill up those off-night spots.
With Eventbrite, you can now create a single discount code that applies to multiple events. We've added a "TRYTUES" discount code that gives $10 off General Admission tickets to our next two Tuesday night workshops. We'll then evaluate its success using the Promo Code Usage Event Report before deciding whether to apply the code to more events.
Want to understand which of your discount code distribution tactics are working wonders? One pro tip is to use different codes in different channels. In the example above, we could create "TRYTUESFB" for our Facebook page and "TRYTUESSFC" for the ad we put in the San Francisco Chronicle. Comparing the number of times each code was redeemed would help us evaluate where to invest our marketing spend.
Provide VIP Access
Have VIPs or influencers you're hoping will attend? Get them in the door by creating hidden offers, and use access codes to roll out a (secret) red carpet for your VIPs.
First create and hide the ticket type you want to offer. You'll find this option where you "Create Tickets" on the "Edit" tab. Look for "Ticket visibility" and select "Hide this ticket type"; that will prevent other potential attendees from seeing the exclusive offer.
Then, to start rolling out the red carpet, save your work and return to the "Discount & Access Codes" tab under "Manage Your Event." Create a new "access code" and assign that code to the hidden ticket.
When your high-value event-goers enter the code, their exclusive offer will magically appear — and they'll feel like a true VIP.
Now you know a few popular ways you can use discounts to take control of your ticket sales, and adapt your pricing to match demand. Consider it one more set of tools in your "event growth toolkit."
Have more questions about growing your event? We're standing by. Get a hold of our team of event experts here!