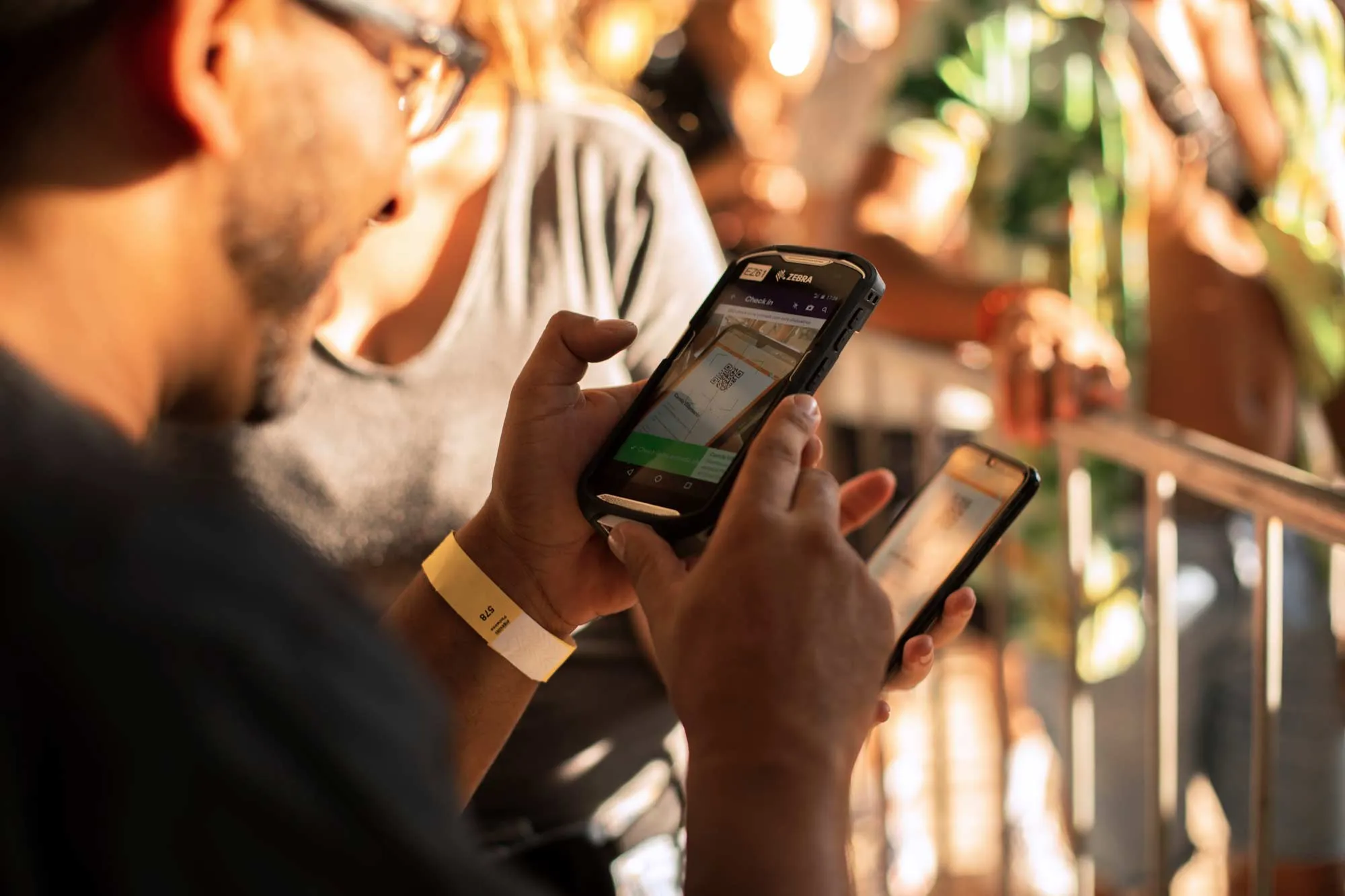 The Best Platform to Make Your Own Tickets
Eventbrite's free, easy-to-use ticketing platform provides you with the built-in tools, templates, and technology to create event tickets that make a lasting impression.
Welcome to Eventbrite.
Easily create event tickets with a suite of self-service solutions
Leverage add-on ticket solutions to drive engagement and boost attendance
1
Diversify your ticket offerings and pricing strategies
2
Effortlessly create beautifully designed custom event tickets
Take your ticketing to the next level with custom-designed printable event tickets that leave a lasting impression — before your event even begins.

Create event tickets that are eye-catching with Eventbrite's ticket printing partner solution, TicketPrinting.com, utilizing nearly 100 different design templates to level up your look.
3
Digitize and streamline the end-to-end event ticketing experience
Eventbrite's digital ticketing solutions make it easy for your attendees to navigate your free event website, registration and checkout flow, and seamlessly access their digital event ticket on their computer or smart device.


Extend your guests' seamless event experience with expedited entry via a quick event ticket scanning of the barcode at the door. Customized tickets are synced with your unique event on the backend and present an effective method to validate authenticity at check-in using the Eventbrite Organizer app.
Join the world's largest event community
"Eventbrite cut down check-in time by about 66%. There are no lines at the door and nobody is frustrated."

— Gabriella Graceffa-Bunker, EA to the President of Whole Foods NA

"With Eventbrite, it's just easy. Whether I'm sitting at my desk or on site at a festival, I can access everything on Eventbrite."

— Donnie Estopinal, CEO & Founder

"The ticket sales process is a lot easier and the check-in process has become seamless."

— Pete Torres, Director of the Tribeca Film Festival

"Working with Eventbrite has helped us sell more tickets. Anyone who's as data obsessed as I am will absolutely love Eventbrite's backend."

— Vicki McMurchie, Senior Operations Manager

"Eventbrite has helped us so much...they really seem to care about our company and the success of it."

— Kate Levenstien, founder and CEO of Cannonball Productions
No upfront fees
Simple pricing, clear value
Create your event on the world's largest event marketplace at no cost to you. We've got everything you need to sell tickets, manage your events, and grow your business.
Flexible ticket types for in-person or online events

Unlimited listings in our marketplace

Integrated email and social media marketing tools

Ability to sell tickets on your own site

Seamless attendee checkout experience

Payouts before your event happens

Detailed analytics and reporting
Low fees for your attendees
No fees for free events
3.7% + $1.79 service fee per ticket
2.9% payment processing fee per order
Fees are paid by ticket buyers, unless you choose to cover them.
Find out more about how fees work
Hosting a large or complex event?
We offer tailored packages for event pros with unique needs. Get customized fee schedule, personalized support, and more individualized features by partnering with our sales team.
Frequently Asked Questions
Innovative event management technology to overcome challenges and achieve your goals
1
Easily create custom tickets with a suite of self-service solutions
Templated ticket design capabilities and integrated digital marketing tools will help convert browsers to buyers. Your event tickets, featuring automated QR codes at registration, also make the contactless check-in process quick and easy for attendees when they arrive at your event.


2
Register your event in minutes and kickstart your event payment workflow
Eventbrite's comprehensive event planning toolkit provides everything you need to post your event, create event tickets, and enable RSVP ticketing on your event pages or through the Eventbrite mobile app.


3
Post events for free on the leading online ticketing platform
Try Eventbrite's industry-leading event technology platform to easily make your own tickets and sell out your live experience.