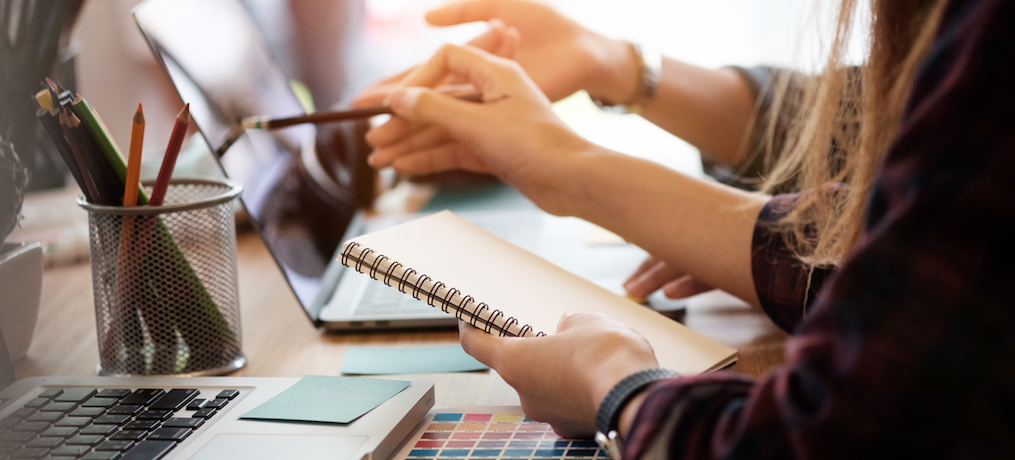 The 12 Top Websites for Event Planners to Get Inspired
Looking for inspiration — without information overload? Every event planner should have a few go-to websites they can turn to for guidance and inspiration.
If you're reading this, you're likely already focused on staying up-to-date on event planning best practices. But it's always good to get a variety of perspectives when you're focused on solving a specific business challenge — or simply feeling burnt out.
Each of the websites for event planners in this list feature update-to-date blogs, industry news feeds, video content, guides, infographics, and industry trend reports from industry thought leaders. Take a look to decide which ones to add to your must-read list.
Websites for new event planners
1. EventMB
The Event Manager Blog features how-to articles and event ideas to educate and inspire those who don't have a lot of event planning experience. Their Event Trends Watch section is extensive and acts as a warehouse of actionable tips and best practices. Check it out here.
2. Event Planning Blueprint
To support its course offerings, Event Planning Blueprint also provide a lot of free content resources for aspiring or new event planners via its blog. It covers topics ranging from how to start your own event business to how to handle deadbeat clients. Check it out here.
Websites for seasoned pros
3. Velvet Chainsaw Consulting's Midcourse Corrections Blog
With a frequently updated blog from Jeff Hurt, a top name in the meetings and conferences industry, the Midcourse Corrections Blog offers a more in-depth look at event planning strategy. There are also recorded webinars that you can watch for free. Check it out here.
4. MeetingsNet
This comprehensive site has it all — a digital magazine, a webinar library, and a blog. They also break out topics into categories like Event Tech and Global Events Planning to appeal to the different aspects of and niches within event planning. Check it out here.
Websites for event industry news and trends
5. Eventbrite blog
In addition to their usual content, every month Eventbrite publishes a roundup of event trends and insights. From food-related reads to event industry lingo, the articles span a wide range of themes to keep your events fresh and original. Check it out here.
6. Eventplanner.tv
Eventplanner.tv is an online TV channel geared toward event planners. (They also have a blog if you prefer to read than watch.) Topics run the gamut from event website tips to a briefer risk management. Check it out here.
7. Smart Meetings
A free resource for event and meeting planning professionals, you can access the digital version of Smart Meetings monthly print magazine, destinations guides to help you plan events, and video content on its website. Check it out here.
Websites for event tech
8. Plannerwire
From augmented reality to data protection to photo editing, turn to Plannerwire for answers to technical questions about event planning. The site's straightforward articles are approachable and authoritative. Check it out here.
9. Event Tech Brief
Event Tech Brief is all about "building the events of the future." You'll find coverage of new event technologies, and tips on how to use analytics to drive growth. Check it out here.
Websites for corporate event planners
10. Corporate Event News
If you've been a corporate event planner for some time, you'll find senior-level solutions on this website. Corporate Event News provides industry insights within its many articles, blogs and news coverage. Check it out here.
11. Bizbash
BizBash publishes ideas, news, and resources to create smarter events. Get inspiration for venue discovery, event style, technology, and tools. This team also creates a podcast called GatherGeeks. Check it out here.
Websites for consumer event planners
12.
Hello Endless
As an AV & the event production company, Hello Endless shares its advice on everything from stage design ideas to tips on how to livestream your event. You can also download helpful ebooks and infographics and watch webinars on a number of event planning topics. Check it out here.
Want to make sure you never miss a new trend in the events industry? Sign up for the Event Insights Roundup newsletter and you'll get bi-weekly emails to always be in the know.