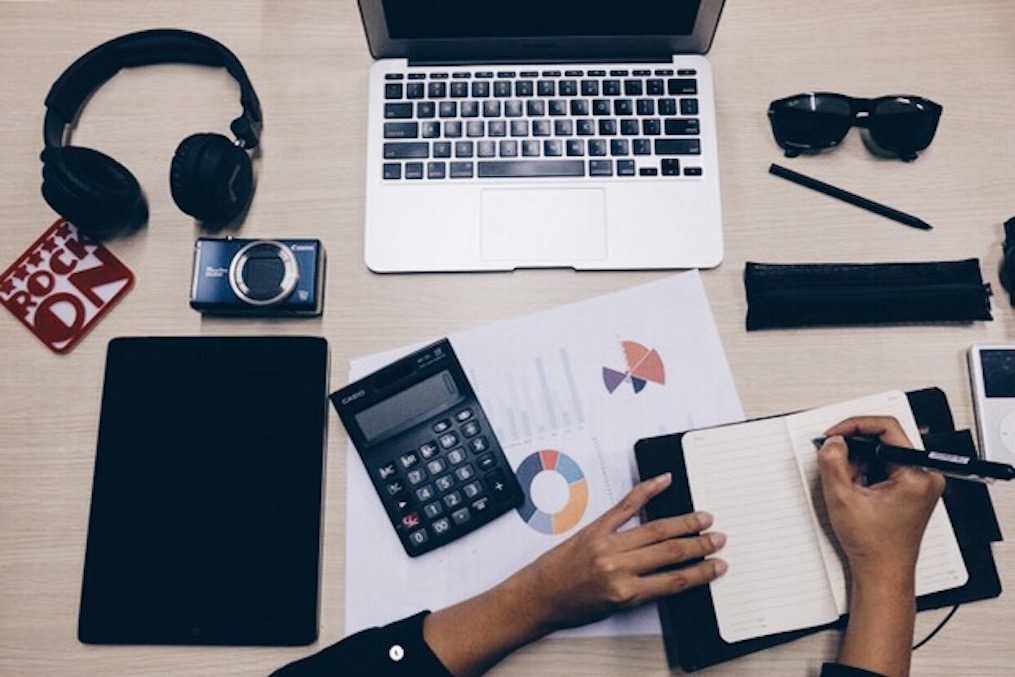 How to Write an Event Business Plan: A Complete Guide
In a saturated market, new events need to prove their worth to get funding. And it may sound harsh, but without an event business plan, your idea won't find support.
An event business plan helps you focus on the purpose and goals of the event. In your plan you'll illustrate your event's financial potential and plan the resources and operating structure you'll need to deliver.
Whether you're brand new or you're already an established event planner, think of your business plan as the strategic vision for where your event can be three to five years from now.
Read on to discover what should be included in your event business plan — and how you should structure it.
Cover page
Your front cover should detail your event name, the title of the document (for example, [Event Name] Business Plan 2018-2021), the date created, and your contact details. If you already have a logo, include that as well.
Table of contents
Your table of contents should be a way for someone to easily understand the contents of your business plan. Use numbers and titles to clarify the main sections and include any subheads within those sections.
Executive summary
The executive summary should contain a comprehensive overview of the event. It's essentially an elevator pitch you've had time to edit to perfection. It acts as an introduction to you and your event and lets your reader know why they should care enough about your event to read the rest of the document.
Your summary should be at least one page long, but no longer than 10% of the total length of the plan. And although it's positioned at the beginning of the plan, you should edit it after writing the rest of your content to be sure it accurately summarizes your full strategy.
Your executive summary should contain:
Basic information:

What the event is and when and where it will take place

Your mission:

The event's purpose and how will it benefit the stakeholders

Your background:

Information about you (the event creator) and anyone else involved

Budget:

An estimated event income and expenditure

Business plan reviews:

Time set aside to monitor progress
Section 1: Background and history
This section provides you with the opportunity to showcase who you are and how you're different. You'll want to share things like your background, history, and past success.
Who you are:

Provide background information about you and the

team

behind the event and detail your relevant experience. What events have you worked on in the past? What's your track record?

Event history:

If it's the first year of your event, detail where the idea for the event came from and any historical information about the event category and audience. For existing events, detail when your event was launched, why it was founded, where it's been held, who it attracts, and how it has developed.
Be sure to include any milestones that would impress readers.
Section 2: Event overview
Your event overview breaks down your mission, objectives, and target market. Here you want to go into more detail about your event.
Mission:

Describe the core purpose of the event and what you will achieve during the next year of your event. You'll detail your brand's longer-term vision later.

Key objectives and deliverables:

Define the

objectives

and strategy for the event and explain how those objectives help to deliver the mission. Detail the key tasks and deliverables supporting those objectives. To keep you and your team accountable, include timelines and assign individuals to each deliverable.

The event:

Describe the event and its program in more detail. Give an overview of the intended content, and for existing events, detail any new plans or developments.

Target market:

Detail your target demographic and specific 'buyer personas' if you have them. For existing events, provide a breakdown of your current audience and share avenues for growth and development.

Stakeholder involvement and benefits:

Provide information about who the key stakeholders are (sponsors, investors, partners, etc.) and what involvement they will have. How does working with you align with their strategies?
Section 3: Development plan
Your development plan is the place for you to think big. Identify your long-term vision. Then, showcase your strengths and clarify how you'll overcome your weaknesses.
Vision:

Describe the long-term vision for the event and any specific goals — for example, to launch internationally or franchise your event series.

Strategic development:

Outline your plan for the event three to five years from now. How will you achieve key objectives? What's the timeline and who will be responsible for driving the strategy and implementation?

SWOT (strengths, weaknesses, opportunities, and threats) analysis:

Identify the strengths and weaknesses of your event, as well as the opportunities and threats it faces.

Risk factors:

Provide an initial risk assessment covering key areas such as program, finances, operations,

reputation

, legal, audience, and health and safety. Show how you will manage and mitigate these risks.
Section 4: Event requirements
Once you know your vision, you should lay out the details. For example, determine what's required for putting on this type of event require in terms of venue, services, and permits.
Facilities:

List the facilities required for the event in terms of

venue

, accommodation, catering, and technical support.

Services:

List the services that will be required such as

staffing

, traffic management, health and safety, security, and medical support.

Production:

Detail the production equipment required such as power, fencing, staging, sound, and lighting.

Legal and insurance:

Detail the necessary insurance and licenses required to cover all aspects of the event.

Technology: List the technology you'll need to make your event successful. This includes things like audio/visual needs and ticket scanners.
Section 5: Marketing and communications plan
Your marketing and communications plan will be your roadmap for how you'll get the word out about your event.
At this point, your business plan is getting long — but don't cut corners now. If this portion of your event business plan isn't built out, it doesn't matter how compelling the rest of your plan is. After all, no one will show up to a fabulous event if they don't know it's happening.
Positioning

: Determine the message you want to relay to your audience. This is what makes your brand different Ask yourself: What do you want your future attendees to think of when they hear about your event?

Product

: Detail what the event offers attendees.

Price

: Explain your

pricing strategy

and different ticket options.

Convenience:

Explain how you use technology to drive attendance.

Promotion

: Detail the

promotional tactics

you will use to reach your target audience, such as social media, paid advertising, direct mail, print media, or influencers.

Budget plan

: Provide a breakdown of your event marketing budget. Not sure where to start? Read check out this

blog post

.
Section 6: Financial plan and considerations
No event business plan is complete without an analysis of financials. You need to explain the expected value of your event — your revenue stream and losses.
Income and expenditure projections

: It's vital to demonstrate that your event is financially viable and achievable. How will the event be paid for? Identify income streams such as ticket and exhibition space sales, funding, grants, and sponsorship. 

Present detailed event budgets and cash flow projections for the period of the plan. Use this event budget template to help you do your calculations.
Economic impact estimation:

If your event is large, what benefit will it have for the local area? For example, you might attract out of town attendees that benefit hotels, restaurants, and other businesses. And if it is a smaller pop-up, how will you partner with other local businesses? Show that your pop-up is an economic investment in the community.
Section 7: Appendices
Include any additional materials such as third-party reports, research documents, codes of practice/policies, and site/venue maps. Not sure if you should include something in the appendix? If you think the material would help answer a reader's question, include it.
Get your event business plan in motion
Writing a comprehensive event business plan is the best way to validate your event and focus your team and other stakeholders on your goals. Once everyone has signed off on your event business plan, stay on track to make your goals a reality with this event planning Gantt chart.