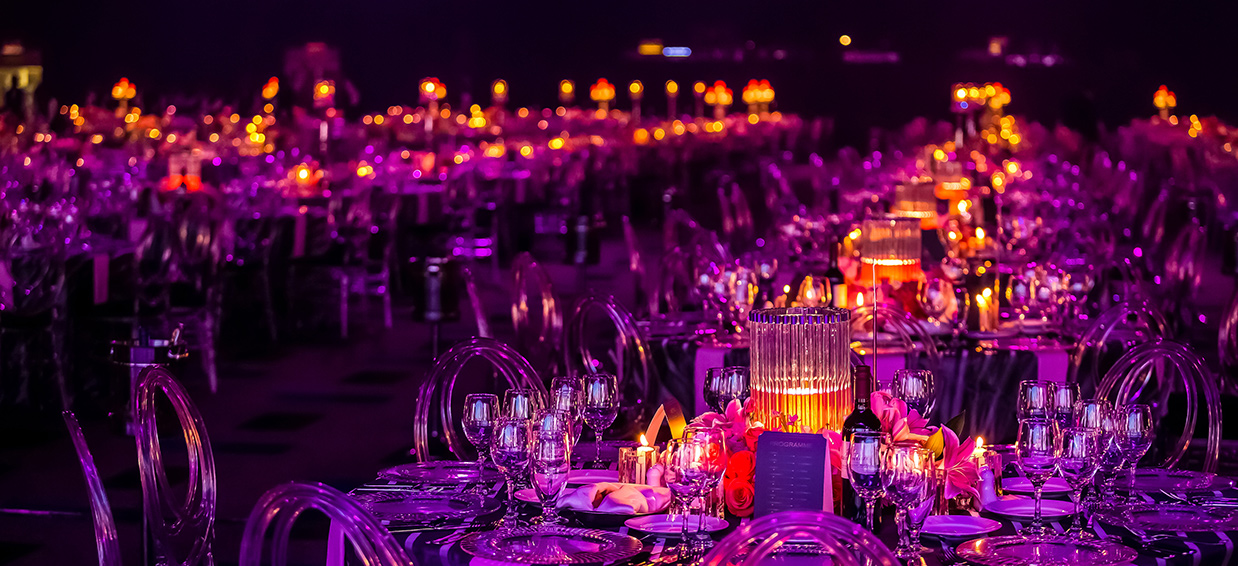 10 Definitive Steps to Host a Successful Fundraiser
A majority of Americans age 18 to 35 believe attending an event is more impactful than taking action online. Three out of four say that attending live events and fundraisers make them feel more connected to other people, the community, and the world.
So if you want to capture this generation's giving spirit and maximize the amount of money you raise, it's imperative that your fundraiser wows guests.
Lay the foundation for your nonprofit event and host a successful fundraiser by following these steps.
Step 1: Define the purpose of your fundraiser
The foundation of every successful fundraiser starts with understanding its purpose. Is your event's purpose simply to encourage donations and meet a financial goal? Or does it have other goals? Perhaps you want to raise public awareness for a cause, or help a group of influential people connect.
Step 2: Set a goal
Start with your financial goals. How much money do you want to raise? How much money do you need to raise?
It's important to know your stretch goals, and the non-negotiable targets you need to hit. When setting your targets, consider avenues like ticket sales, donations, live auctions, silent auctions, and crowdfunding.
Next, consider the other goals you've identified. If you want to raise awareness for a cause, how many people do you need to influence? Make sure you have measurable targets for these secondary goals as well.
Step 3: Create a budget
Whether you're starting from scratch or launching off of last year's budget, it's imperative to put a rough budget in place as soon as possible, so you know how much money you have to work with. A budget will keep your costs in perspective and help you get more for your money. Just remember to keep a little room in your budget for the unpredictable!
Step 4: Pinpoint a target audience
For your fundraiser to succeed, you need to get it in front of the right people, at the right time — which means having a clear understanding of your target audience. Age, income, interests, and location are all details you need to decide on to define who your potential attendees will be. Follow the exercises in this workbook to get started.
Step 5: Commit to a theme
People are excited to support a cause, but they also want to have a great time. Remember, "raise money" is not a theme. You need to come up with a fun, unique idea that is also in line with your cause and organization. Need inspiration? Start with these 100 fundraising ideas that work.
Step 6: Find a venue
Finding the right space can take a bit of time. Even if you have a venue you've worked with in the past, it's worth it to shop around. A non-traditional space can be inspiring, while some venues might be willing to discount or donate the space to be associated with a good cause.
Step 7: Market aggressively
To sell out your fundraiser, you need a solid promotion strategy. The essential elements of a modern, cost-effective marketing strategy are:
Email marketing: Start sending emails as soon as you know your event's on-sale date. Reach out to past attendees first. If it's a brand new event, share the announcement with your mailing list to start generating excitement.
Social media advertising: Use social media advertising on Facebook, Twitter, and Instagram. These ads allow you to target potential attendees based on their location, demographic information, and areas of interest.
Search engine optimization (SEO): Search engines like Google or Bing can drive between 5-10% of ticket purchases or registrations. Using SEO to achieve higher search ranking increases your odds of converting those browsers to buyers.
Need help building your fundraiser's promotion strategy? Learn how to promote like a pro in the Event Marketing Course and Certification.
Step 8: Lean on your community
Are you taking advantage of your community of supporters to fundraise? With CrowdRise, for example, you can enable ticket-buyers to create their own fundraising pages to support your cause. Suddenly, their networks are a new fundraising audience for your cause.
Step 9: Find event sponsors
Sponsors add an extra layer of value to your nonprofit events — especially when your budget barely covers the cost of the venue.
To secure the most lucrative sponsors (who are also the best brand fit) you need to do a little legwork. Long before you start writing a sponsorship pitch, it's important to understand why companies sponsor events, and which would be the best fit to sponsor yours.
What do sponsors want? Find out in this post.
Step 10: Say thank you
When the last napkin is thrown away, all you want to do is go home and rest. But when you wake up the next day, don't forget to follow up with your donors and volunteers to say thank you. It's a small gesture, but it means a lot to the people rallying around your cause.
Looking for more expert advice on how to host a fundraiser or other nonprofit event that stands the test of time? Discover the three stages of designing an experience that will make attendees come back year after year in How to Craft the Ultimate Event Experience.