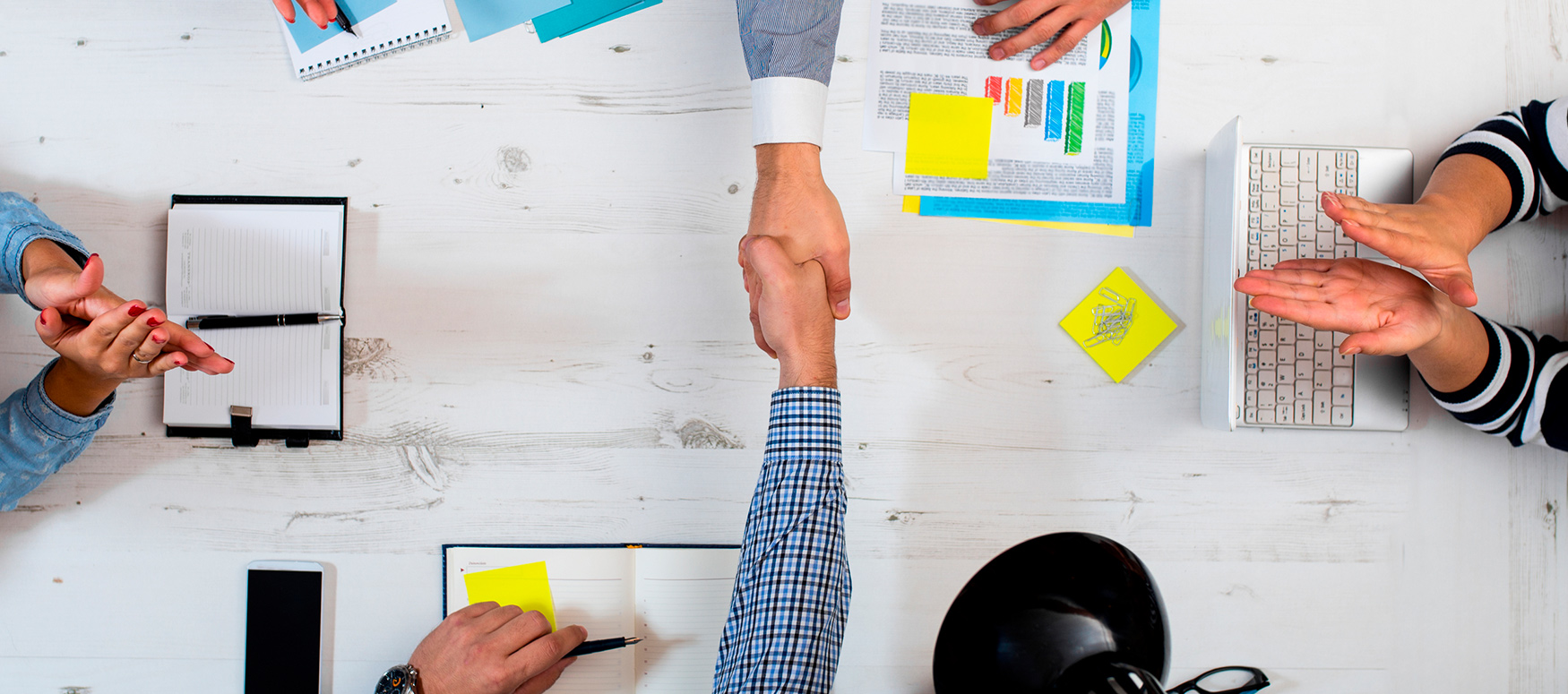 Create the Perfect Event Sponsorship Pitch Deck
It's a real shame that money doesn't grow on trees. If it did, you could just plant a few seeds, water, and care for it diligently, then pluck the greenbacks you need to finance your next conference. But since money trees only exist in our wildest fantasies, sometimes we have to seek financial assistance from other companies, which means knowing how to ask for sponsorship for your event.
As someone who's seen thousands of sponsorship proposals, I've compiled 15 event sponsorship tips to remember as you're putting together your proposal and pitching to potential sponsors.
Be considerate of the inboxes you're hitting, and don't send a large presentation file. Turn your event sponsorship proposal into a PDF or send a link to where the deck lives on your website or a file-sharing service such as Google Drive or Dropbox.

Include all applicable information in your presentation, such as your logo, website, contact information, social media profiles, etc. so your potential sponsors have everything they need at their fingertips.

Be smart about the companies you're approaching and research what type of organization is likely to be a fit for your event. If you're not sure how to find corporate sponsorship for an event, check out our

tips for finding and winning sponsors.

Be as specific as possible about the details of your conference. Make it clear whether your event is in-person or virtual, what the goal of the event is, why people should attend, and why potential sponsors should consider you credible. Make sure to also include logistical information as well, including the dates, location, speakers, any specific technology you're using to broadcast the event such as Zoom or Facebook Live, etc.

Be as specific as possible about the demographics of your attendees, how many people you're expecting, and how your most valuable attendees

will drive success at your event

.

 This information is really interesting and valuable to potential sponsors.

Use photos from previous in-person events or stills and video clips if it was a virtual event.

Include quotes from previous event attendees or sponsors praising your event and talking up your work.

Notable numbers can make a big impact on potential sponsors. Use data from previous events such as the number of attendees, speakers, where your speakers and attendees are from, how much money was raised (if it was a fundraising event), etc.

Include a glossary of terms or a quick fact list that will be helpful for your potential sponsors to have on hand before reviewing the event sponsorship proposal.

If you're offering different levels of sponsorship, create a different deck for each level. Before you reach out to a potential sponsor, determine which level of support you're seeking from them and only send them the appropriate deck.

Offer category or level exclusivity by making it clear that there can only be ONE silver level sponsor, or there can only be ONE breakfast sponsor.

Add tickets, hospitality, or promotional benefits to each sponsorship level. Consider great ideas like comped registration to your conference or a special sponsor's dinner.

Pitch creative ideas

that will make sure your attendees see your sponsor's logo and make their investment worth it.

Demonstrate the benefits of sponsorship beyond the event itself. Many conferences are now offering many different types of benefits: marketing, hospitality, onsite, year-round, etc. If you're working on a completely virtual event,

promoting your sponsors' content

on your event pages and social media accounts is a must. After the event, offer your sponsors further promotion. Repurposing video content is a great way to establish an ongoing relationship.

Respect your potential sponsors' time and keep your materials as precise as possible.

Thank your sponsors. Make sure to include your contact information, how they can follow up with you, and when you'll be reaching back out to discuss your potential partnership.
To get more event sponsorship tips, check out our eBook, The New Rules of Event Sponsorship.