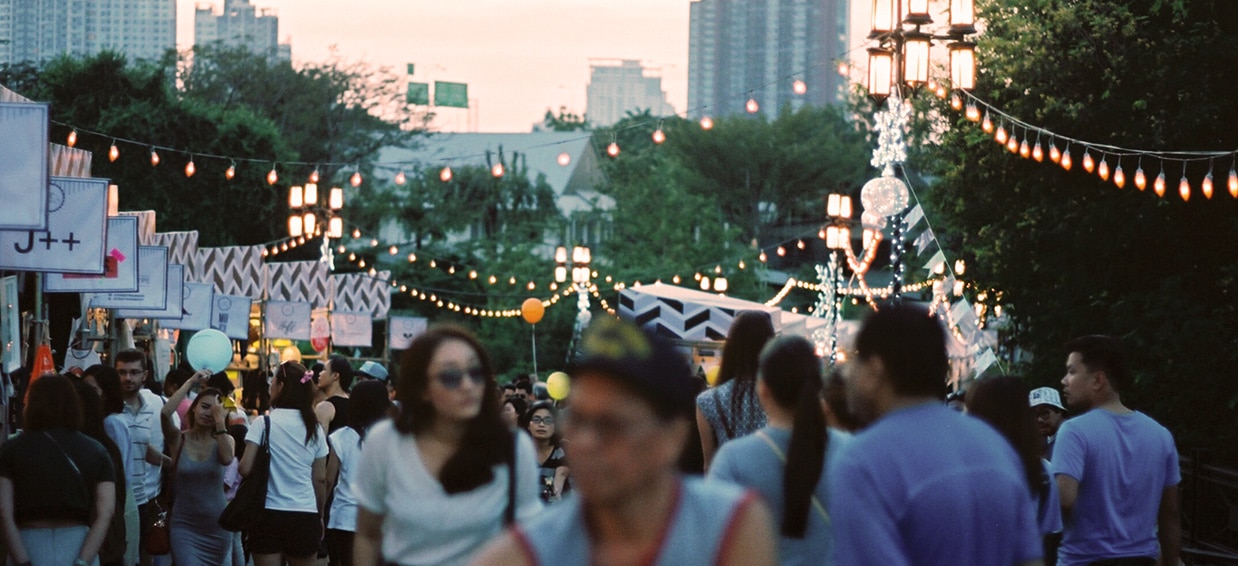 The A-Z of Event Planning for Nonprofits
Planning a nonprofit event comes with its unique form of stress. For fundraisers, you need to raise enough money to cover the event's costs — and then some. For donor recognition dinners, you need to leave every attendee inspired — to donate more.
Since your nonprofit's continued success is riding on your event, having a checklist of planning resources is a must. Make your next nonprofit event the best yet using this A-Z guide of nonprofit event planning.
Nonprofit event planning ideas and inspiration
The best fundraising ideas inspire participation and make an emotional impact on your attendees. To land on the right idea, though, you need to be clear about your event's purpose (fundraising or press, for example) and what would be appropriate for your nonprofit's brand.
Here are five fundraising ideas to spark your creativity:
Treasure hunt — Use an app like Actionbound to set up a treasure hunt that combines an IRL (in real life) experience with augmented reality on a device.
Silent disco — No need to hire a professional DJ or performer. Simply plan a killer playlist and provide each attendee with a headset when they enter the door.
Neighborhood street party — This is a community-focused way to make money for a local cause or a recent calamity. Have neighbors donate food, drinks, and lawn chairs.
5K race — Fundraising runs are a timeless way to raise money for a good cause. Make yours stand out with a costume requirement or unusual location.
Dinner en blanc — An elegant pop-up dinner where diners wear only white. To lower your expenses, make it a potluck picnic at a beautiful park.
Looking for more? Check out all 100 of our fundraising ideas that actually work.
Pricing your nonprofit event
Many organizers use a "cost-plus" strategy, where you price above your costs. For example, if your event costs $100 a head to throw and you're looking for a 10% profit margin, you price it at $110. But this strategy overlooks a crucial element: your attendees.
If they think your event isn't worth $110, then they won't pay for it. A better way to go about pricing your nonprofit event is with value-based pricing, which puts attendees in the center of the equation. This strategy allows you to design the best long-run economic model for your event.
To learn how to calculate yours, read How to Price Your Event With Value-Based Pricing.
Marketing and promoting nonprofit events
If you want to successfully navigate your on-sale until your event is sold out, you'll need a unique event promotion strategy. The first step is to understand where your attendees spend time online, so you can decide which marketing channels to invest in.
Start with web analytics (typically Google Analytics) to find out which channels drove the most traffic to your last event's ticketing or registration page, or your nonprofit's website. Focus on the top performing channels first and keep an eye on ticket sales and registrations often.
Learn more about building the foundation of a successful event promotion strategy in this post.
Recruiting, training, and managing your volunteers
Running a successful event requires a large staff to ensure that things go smoothly. But unless your budget has no bounds, you may not be able to afford to pay all the staff you need. Event volunteers are the perfect solution to help you increase manpower.
The best place to look for volunteers is amongst your attendees. People who are on your mailing list or who have registered in the past are already excited about your event. Get in touch to gauge their interest in volunteering.
Discover more nonprofit event planning tips on training and managing your volunteers.
Creating an accessible event
Making your event accessible is a must for nonprofit events. Start by making sure your event has enough space set aside for people who are using wheelchairs, are hard of hearing, have visual disabilities, or will require room for their service animals.
Be sure to use accessible signage. This includes large, legible typefaces on signs that are placed at multiple heights. If your venue has ledges or steep inclines that could present problems, be sure to mark them with obvious signs.
Signage is just one way to make your event accessible. Learn more here.
Post-event surveys
Attendee feedback is crucial to evaluating how your event did. One of the easiest ways to collect feedback is with a post-event survey. SurveyMonkey is an intuitive tool, and if you use Eventbrite, you can take advantage of a free integration that makes the process easier.
A few tips for creating a useful survey after your nonprofit event:
Keep it short
Send it quickly
Stick to multiple choice answers
Create a narrative
Get more tips on gathering attendee feedback in How to Create an Insightful Post-Event Survey.
Technology for nonprofit event planning
Having the right technology at hand can make a huge difference in the planning, promoting, and executing your event. Here are three nonprofit tech platforms that can integrate with your ticketing platform:
FirstGiving — A combination of tools that help enable a larger impact for your cause, allowing you to combine money raised through events and online pledging in one, easy-to-use dashboard.
Kindful — Helps you increase fundraising effectiveness through all channels while providing industry-proven tools that assist you in building stronger relationships with your support base.
Auction Manager — BiddingForGood is the most widely recognized platform for online auction and event management. Auction Manager helps you to raise more money by offering anytime, anywhere bidding, including mobile bidding at events.
Maintain momentum until the last ticket is sold
Looking for other tips to sell out your nonprofit event? Discover how to automate your social media campaigns and more in From On-Sale to Sold-Out: Marketing and Promotion for Events.