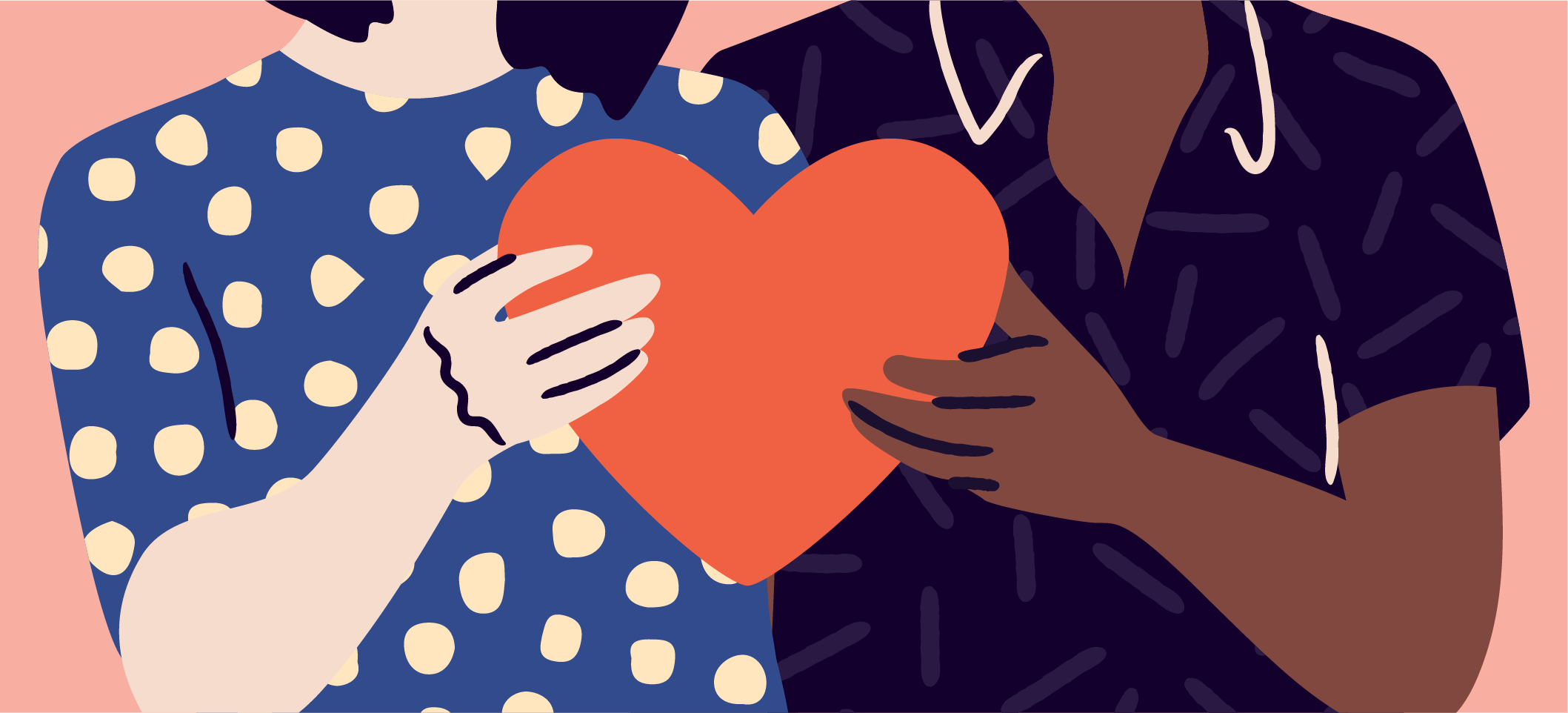 Catch Feelings, Not COVID-19: Virtual Valentine's Day Events Keep Your Love Life Sweet and Safe
This Valentine's Day (like every holiday since COVID-19 hit) is going to look a bit different this year. It may mean digital hugs and kisses for your family and friends, or even time alone to practice self-love. It's been quite a year and whatever your ultimate expression of Valentine's Day love is this year – couple time, solo time, friends and family time, community time – it's a great moment to give the love and compassion we all deserve. 
The data on our platform shows people across the globe are still gathering virtually to stay connected and spread the love. The average event celebrating "Galentine's Day" has 20 attendees—nearly 50% more than the average event for dating (speed dating, singles nights, matching events) or for self-love (self-care, self-pleasure, self-appreciation events), indicating these womxn are hungry to connect meaningfully with friends or loved ones rather than go on a date or practice self-love.
With over 40K tickets issued on our platform in February alone for Valentine's Day related events, it's apparent that despite the pandemic, there's no shortage of love going around. If you're looking for a way to celebrate, Eventbrite's got you covered with a collection of events so you can choose one that feels right for you.
Eventbrite's own Virtual Experiences Expert, Vivian Chaves, (AKA Cupid) also provided a few tips and tricks for even more inspo: 
Solo self care with your S.O.: With many of us spending more time than usual with our significant others, the best way to say "I love you" may be to give each other the gift of space by indulging in self-care separately. As we all know, absence makes the heart grow fonder! This Valentine's Day, try a solo self-care activity outside of the house (i.e. hiking, farmer's market, pedicure, etc.), and leave a DIY pamper kit for your partner to enjoy at home for some much-needed alone time. 
Screen time baes: Whether you're celebrating with your long-distance romantic partner or with your favorite Galentine(s), consider scheduling a virtual date night (with fancy dress code, naturally) and make it even more special by sending tangible items to create a physical connection. Do activities together, virtually, like cooking your favorite meal or creating a new cocktail or make DIY care packages to open together. A little prep ahead of time will go a long way to make your besties feel the love. 
Family fun: For kiddos who want to celebrate, and parents who need a little reprieve, crafting is where it's at! Gather round for a virtual craft class or make it a group experience with friends and family – send a list ahead of time with the supplies everyone will need to make sure all are ready! This helps everyone feel connected and like they're really part of an experience you're hosting, even when far apart.
Community connection: Consider spreading the love to those who may be alone or less fortunate this Valentine's Day. Drop off baked goods or handmade notes to your local nursing home or homeless shelter, or create your own volunteer Valentine's Day event to give back to the community.