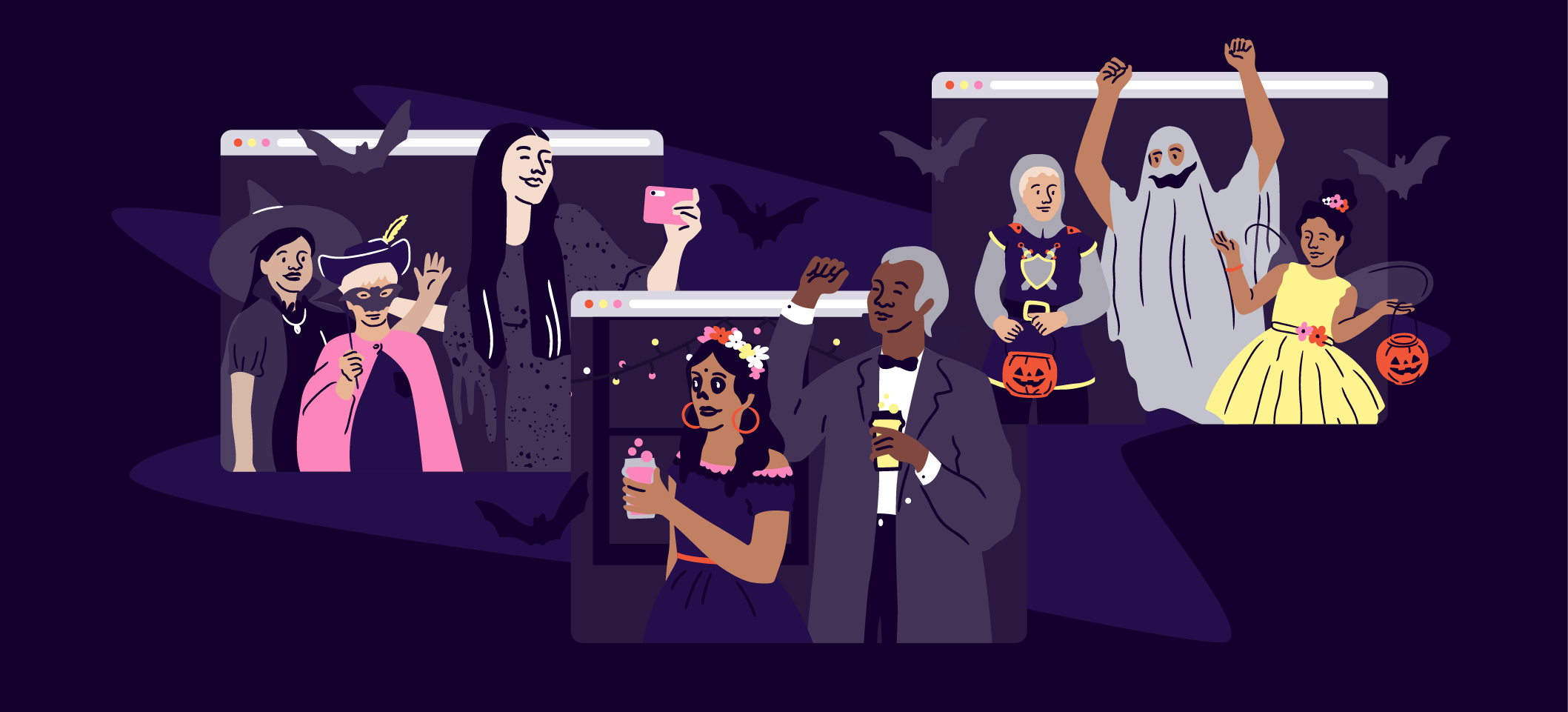 5 Scary-Good Marketing Tips for Halloween Events
If you organize Halloween events, you've been gearing up for this season all year. Whether you host drive-up horror movie nights, haunted hayrides on the family farm, or virtual pumpkin carving classes, you want to share your spooky scares with as many people as possible.
But preparing that corn maze takes time (and serious hedge clippers). Your marketing strategy needs to be scary-good – and scary-simple. Promoting your event with Facebook ads and getting more followers on Instagram is only part of it: You want details that make you look legit, like branded event pages and emails. 
Eventbrite Boost has you covered. It's the only all-in-one marketing platform designed for event organizers. Boost has all the tools you need to reach new people, grow your brand, engage your community, and, of course, sell more tickets – right from your Eventbrite account. 
Whether you dig Halloween for the candy or the "Candyman" frights, these marketing tips from the folks at Boost will guarantee your October 31 is ghoulishly good.
Run killer ads on Facebook 
Better ads mean bigger ticket sales. Boost is built to help you set up effective Facebook ads right from your Eventbrite account. From choosing your audience to selecting the best (or most terrifying) creative, creating an ad has never been simpler. Plus, Boost's clear reporting interface lets you geek out on performance metrics. 
Don't forget frighteningly powerful Instagram ads, too
Instagram is the crown jewel in most social marketing strategies these days. Boost's Instagram Growth Playbook lets event organizers increase their following on Instagram by creating Instagram Story ads that funnel fans directly to your profile. Help more fans find your profile today, and you'll have an even larger group to target for your events down the road. 
Host a spook-tacular contest 
Fans enter their email address for a chance to win a pair of tickets to your All Hallow's Eve Ball; you build out your email list. It's win-win. Boost makes it easy to set up attention-grabbing contests on social media. 
Dress up your event pages
Bust out the blacklights and jack o'lanterns. You know aesthetics count. Boost makes it easy to create branded event pages that let your attendees know you're the real deal.
Email like a pro
"Trick or treat" sounds better when it's Dracula at the door. Boost lets you grab your audience's attention with customized emails that put the personality of your events front and center.
Whether your Halloween events are virtual or in person, scare up your best event marketing strategy ever with Eventbrite Boost.