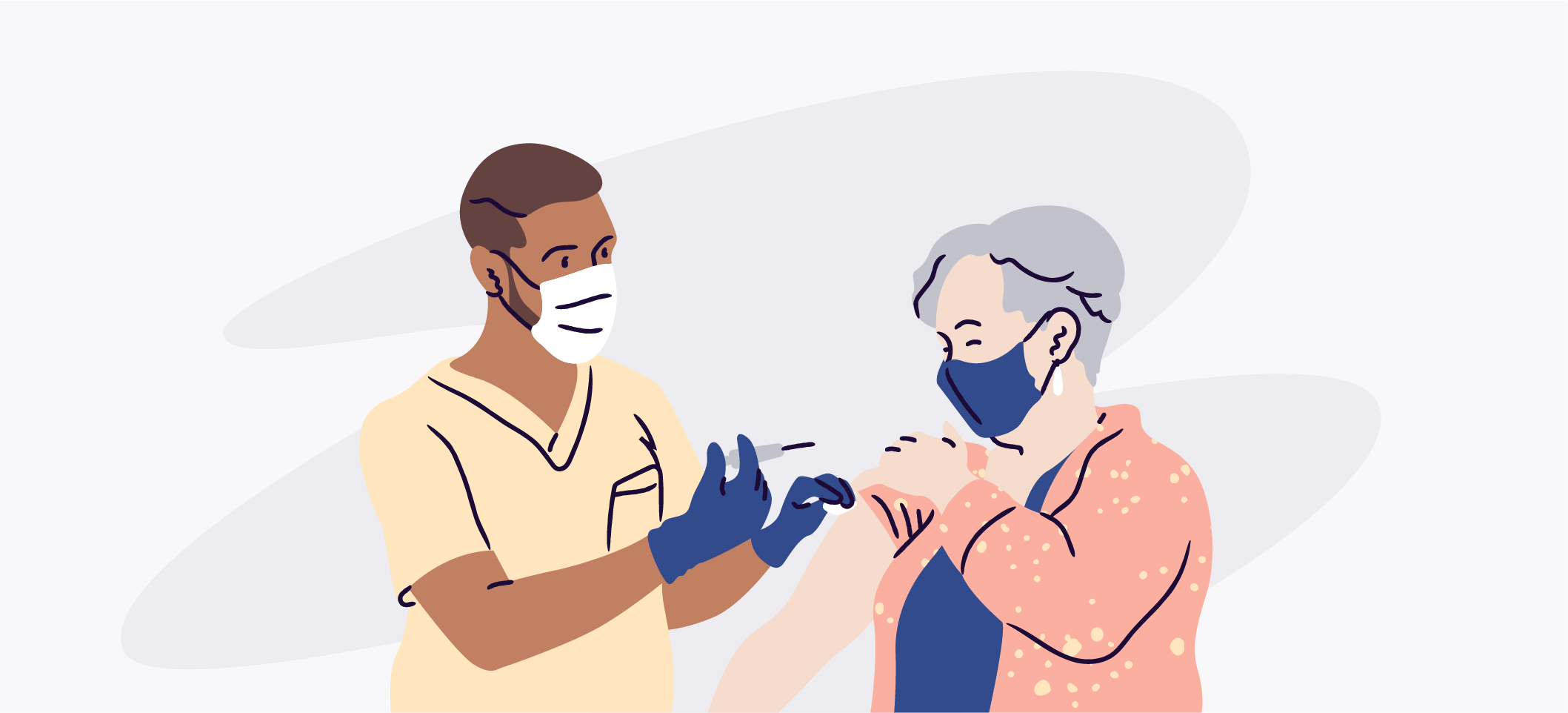 How Eventbrite is Empowering Vaccine Distribution Efforts
Eventbrite is committed to supporting our community through the global pandemic. We've stood with our creators by lobbying for relief funds, introducing a COVID-19 Safety Playbook, and helping them keep us all connected through more than one million online events hosted on our platform.
We're inspired by the many organizations who have turned to our self-service platform to aid in their important work to address COVID-19, whether it's been to coordinate the distribution of food donations or host educational events. 
When COVID-19 vaccines first became available to the public in mid-December 2020, many local counties immediately turned to Eventbrite to coordinate registrations. Our self-service platform provided a quick, free and familiar solution for healthcare departments and organizations who needed a timely solution to a tremendous challenge: managing a large volume of people signing up for vaccine appointments. Organizing groups of people at scale is our expertise and in less than 24-hours, organizations were able to get up and running on Eventbrite to start administering the vaccine.
To date, Eventbrite has helped enable more than 320,000 vaccine registrations across 36 states, and registrations are nearly doubling week-over-week on our platform.
As the Brevard County branch of the Florida Department of Health recently shared with us, they needed a quick solution designed to handle a lot of traffic and turned to Eventbrite. "We built [our Eventbrite page], tested it, got it approved by management, and we had it released in about three hours," said Jesi Ray, a social media and communications specialist for Brevard County. "Overall, it is a really, really great tool to use for this."
As COVID-19 vaccine efforts continue to ramp up, we've been in touch with the U.S. Department of Health and Human Services (HHS) and are pleased to see their recent enforcement discretion that will allow HIPAA covered health providers to use online tools, like our platform, to schedule vaccine appointments. 
COVID-19 vaccine distribution is critical in fighting the global pandemic and we're proud Eventbrite can be part of the solution to win against this public health crisis. This moment will define history and we're continuing to explore how we can best support the efforts to increase access to vaccines.