Whether it's your first event or your hundredth, event planning is stressful. So stressful, that event coordinator was named the third most stressful job in 2023 by World Scholarship Vault.
That's why Eventbrite has created some great resources that can make the whole process easier. In addition to digital marketing tools like MailChimp and SurveyMonkey, we also have handy reference guides about getting more out of your event budget and foolproofing your festival operations to help you find some calm amidst the chaos.
And, when you need to make sure nothing slips through the cracks, using this event checklist could save the day. Use it at any point in the event planning process to reduce stress and ensure no detail is forgotten.
Make creating your event plan less stressful with this ultimate event checklist!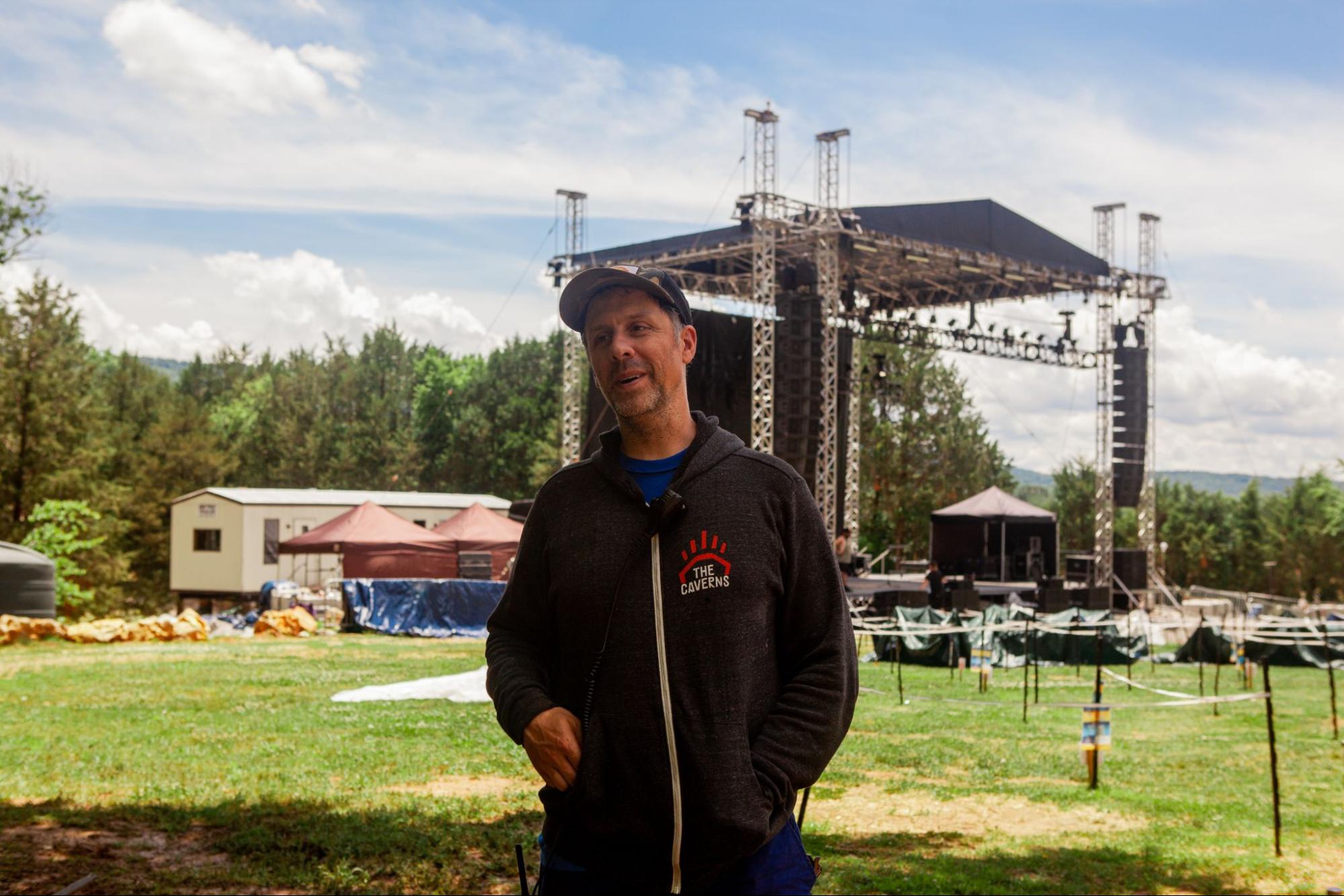 Starting as early as possible
As soon as you've got the green light on your event (and sometimes even before), you need to get to work — fast. The sooner you can land on a date, the better! At the very minimum, start the tasks listed below four to six months before your event is due.
1. Establish your goals and objectives
First, you'll want to set some goals. Experienced event planners use these to help guide the rest of the event planning process and provide something to measure success against. You can set goals by asking yourself a few questions:
What is your event's purpose?

This is the core reason you're creating an event in the first place. Whether it's a corporate event or a birthday party, you must know why you're putting it on. Knowing this will help you answer the rest of the questions on this list.

How many people do you want to attend your event or watch your live stream?

This will help you determine the size of your venue and the amount of promotional activity you'll need to do.

How much profit do you want to make?

You'll want to set your ticket prices based on this goal and the number you've set for attendance goals.

How much will tickets cost?

After deciding on the desired profit margin, the next step is to establish appropriate ticket prices. These prices will not only determine the financial aspect but also play a crucial role in determining the accessibility of your event to the target audience.

Where will your event take place?

To achieve the above-mentioned goals, carefully assess the essential qualities your venue must possess. Determine the priority of various aspects of the venue that will be most significant in supporting your objectives.
2. Put together a rough budget
Here are some top tips from our experienced event planners on how to put budgets together:
Borrow similar figures from past events for a baseline:

Examine the costs of previous events and consider whether these expenses will be altered based on the differences in your upcoming event. If this is your first time throwing an event like this, consider reaching out to people who plan similar ones by searching for them on

Eventbrite

.

Fill in the gaps with educated guesses:

Call some vendors to get multiple estimates and try to do some back-of-the-napkin math on your estimated costs. Call around to get opinions from event organizers that have thrown similar events, too.
3. Select a date
Experts know that an event's date can be the cause of its success or failure, so be sure to get it right!
Choose an optimal date and a second-best (for backup) when getting sign-off:

Depending on the size and scope of your event, you'll probably want to coordinate the date with other events or seasons.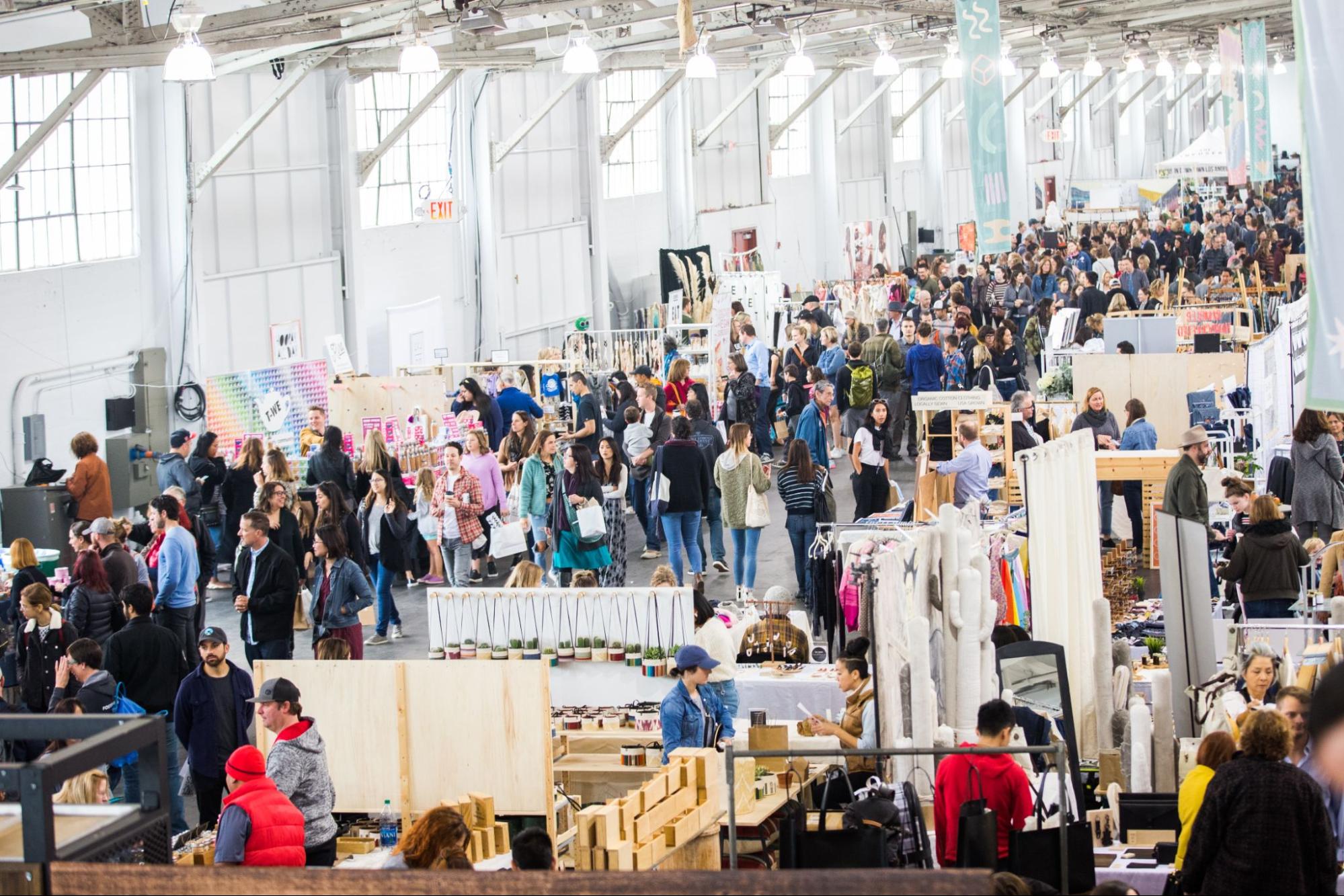 4. Choose a location, a venue, and vendors
Event planners consider these to be some of the most critical choices in the early stages of event planning, so be sure to give these questions serious consideration:
What geographic area is best for your event?

The location you select for your event, whether a country, region, city, or neighborhood, will impact the accessibility for attendees, the cost and time required to reach the location, and the availability of vendors.

How many people will be attending your event?

You may have an attendance goal but try to be honest in estimating how many attendees you can expect.

Do you need to provide Wi-Fi?

Some event venues may not provide their own, which could be an important factor in narrowing down your search.

Does the venue have the infrastructure you need?

The venue will likely need power outlets, audio/visual equipment, and seating.

Are there local vendors you can rely on?

Depending on the nature of your event, you may need caterers, florists, photographers, sound technicians, etc. You'll need to do some research, as it'll be in an unfamiliar area, and see if you can get some recommendations through your network.
5. Choose a theme
It can be hard to decide on a theme for your event, so here are some tips from our experts on how to decide on yours:
Review your goals & audience:

Think about how your goals and your audience will affect your chosen theme. For example, if your guests are little kids and your goal is to entertain them at a birthday party, a black tie theme might not be appropriate. That's unless there's a secret agent theme, of course!

Decide on your event's theme:

Ask yourself if your event's theme will have cultural, historical, or seasonal relevance. How can the theme tie into other aspects of your event?
6. Research speakers
Event planners know that speakers can add tremendous value to an event, so here's how to be sure you pick the right people for yours:
Researching speakers who have spoken at similar events:

What topics have they discussed? Review the speakers' websites and social media accounts. Are there any other speakers from those events you want to keep an eye on?

Compile a list of your ideal speakers:

What do you want each speaker to bring to your event? Consider their backgrounds, level of expertise and any unique talents they may have.

Solidify your ask:

Prepare to provide your offer for their speaking fee, and assemble a list of benefits to them, such as the reach and exposure it will provide.

Reach out to your speakers:

Draft a professional email, and offer to answer any questions they may have.
7. Start your sponsor search
Your event's finances might depend on your sponsors, so follow these best practices to make sure you hit your financial targets:
Determine what kind of activations you can offer:

Find out which activations your sponsors may be interested in, such as product demos, logo placements, or exclusive VIP experiences. This can be especially lucrative for

trade shows

.

Research sponsors who've partnered with similar events to yours:

Create a list of these sponsors, including their contact information and any other details you may need to help your case.

Compile a list of your ideal sponsors:

Make sure your list expands beyond just the sponsors who have partnered with similar events. Get creative and think outside the box to find potential sponsors other similar events haven't gotten yet.

Determine the market rate of your sponsorship packages:

Research what other events in your area are charging, and use that to set a fair rate for each package.
3 months out: Planning the nitty gritty
Once you've sketched out your event, you need to keep your budgets updated with the latest estimates and quotes. Dedicate 10 minutes daily to this work as you check the details below, and you'll get a clearer picture of your expected revenue.
The tasks listed below should be tackled at least 2-4 months before your event.
8. Finalize speakers
With enough experience, every event planner has had issues with finalizing speakers, so here are some steps to take so you can make sure you can avoid any problems:
Book your speakers

: Verify with your speakers and make sure their paperwork is signed as far ahead of time as possible.

Balance your lineup

:

Look at your final list of speakers, and consider the type of information and format each one offers. Schedule them so there's a variety of speakers and formats evenly spread throughout the event.

Get bio information and photos

:

Verify with your speakers what headshots they prefer and request their biographic information.

Arrange travel and accommodation:

Professional event planners will do this ahead of time to save money and can even get discounts by booking all the speakers into the same accommodation.
9. Organize your financials
You'll need to get your finances straight to prove your event's success, so here are some tips from professionals on how to do that as well as possible:
Choose your ticketing or registration technology

:

Tools like

Eventbrite

make tracking your guest list and ticket sales easy.

Finalize sponsorship contributions

:

Try to finish your paperwork as early as possible, and consider giving discounts to sponsors that pay upfront.

Set your ticket prices (VIP, GA, etc.)

:

Look at the ticket types that similar events offer. Try to make sure your VIP packages have even more to offer attendees to make them as enticing as possible. Professional event planners will ensure VIPs have meet-and-greets, permission to enter special areas, and even unique swag to take home.
10. Build your website
A good website can give your event a more professional look, so here's how to make sure you give a great first impression with yours:
Get sign-off on the look and feel

:

Make sure everyone involved in marketing the event has the same idea for the look and feel your website should have. Professional event planners will coordinate between web designers, graphic designers, photographers, and copywriters to make sure consistency.

Update your site or build your new event's site

:

If you have a recurring event, you can use the same website as the last time, but be sure to meticulously update all the information for accuracy.

Make sure your website infrastructure can handle the increased traffic:

Before you start marketing your event, make sure your web designer understands the number of visitors you can expect. That way, the rush of signups can go without a hitch.

Make sure your website is mobile-optimized

:

60% of web traffic

is on mobile phones, so most of your target audience might never see the desktop version of your site.
11. Begin to promote your event
Event promoters don't just rely on one method for their marketing efforts, and neither should you:
12. Finalize venue details
If you want to create seamless event experiences like the best in the business, here are some industry best practices for finalizing the details:
Work with the caterer on approving a menu:

Consider likely dietary restrictions, whether you can make your menu match your theme, and the number of people you'll have to feed.

Secure A/V equipment:

Microphones, speakers, projectors, and lighting equipment are just a few of the most basic equipment you might need.

Review security needs and plan:

If your event has celebrities, even in a narrow niche, you may need more security than you think to ensure they can get where they need to go quickly.

Investigate for any special permits, licenses, insurance, etc.

:

Depending on your event, you may need

permits, licenses, and insurance

for serving alcohol, serving food, any interactive components, or other contingencies.

Determine event signage and attendee communication plan

:

Put yourself in the place of an attendee coming into town for the first time for the event, and consider what types of signage they'd need to find parking, the entrance, and any other important points.
13. Draft a schedule
Event planners often seem like they live with a schedule in their hands, so here's an important tip on drafting your own:
Put together a working draft of your event's schedule:

Consider making different versions of the schedule for people managing specific tasks — the security guards may want to focus on what times VIPs and attendees enter, whereas other crew may want to focus on setup and cleanup times.
2 months before: Finalizing the details
Your event is in sight, and the days are flying by. Here's what you need to keep top of mind two months before your event.
14. Send reminders
Professional event planners will send reminders to various people a couple of months before the event. Here are some of the different people you should be sure to keep in touch with:
Attendees

:

Attendees may need reminding so they don't miss the big day, or they may need more information about the event. Send out reminders with all the necessary details, such as date, time, and location.

Vendors

: Similar to attendees, vendors may need reminders or follow-ups on logistics like setup times and parking availability. Sending reminder emails can help ensure smooth operations when it comes to vendor management.

Presenters/speakers

:

Your presenters and speakers should clearly understand their role in your event. Send reminders about their participation with all the necessary details, such as when to arrive, what equipment will be provided, and any specific instructions.

Sponsors:

Remind your sponsors about the exciting brand activations they'll get soon, and they may help promote your event to their own audiences.
15. Push promotions to meet your sales goals
If you're struggling to hit your sales goals, don't panic. It happens to the best of professionals, which is why they create promotions like these:
On social media:

Use different social media platforms to target different audiences — Instagram

tends to have younger users

, while LinkedIn skews toward businesspeople and a more mature demographic.

On your blog:

People reading your blog are already interested in what you have to say, so they'll be more likely than most to buy tickets to your event.

Via email:

Email gives you an opportunity for more personalized messaging to people who you think would love your event, so make sure to use it to reach out to them.

Via paid advertisements

: You can advertise through social media, trade magazines, billboards, or any medium that you think would reach the audience you're trying to bring into your event.
1 week before: Tying up loose ends
In the week leading up to your event, there's a lot of last-minute wrangling. Here's what you need to keep track of to stay on top of your to-do list.
16. Finalize the event schedule & scripts
Even the most experienced event organizers will have to make last-minute changes if something unexpected comes up, so here are a couple of considerations to consider on your event schedule and scripts:
Make sure everyone has the same schedule:

If you need to make last-minute changes, make sure everyone's on the same page. The last thing you need is someone referencing an old schedule!

Get sign-off on any speech scripts

:

What your speakers say will reflect on your brand, so make sure you approve the scripts of any keynote speeches.
17. Update everyone with final registration numbers
A hallmark of a great event creator is good communication, so make sure to keep these people updated on your final registration numbers:
The caterer

:

Your caterer needs to know the exact number of people they'll need to feed, so keep them updated even if you get a last-minute rush of attendees.

The venue

: Venues have insurance and legal restrictions for audiences of different sizes, so make sure your venue knows how many people you're expecting, especially if there's a dramatic change.
18. Confirm timings with all your vendors
With only a week before the event, professional event planners will solidify when each vendor is due to arrive. Here's who to check in with:
The caterer

:

Your caterer will need time to prepare the food and set up serving stations, so make sure they can get into the venue when needed.

A/V equipment

:

A/V equipment needs to be tested and set up in advance, so confirm a timeline with your AV provider.

Decorations

:

Depending on the complexity of your event, decoration might only take a couple of hours, or you might need to begin setting up a day in advance.

Speakers:

Keep in contact with your speakers to hear about if they're experiencing any travel delays or anything else that would keep them from showing up on time.
What's next?
No two events are the same, and proper event planning is a complex process that requires a lot of time and energy.
It's important to plan ahead and consider all the details that go into a successful event. This might be stressful, so feel free to check out this de-stress checklist.
But the best way to feel less stressed is to have tools that make it as easy as possible to market your event to as many people as possible, sell your tickets without a headache, and keep track of everything. That's how we'd like to help you out at Eventbrite: by giving you actionable insights about the audience you're marketing to and providing the industry-leading tool for selling tickets online.