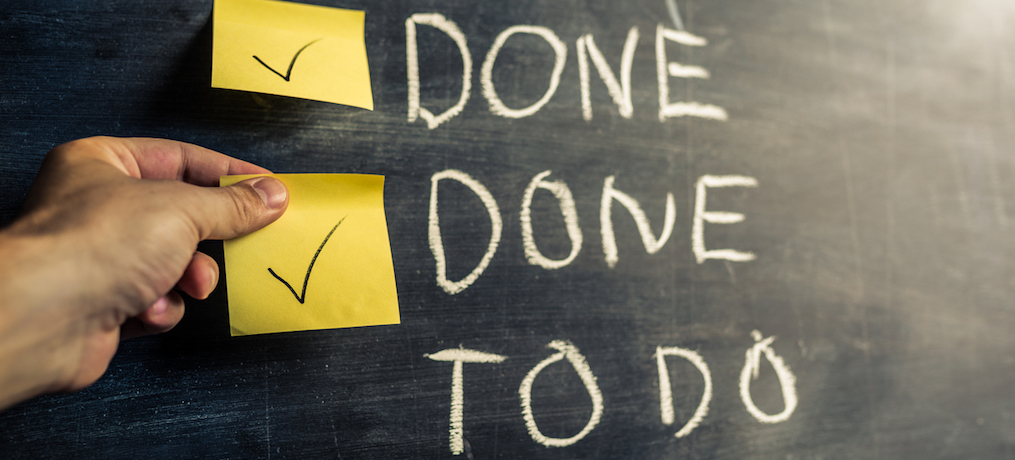 9 Event Logistics Tips to Avoid Chaos Onsite
Even a minor logistics oversight can sabotage an event. As soon as attendees walk in, any detail that's out of place will be noticed — and shared on social media.
That's why event logistics are so critical to get right. From venue and on-site technology to staffing and contingency plans, follow these nine tips to ensure a smooth operation.
1. Find and secure your venue
When researching venues, consider options that build brand value. Nontraditional event venues like airport hangars or greenhouses inspire attendees to post on social media, which broadcasts your event to a larger audience.
From securing dates to completing event paperwork and permits, venue logistics take time. Start your paperwork as soon as possible. Experienced organizers build a buffer into their schedules to deal with unexpected requirements. 
2. Map out the site for your event
Know your key requirements when planning your event map. Sharon Sperber, the founder of film and food truck festival Eat See Hear, plans for specific needs every time she lays out a festival.
"As an outdoor movie event, there's a really large inflatable screen about 3.5 stories tall and 60 feet wide. We position the screen where the audience can see and hear clearly, from anywhere in the event," says Sperber.
After that, the Eat See Hear team works to figure out where the food trucks, entrance, and the generator will go. Once they figure out all the elements of their event map, they can figure out the entry process. At certain venues, they actually rent additional space to accommodate lines.
3. Plan for entry and exit flow
Plan your event from beginning to end. Specify a process for turning an entrance into an exit in case of emergencies and end-of-show foot traffic. For a step-by-step approach to help you plan crowd flow, check out the complete guide to onsite logistics.
4. Set your staff up to succeed
Your staff determines how smoothly things go on the day of your event. Tommy Goodwin, director of field operations at Eventbrite,  suggests events create a clear chain of command among onsite staff.
For instance, appoint a gate or box office manager with in-depth training. That way, if an issue arises, staff will have a point of contact to help resolve it. 
5. Use technology to streamline event logistics
Use technology to save your team time, money, and headaches onsite. Make use of apps that streamline event logistics by helping you go paperless and automating repetitive tasks.
6. Create contingency plans
Great event organizers are masters of planning for the unexpected. Use learnings from past events to anticipate problems, like traffic jams or electrical issues.
Once you come up with a plan to resolve any issues that could arise, make sure your staff is fully briefed on how to take action.
7. Communicate key information
"As much as we put tons of information on our website and on-site, people often don't read it," says Eat See Hear's Sperber. So it's important to over-communicate, even if it feels redundant.
"I have an autoreply on my email that answers a lot of our most frequent questions. We make sure our vendors have complete information, including where to drive and get set up. We also train our staff in advance on all of our key messages. These include sponsor messages, site activities, what the band is, and more. Finally, at the event, we have clear signage directing each type of ticketholder where to go."
8. Set escalation paths
During an event, issues tend to arise in critical areas like the box office, IT, ticketing, or power. Assign dedicated staff as the point of contact in each of these areas. Then, inform all department leads about where each type of issue is escalated. For larger events, plan for an individual or small team to communicate escalations to the right department.
9. Be generous with refunds
"People sometimes have unrealistic expectations. If and when they complain, it's absolutely worth giving them a refund," says Sperber. When you soothe an unhappy attendee, you reduce the risk that their negativity will spread – both during and after your event.
"A few years ago, an unexpected cloud of June bugs descended on part of our event. Despite the fact that we have entirely no control over nature, we chose to refund any customer that was dissatisfied," says Sperber. This extra effort goes a long way in preserving your brand.
Looking for more expert advice to ensure your event runs smoothly? Check out this on-demand webinar to learn the latest best practices for onsite logistics.