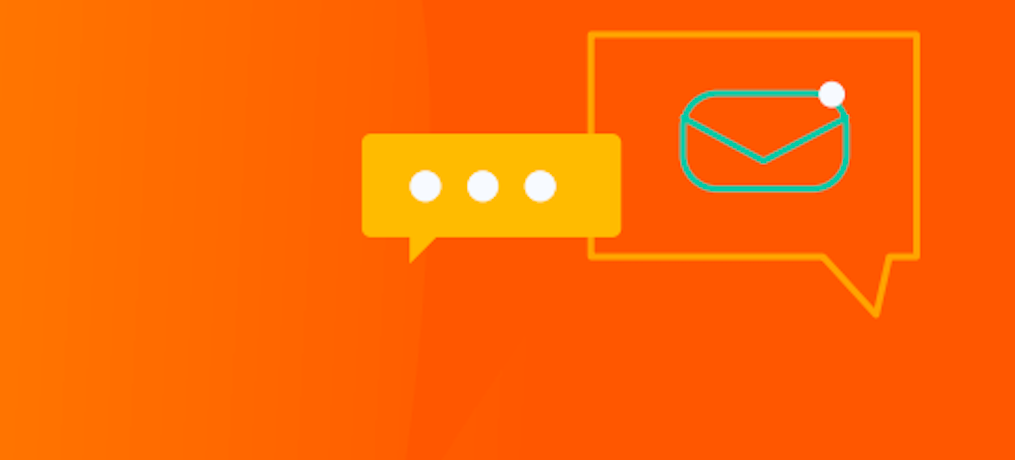 New Data Reveals the Top 4 Event Marketing Trends of 2018
Whether you consider yourself an events expert or an industry novice, chances are you want to give yourself an edge over the competition. And in a saturated market, you can't risk being behind — you need to be best in class.
Start off the new year by brushing up on the biggest trends in the events industry. Based on new data from a survey of 1,000 event professionals, use these benchmarks to see how you stack up against your peers in the industry.
1. Highly targeted emails
Regardless of what you might have heard, email is not dead. In fact, 91% of people check their email every day, making it an optimal channel to build your audience.
Segmenting your list based on interests, location, or how engaged your audience helps you maintain a strong sender reputation and build rapport by providing meaningful content that your audience is clearly interested in.
Everyone likes to feel special. Sending personalized emails to specific groups or individuals with an exclusive promo offer shows that you care about them and reinforces the message that your event really is for them.
You won't truly know how you're doing, though, or where you can improve, unless you analyze and measure your results. The three key metrics you need to pay attention to are your open rate, click-through rate, and unsubscribe rate. Here's what event emails tend to see on average:
26% of recipients open their event emails

4.95% of recipients click links in their event emails

0.8% of recipients unsubscribe to their event emails
2. Social media influencers
Celebrity endorsements have been a powerful advertising tool for decades, but social media has changed the game. Now, anybody can become a powerful influencer with thousands of followers, all interested in the products and brands they're using.
Without advanced social tools, identifying and engaging the right influencers for your event can be a challenge. Some social media tools you can turn to both identify influencers and organize and track your strategy include SocialRank, Scrunch, SocialLadder, and StreetTeam.
The key to influencer marketing isn't just finding the right influencers — it's also forging meaningful and mutually beneficial relationships with the ones you choose to work with. While crafting your strategy, keep these three tips in mind:
Be sure to align your campaign with your goals

Don't just think about what influencers can do for you, create a compelling proposition

Always make sure expectations are clear and ground rules are set early on
3. Experiential marketing
Attendees crave personalized and unique experiences, which is why it's no surprise that experiential marketing is on the rise. In a recent industry study, 79% of brand respondents said they would execute more experiential programs this year compared to last.
While there's no one right way to approach experiential marketing, at its core it's all about immersing consumers in memorable live experiences. In fact, "experiential" and events go hand in hand, so it's likely a very similar approach as you already use crafting your event experience.
Events most often overlap with experiential marketing campaigns in two ways. Either events can be part of a larger experiential campaign, like the grand opening of a pop-up shop, or smaller, individual experiential activations can exist within your larger event, like on-site art installations or virtual reality pop-ups.
There are different ways you can measure the impact of an experiential campaign, including social expressions earned (which is why having a unique event hashtag is so important) and by surveying your attendees after an event.
4. Event distribution
In the past, when someone wanted to attend an event, they needed to pick up the phone or go to a box office. Online ticketing and registration made it easier, allowing consumers to purchase tickets from your website.
But the next evolution in ticketing and registration allows consumers to purchase tickets the moment they find out about your event — without ever going to your site. It's called event distribution.  This strategy of enabling purchases across the web is in full force in the retail world — and already available for event creators.
Distribution provides a frictionless purchase process for potential attendees and can help you find potential attendees organically. Consider Goldstar, an event discovery app focused on concerts, comedy, theater, and nightlife. Ninety-one percent of Goldstar's 7 million members say they were unaware of an event or not planning to attend before buying a ticket on Goldstar.
Now that you have a sneak peak of the top event marketing trends in 2018, find out more about the industry at large. Download our state-of-the-industry report, The Pulse Report: 2018 Event Industry Trends.