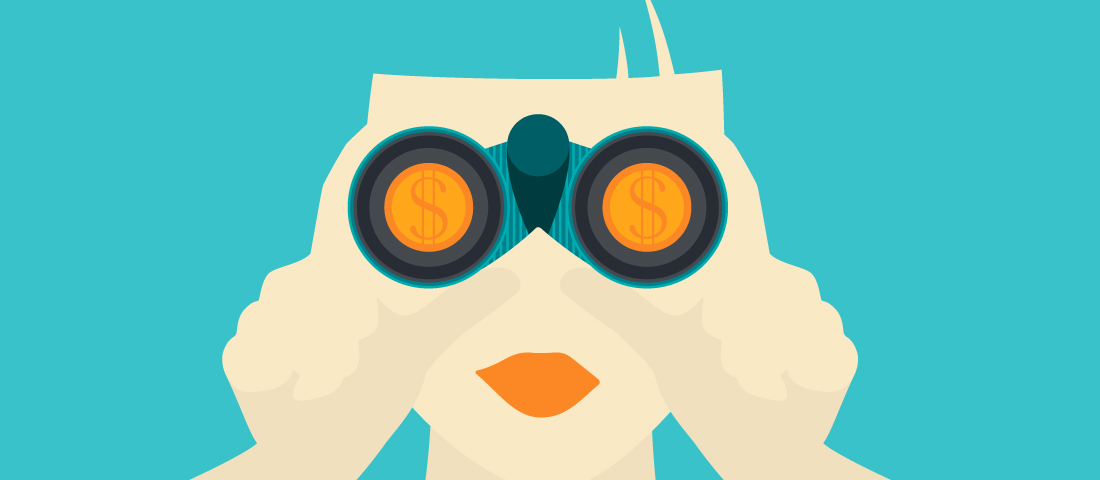 Your B2B Event Has a Secret Weapon to Win Sponsorship
Your event gives sponsors something digital advertising can't — facetime with their customers. In return for that level of engagement, they're willing to pay an estimated $62.8 billion in sponsorship dollars this year alone.
But your business-related conference, summit, or trade show has a distinct advantage over B2C events when it comes to securing sponsors: your attendees.
According to sponsorship expert Chris Baylis, B2B event attendees can be 10 to 100 times more valuable than B2C attendees. Why? The people who attend B2B events tend to make important business decisions and control corporate budgets.
But it's not enough to tell potential sponsors that your event attracts a B2B audience. Read on to learn how you can secure sponsors by gaining a deep understanding of your attendees' value.
Get familiar with your most valuable attendees
Your attendees become a powerful sponsorship weapon once you're able to prove their value. The first step is to know who they are.
Luckily, the technology you already use makes it easy to collect attendee data. You can use a free web analytics tool like Google Analytics or data management software like Umbel to uncover demographic and firmographic data about your event-goers. And if you use an online ticketing or registration solution, you can dig into a wealth of data — including their spending habits.
But your competition probably has this data, too — so you'll want to go deeper to remain competitive. Look beyond the numbers and go straight to the source by using a survey tool like SurveyMonkey.
Surveys allow you to go deeper by uncovering attendees' frustrations, goals, budget responsibilities, and other information potential sponsors will find valuable.
In addition to basic questions about your attendee's age and job function, find out how many people they manage and if their team is national or global. Ask them how long they've worked in their industry. Have them tell you their greatest challenges and business objectives.
It's worth noting, though, that you'll want to limit the amount of questions you ask on your registration form. Studies show that each step in the purchase process can lead to a 10% decrease in sales. So ask only the most important questions upfront, then save the rest for a post-event survey.
Check out this infographic on sending effective event surveys!
Divide them into segments
Once you've gathered all of this information on your attendees, look for common traits and characteristics they share — and don't stop until you've identified at least three or four.
Avoid using a single trait or characteristic to define your audience. For example, let's say your event attracts software engineers. That alone isn't enough to woo sponsors. Sponsors will want to know their seniority, company size, and area of expertise.
"Brands divide their customers up by segments to help them advertise more cost effectively," says Chris Baylis. "So they expect the same level of detail from events seeking their sponsorship. The more you can segment your audience, the better prepared you'll be to win sponsorship."
Segmenting your attendees can also help you send targeted emails and increase revenues by 781%. Learn how with this article.
Win more event sponsors in 2017
You already know that sponsors add an important revenue stream to your event and help you deliver enormous value to your attendees. But with a holistic view of your attendees, you'll be able to give sponsors a lucrative opportunity to meet their customers in person and fortify more meaningful relationships.
To future proof your ability to win and retain sponsors, check out the 2017 Guide to Event Sponsorship and learn:
How to approach sponsors and get their attention
Why gold, silver, and bronze packages are overrated
How to determine the value of your sponsorship assets