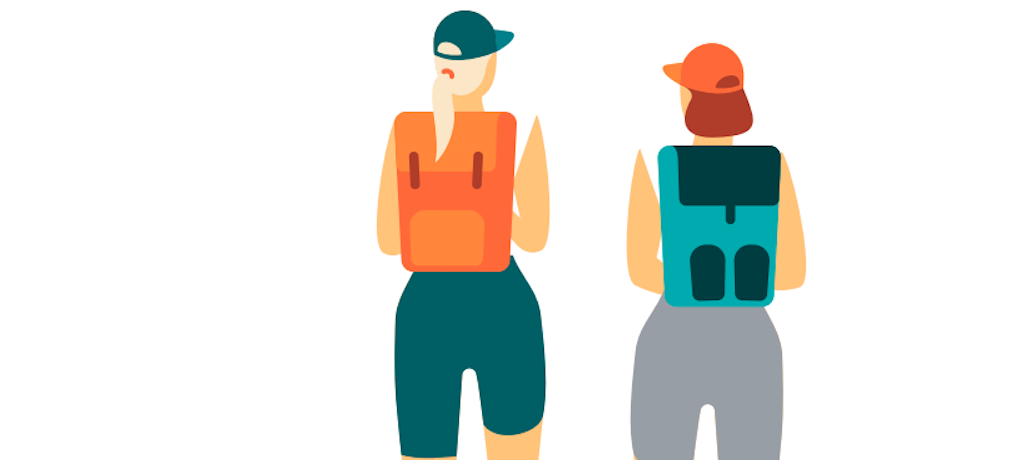 8 New Year's Resolutions That Are On All Event Planners' Lists
It's that time of year. People around the world switch from overindulging to planning to get healthier. They head back to work after some much-needed time off, resolving to work harder and smarter next year. And after a busy holiday season, event creators are no exception.
As you prepare for 2018, here are some of the top resolutions we'd bet are on your list.
1. Create a better work-life balance
Events take place on nights and weekends and the preparation often (always?) bleeds outside standard work hours. It's part of the job, but that doesn't have to mean being on call 24/7, year round.
One of the keys to improving this cliche but oh-so-necessary balance? Being more productive during your working hours. Pick up a few of these habits of productive event planners in 2018.
2. Test (or at least investigate) some new event tech
From RFID to automation to Virtual Reality, event technology is changing the event space for the better. But it's also adding a lot of reading, research, and potential costs to your plate.
The first step to using it is understanding it. Read up on the future of event technology.
3. Get healthier (even during event season)
Event days can mean travel, weeks of long days leading up to the event, and "meals" that consist of shoveling late-night (and never healthy) venue leftovers into your mouth while standing over a garbage can. (Yeah, we've been there.)
Check out tips from our friends at Eventbrite UK about how to exercise in any event situation.
4. Understand how you should (or shouldn't) use Snapchat and Instagram Stories
Is Snapchat still important? How can you drive ticket sales with Instagram Stories? The world of social media is changing daily, and it can be tough to keep up with the platform updates, even for social media-savvy organizers. But if you're out of touch, your event could be missing out on a great promotional tool or a relevant audience.
Let the debate begin: Snapchat vs. Instagram: Which One Is Best for Your Event?
5. Drink less caffeine
We've all resolved to "drink less caffeine"… before heading back to Starbucks for latte number two of the day. Early call times, late night load-outs, and the many hours in between can make cutting the coffee feel like a herculean feat.  
Can't go cold turkey? Try swapping some of your daily coffee for herbal tea.  
6. Analyze your event data more
It's like kale: you know it's good for you and will benefit you in the long run, but sometimes data just sounds… unappealing. But it turns out, kale only needs to be covered with some delicious dressing and then it's pretty darn tasty. Trust us: there's hope to easily understand event data too.
Grab some kale and settle in to read Using Data to Supercharge Your Event.
7. Try livestreaming your event
You've heard the stat: 30% of people that livestream an event end up attending the next year. But the logistics of how and what to livestream keep bumping this down your (never-ending) do list.
Jumpstart your livestream strategy with 3 Reasons Events Can't Afford to Ignore Livestreaming.
8. Stay up to date with new event trends
In all your spare time, right? But with a jam-packed schedule and tight event deadlines, it can be easier to resort to "let's just do it it like last year" instead of "why don't we try something new?"
Want to check this one off your list right now? Sign up for our "Inside Events" newsletter for a hand-picked selection of the freshest articles and resources, delivered right to your inbox.
Ready to up your event game in 2018? Invest in your education as an event pro with our free Event Marketing Course and Certification.