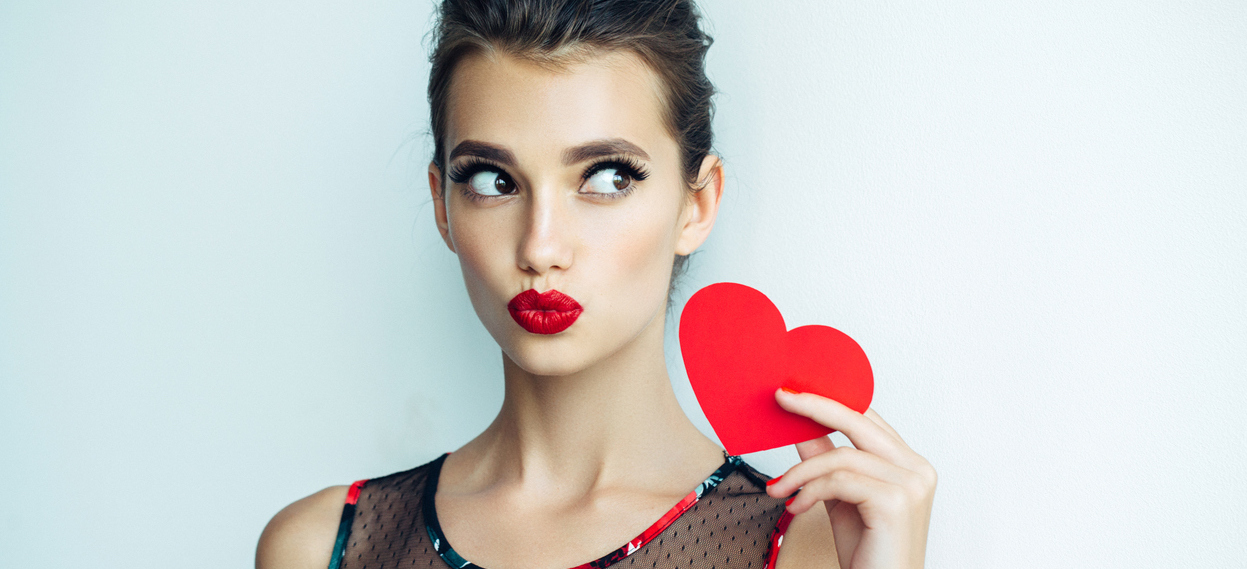 How to Make Your Event Valentine's Day-Worthy
Valentine's Day — you either love it or you hate it. But if you're an event organizer, it's one day you can't ignore. According to CNN, the average person spends $130.97 on Valentine's Day, and 6 million people plan or expect a marriage proposal that day. Hands-down, February 14th is the biggest night of the year for couples to go out, and that makes it a priceless opportunity to make it unforgettable for your attendees.
But to make your event noteworthy, you have to up the ante. Champagne, chocolate, and roses are nice — but what else can you do to make this Valentine's Day a special night for your guests?
In celebration of St. Valentine, here are ten inspired ways to make your event live up to all the hype. Maybe it will even be that perfect venue for some lucky lady (or guy) to say "I do!"
1. Create a fun romantic game.
For instance, hand out customized truth-or-dare fortune cookies and encourage everyone to play. For events with a lot of singles, you could also hand out candy hearts with a mission to "find your match!"
2. Crowdsource a love letter.
Like a mashup of Mad Libs and the game of Telephone, you can enlist your entire audience to write the world's most unique love letter. Whether managed by an emcee or passed around on paper, the final product can be printed out or emailed to everyone in the crowd as a parting gift.
3. Make the drinks special.
Think artisanal cocktails laced with aphrodisiacs like honey liqueur, chocolate, chili peppers, and, er, oysters (maybe not all at once, though). Or tiny ice cubes with rose petals inside them.
4. Say it with flowers… on the wrist.
When's the last time you wore a corsage? If it's been since prom, this is a nice throwback effect. A corsage booth is a little more imaginative than a traditional flower stand. It doesn't have to be carnations and orchids, either. These days, you can get corsages made from things like succulents.
5. Set up a make-your-own Valentine craft station.
Give your attendees a way to say "I love you" with a craft station full of fancy paper, glitter, dried rose petals, and whatever else you can think of. Have a cupid on-hand to make swift deliveries — anonymously or not.
6. Donate the proceeds to a heartfelt organization.
Donate a portion of the proceeds of each ticket or any purchase to an organization of the customer's choice — anything from the American Heart Association (literal) to the Humane Society (aw).
7. Provide social-worthy photo booths.
Give couples an intimate space to cuddle up in and snap kissy shots. Make sure your WiFi signal is nice and strong so they can share them on Instagram, Facebook, and Snapchat right away!
8. Create a great hashtag that helps #sharethelove.
And make sure everyone knows about your hashtag by using it in all your social media posts as well printing it on cocktail napkins, displaying it on venue screens, and using it anywhere else people will see. 
9. Offer free childcare.
Let's face it, one of the most romantic things you can do for a lot of couples is watch their kids for a few hours so they can have a date by themselves.
10. Don't forget the single folks.
Singletons deserve love, too! A strategically placed massage chair or foot-rub station is a nice way to say, "You are loved!"
Once your event is planned, make sure people know it's going to be great. Download "9 Simple Steps to Master Social Media for Events" for tips on which networks to use, how to increase engagement, and how to measure results.