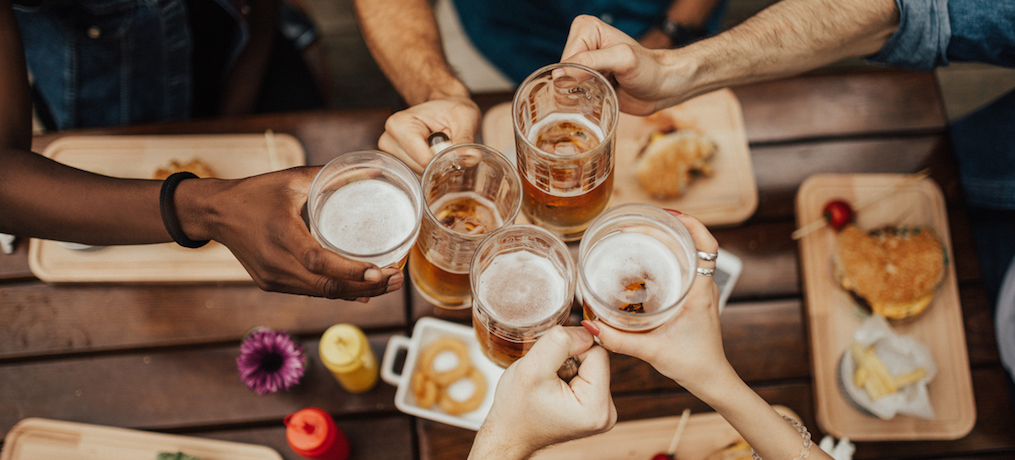 72 Event Themes to Inspire Your Next Event
To attract attendees, your event theme must be on point. It doesn't have to be outlandish, but it does have to be eye-catching.
Here's a long list of event themes to spark your creativity — ideas that run the gamut from ambitious themes for large events to those suitable for intimate affairs.
Click the links below to jump to a section:
Sports Event Themes
Event theme #1: 5K
On their own, 5ks are a classic way to engage those with a competitive spirit. But as an add-on to a conference, festival, or another big event, they can help draw new audiences with slightly different interests.
Doing it well: Superfly Running Inc., sponsoring 5Ks from Tampa to Lansing Michigan.
Event theme #2: Aerial arts
Hire aerial artists — sort of like the newfangled version of trapeze artists, who perform on colorful strands of "silks." They fill the atmosphere with a lively, choreographed theater.
Event theme #3: _____athon
Walkathon, bikeathon, bakeathon, sewathon, readathon…. any kind of "athon" will create a sense of community. Use your imagination and get participants involved in a goal-setting experience that will bond them together — and to your event.
Event theme #4: Ice skating
Rent out a skating rink for an any-season immersion into winter goodness. Don't forget the hot chocolate and tiny little marshmallows.
Event theme #5: Roller skating
Nothing says "icebreaker" like learning to roller skate all over again. Rent a local rink and invite participants to make fools of themselves — all in good fun.
 Event theme #6: Stunt show
Hire stunt artists to perform feats of daring that will dazzle your audience.
Art Event Themes
Event theme #7: Aroma immersion
Smells can create strong nostalgic and emotional connections for people. Hire essential oil vendors and therapists to concoct an aromatic ambiance for your event.
Event theme #8: Arts and crafts stations
DIY is all the rage right now. Set up arts and crafts stations where attendees can mix, mingle, and make.
Doing it well: CraftJam, organizing craft workshops like "Learn the Art of Glass Etching" and "Master Modern Tapestry Weaving" nearly every day in NYC.
Event theme #9: Art tour
Don't have a venue? Invite your attendees on an art walk of local galleries and studio spaces. A civic cultural immersion is a powerful way to connect your event with your local business community.
Event theme #10: Digital caricatures
Hire an artist talented at rendering likeness on a tablet, and give guests the chance to have their caricature drawn for charity or profit.
Event theme #11: Interactive canvas
Build a giant interactive wall on which participants can write, draw, or graffiti via supplied tablets. Give them projects — things like "write a poem in under one minute" or "draw a selfie."
Event theme #12: Creator or art fair
Invite local artists to show their work and raise money for your cause (and local art). This is a great seasonal theme (think holiday bizarre), but works any time of the year.
Doing it well: The Sausalito Art Festival, now in its 66th year on Labor Day Weekend, just outside of San Francisco.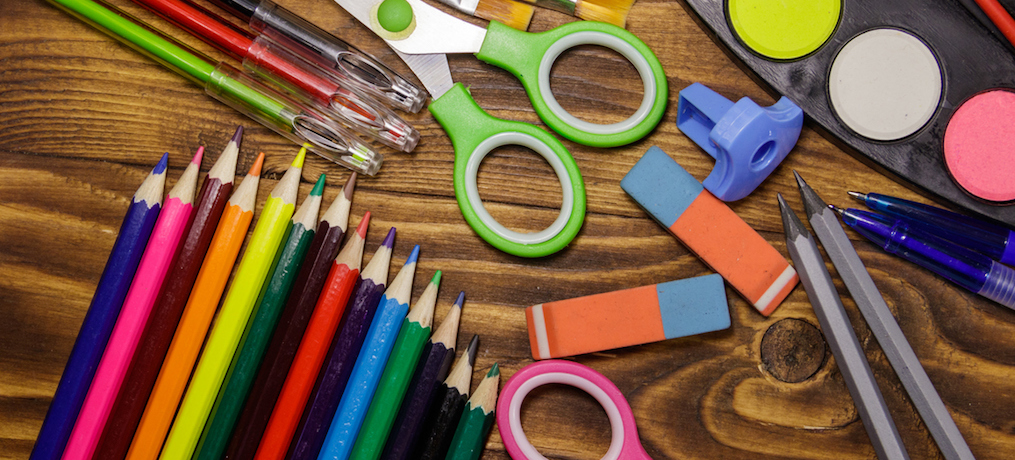 Tech and Science Event Themes
Event theme #13: Augmented reality
Enlist augmented reality (AR) technology to embellish games and activities. AR technology doesn't have to be complicated or expensive. Simple SnapChat custom geofilters are one example of how AR is achievable for all event creators.
Event theme #14: Influencer spotlight
Do you work with influencers who help spread the word about your events with their powerful social media presence? Hosting an event that spotlights an influencer has a one-two punch: it thanks them for their partnership and gets the attention of their fans and followers.
Event theme #15: Interactive games
Gamification is a compelling way to get attendees engaged. Using technology, you can orchestrate a digitally run trivia game, for instance. Or plan a scavenger hunt with an app that provides clues.
Event theme #16: Livestream
Promise a live video of your event, and you create a few opportunities:
An invite to participate in a powerful live event that might go viral

A way to engage people with your brand even if they can't make it to the physical event

Material to post across your social media channels
Event theme #17: Throwback video arcade
Rent retro video games from any era for an analog video arcade that will inspire deep nostalgia for a simpler time.
Community Event Themes
Event theme #18: Animal guests
Team up with a local animal shelter for an ad-hoc adoption event. Cute furries get the warm and fuzzy vibes going strong. And think of all the adorable photos you can post on social media!
Event theme #19: Back in time
Choose an iconic era — the Swinging '20s, Disco '70s, Grungy '90s — and invite participants to come in costume. Nostalgic throwback parties offer lots of opportunities for on-theme cocktails, music, and decor.
Event theme #20: Block party
Take your event outside and team up with local businesses for a bigger bash than you might throw on your own. The festive atmosphere and combined talents make for a monumental party.
Event theme #21: Campfire storytelling
Take the trend of storytelling nights to the next level with a campfire-themed storytelling session. Participants are invited to gather in small groups and pontificate on a theme. It's an intimate and inspiring way to get people brainstorming and working together.
Event theme #22: Carnival
Rides, amusements, games of chance, sugary treats, and eclectic prizes — a homespun carnival can be a colorful affair. It's impossible not to have fun, so this is a surefire way to get participants revved up.
Event theme #23: Celebrity fete
Wrangle a celebrity to be the face of your event. It doesn't have to be Cher. Local and niche "celebrities" bring devoted followings of their own.
Event theme #24: Charity photo booth
Invite participants to donate a fee to have their photo taken in your decadent photo booth. Offer props, costumes, flattering lighting, and a professional photographer to make it worth their while.
Event theme #25: DIY adventures
Let your participants "design their own event" and co-create the agenda. In this way, you draw from a huge well of knowledge and inspiration to create a dynamic, participatory good time.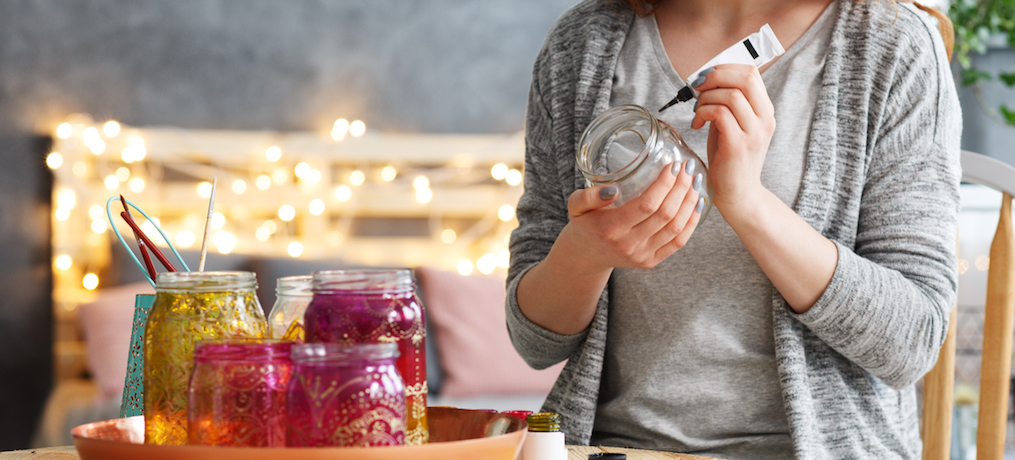 Event theme #26: Community clean-up
Gather a gang of participants to tackle a community clean-up project. This is a great way to team-build while accomplishing a noble task — and getting great PR.
Event theme #27: Company house
Are you hosting an activation as part of a greater event? Built a temporary structure and call it your company's "house." The design, activities, and music all contribute to the branded experience of being in your home.
Event theme #28: Community drive
Collect items for a community in need — canned food, toys, household goods. Drives are a lovely way to bring people together with a sense of camaraderie toward a worthy goal.
Event theme #29: Dance party
Go full bacchanalia with an immersive, joyful dance party. Within this theme, there are so many niche ideas you can run with: Morning dance jam! All-night swing dancing! SIlent disco!
Doing it well: Daybreaker offers attendees a morning dance party to kick-start their pre-work morning.
Event theme #30: DIY music
Provide instruments and let your participants join both impromptu and guided music-making sessions. The instruments don't have to be fancy, either. Upturned buckets and tin cans will do!
Event theme #31: Domestic safari
Rent out an animal sanctuary such as Safari West in Sonoma County, California and treat your guests to an exotic experience among giraffes and rhinoceros. You can create a similar experience at any local zoo.
Event theme #32: Drive-in movie
Install a giant screen, or find a building with a big blank wall, and project a classic or cult movie. Invite participants to bring picnics, or combine this idea with a food truck roundup or another foodie event.
Event theme #33: Fashion show
Have company t-shirts to sell? Ask members of your company leadership to model them on a makeshift catwalk — a fun and campy way to raise funds and entertain a crowd.
Event theme #34: Festival
Bring together local businesses, musicians, artists, makers, sellers, mixologists, and chefs for a bountiful good time.
Doing it well: EatDrinkSF, an annual food, wine, and spirits festival in San Francisco.
Event theme #35: Fishbowl chat
This is an innovative format for panel discussions where a circle of attendees pontificate on a theme. Extroverts and joiners may choose to participate, while introverts stay outside the circle and contribute only if they feel inclined.
Event theme #36: Fortune telling
Enlist tarot card readers, clairvoyants, and vintage-style fortune-telling machines to tell your audience members' futures.
Event theme #37: Hot air balloon rides
Contact your local hot air balloon outfitter and give your attendees the thrill of their lifetime.
Event theme #38: Movie or TV show theme
Pick a popular or cult movie or TV show and model your event on that theme. HBO did a bang-up job of this with the Live Without Limits Weekend at SXSW Music Festival — a Westworld-inspired immersion into an alternate reality.
Event theme #39: Noisy raffle
The opposite of a silent auction (see below), the noisy raffle is a raucous good time where participants vie for the honor of purchasing desirable prizes. Those prizes can be objects of wonder, unique experiences, opportunities the participant wouldn't otherwise have… the only limit is your imagination.
Event theme #40: Open mic
Invite audience members up on stage to tell stories, sing songs, crack jokes, or perform in other creative ways.
Event theme #41: Play dress-up
Halloween any time of year: Invite participants to dress to a theme or their wildest imagination.
Event theme #42: Playground
Create a playground meant for adults. Swings, slides, jungle gyms, and balance beams are a fun way for grownups to get their stress out.
Event theme #43: Roast
Nope, not a pig roast (although that's not a bad idea either). In this case, we're talking a comedy roast — when you put a beloved figure on stage and let people poke fun.
Event theme #44: Slumber party
They may not sleep, but this all-night affair draws participants in their pajamas to mix and mingle in a casual milieu.
Event theme #45: Treasure hunt
Use gamification (see #33) or simple paper clues to lead groups of participants on a treasure hunt for prizes. Take it beyond your venue and make it an urban adventure — you might have participants search for civic landmarks, for instance.
 Event theme #46: Trivia night
Participants team up to answer trivia questions, with the winning group getting a prize. It's a simple concept, and so much fun.
Food and Drink Event Themes
Event theme #47: Cocktail workshop
Enlist a pro mixologist to teach participants how to make specialty drinks. Invite big-brand or small-batch distillers to sponsor your event.
Event theme #48: Coffee klatch
"Let's talk about it over coffee." Bring in professional baristas and their machines as the backdrop of your business, educational, or cultural conversations.
Event theme #49: Food truck roundup
This type of pop-up foodie fest is always sure to draw a crowd. You can add live music and kids' activities to the mix to make it a fun family affair.

Event theme #50: Locavore
Craft a foodie event focused exclusively on local farmers, chefs, and vendors. Offer up a seasonal theme: Summer Bounty, Fall Harvest, Winter Canning, Spring Gardening.
Event theme #51: Lunch club
Ladies Who Lunch? How about Runners Who Lunch? Or Entrepreneurs Who Lunch? Or Hobbyists Who Lunch? The variations are endless. And who doesn't love lunch?
Event theme #52: Make-your-own-chocolate workshop
Enlist a chocolatier (or a suite of them) to lead participants through the timeless art of making chocolate confections.
Event theme #53: Pancake breakfast
Raise funds, raise awareness… most importantly, raise fun with a good old-fashioned pancake breakfast.
Event theme #54: Regional cuisine
Choose a region beyond your local geography and use it as a theme for food, drinks, entertainment, education, and more.
Event theme #55: Retro potluck
Invite guests to bring dishes (and dress up) with a nostalgic theme. The '50s works well for this, with its Bakelite dishware, jello molds, and endless casseroles.
Event theme #56: Tea party
Plan a polished affair with premier tea leaves, delicate finger sandwiches, and pinkie fingers lifted as participants sip daintily from fine china.
Event theme #57: Cook-off
Baked goods or chili, anyone? Invite your guests of honor to contribute their best culinary efforts to a good-natured rivalry.
Sophisticated Event Themes
Event theme #58: Garden party
Croquet, giant chess, badminton — fancy, old-fashioned garden games inspire people to dress up and be on their best behavior.
Event theme #59: Global citizen
Orchestrate a festival, fair, or market featuring goods and foods from all over the world. Invite people from different cultures who live in your community to showcase their favorite traditional dishes, dances, and other cultural markers.
Event theme #60: Honor a special guest
Organize a fête that puts the spotlight a special someone within your team or community while also honoring the audience with good food and entertainment.
Event theme #61: Lightning speed
Speed-dating, speed-networking, speed-storytelling — there are many variations on the "do it fast" theme. They all share one thing in common: an exciting, invigorating vibe.
Event theme #62: Masquerade ball
Participants come with masks and dressed in ornate costumes. A throwback to another era where music, dancing, and flirtation went on late into the night at such elegant parties.
Event theme #63: Meet the expert
Hand the mic to someone participants are eager to hear from in a relevant or unique field. This dynamic meeting format gives audience members the opportunity to ask questions and hobnob with heroes.
Event theme #64: Outdoor ballet
Enlist a local ballet company for a unique performance at a local farm, park, or other outdoor space. Choreograph to a seasonal theme and bring in food trucks or other vendors to keep the audience fed and happy.
Event theme #65: Cruise
Rent a trusty ship and cruise around your local body of water with a rapt captive audience. Whether it's a dinner cruise, cocktail cruise, or simply a cruise-cruise, event-goers will be bonded together afloat on the water.
Event theme #66: Pop-up shop
Pop-up shops have become so trendy that they're really just the norm now. Create a new spot in a temporary structure (or rented local space) designed to showcase your product, experience, or brand. Team up with others, and you have a pop-up market.
Event theme #67: Q&A
Give your audience an opportunity to ask questions about your brand, products, services, thought leadership, and more. Set up a panel of in-house experts the public doesn't usually have access to.
Event theme #68: Roundtable
A roundtable discussion is an opportunity to workshop an idea or break through on a stuck point. Typically, participants agree on a topic to discuss and deliberate. A moderator makes sure everyone gets their say.
Event theme #69: Secret location
Build buzz for your event by refusing to disclose the location until the last minute, when only those who hold tickets will find out where to go. This type of super-exclusive party is irresistible to those who love to be a part of cool new things.
Event theme #70: Silent auction
The opposite of a rowdy raffle or regular action, a silent auction is a dignified, low-pressure affair. Participants cruise the room at their own speed and discreetly place bids on items they like.
Event theme #71: Silent event
Attendees don headphones so they can hear the music or seminar or workshop or you name it. The general vibe is super chill, so this can be an innovative way to orchestrate a big event in a small space.
Event theme #72: Wellness fair
Curate an event that brings in wellness practitioners, products, and other such brands. Participants come to learn how they can better take care of themselves. Who doesn't want to feel good?
Once you've picked a theme, it's time to convert it into a successful event. Find out how in How to Craft the Ultimate Event Experience.