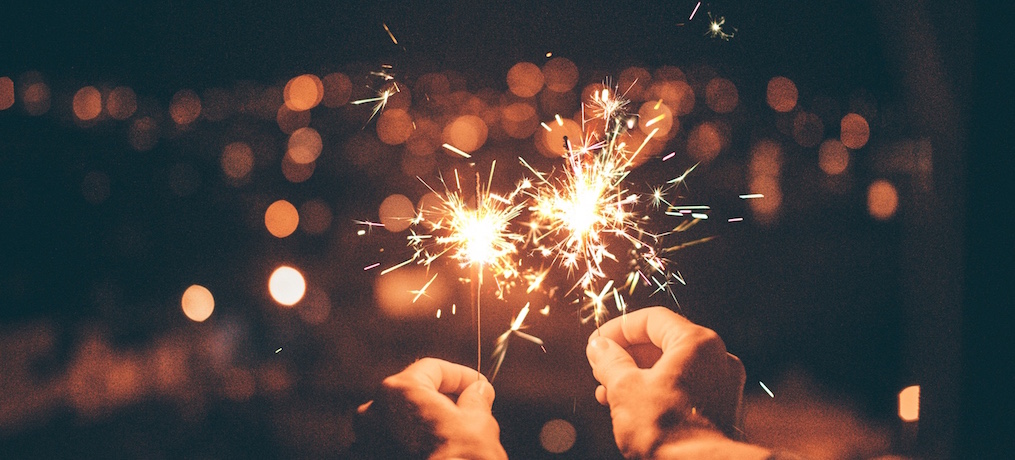 The Ultimate Guide to Successful New Year's Eve Events
The floor is littered with wrapping paper, pine needles, and spilled nog. The cheerful background drone of holiday music is starting to sound slightly sinister. And the friends and family gathered around you are getting anxious. 
You had fun. But you can't say you aren't a little bit glad that it's over. 
"So, what are we doing for New Year's?" someone asks hopefully.
It's a familiar pattern. According to internal Eventbrite data, most people wait until after Christmas to decide what to do on New Year's Eve. What this means for event creators is that ticket sales don't typically start to pick up until after Thanksgiving and don't really gain momentum until the last week of December.
To capitalize on the natural event lifecycle, create a New Year's Eve event promotion calendar that looks something like the following.
Put the foundation of your promotion in place early
Every ticket you sell to your New Year's Eve event will eventually track back to the foundation you lay now. In addition to writing a compelling New Year's Eve event description and creating an event page that makes it easy for people to buy tickets online, consider:
Even if you don't sell a ton of tickets right away, potential attendees in the "decision stage" will start to hear about your event. 
Pro tip: Eventbrite customers can put Add-Ons in place that allow people to plan out their entire New Year's Eve experience at once. Add-Ons are "extras" that make the event experience either easier or more exciting. For instance, you could enable attendees to buy parking tickets or pre-purchase food tickets alongside tickets to your event. Read more.
Get as much momentum as you can right away
Despite the data, you should still try to gain as much momentum as you can early on by motivating decisive attendees to commit to New Year's with you. Here are some simple strategies:
Also note that while 39% of Americans wait until the last minute to plan what they're doing this weekend, only 13% wait until the last minute for concert tickets. If your event is music-centric, use that to your advantage in your marketing: "Come rock with us into the New Year!"
Pro tip: Capitalize on those last-minute Christmas givers by enabling Gift Up! on your event page. People can buy gift cards redeemable for your event in Eventbrite.
When the time comes, kick your sales into high gear
Pounce when people are emotionally ready to start thinking about New Year's. About a week before New Year's, amp up your sales efforts. Now is the time for an aggressive marketing approach:
Pro tip: A free tool available to Eventbrite customers, Sell by Text, allows you to send texts to your network. Recipients can make a purchase directly over text. Eventbrite organizers using Sell By Text have ticket sale conversions as high as 82%.
Win over last-minute
New Year's Eve event
ticket buyers
According to research from Eventbrite and OnePoll, a majority (56%) of people make activity decisions last minute. That's especially true for New Year's Eve.
To win over the wafflers, you can appeal to these four areas of human nature:
Ultimately, your goal is to throw a bash your revelers will never forget. And ideally, if you follow the general cadence outlined here, there be plenty of revelers to celebrate with. Good luck, and Happy New Year!
If you haven't started yet, set up your New Year's Eve event on Eventbrite today.