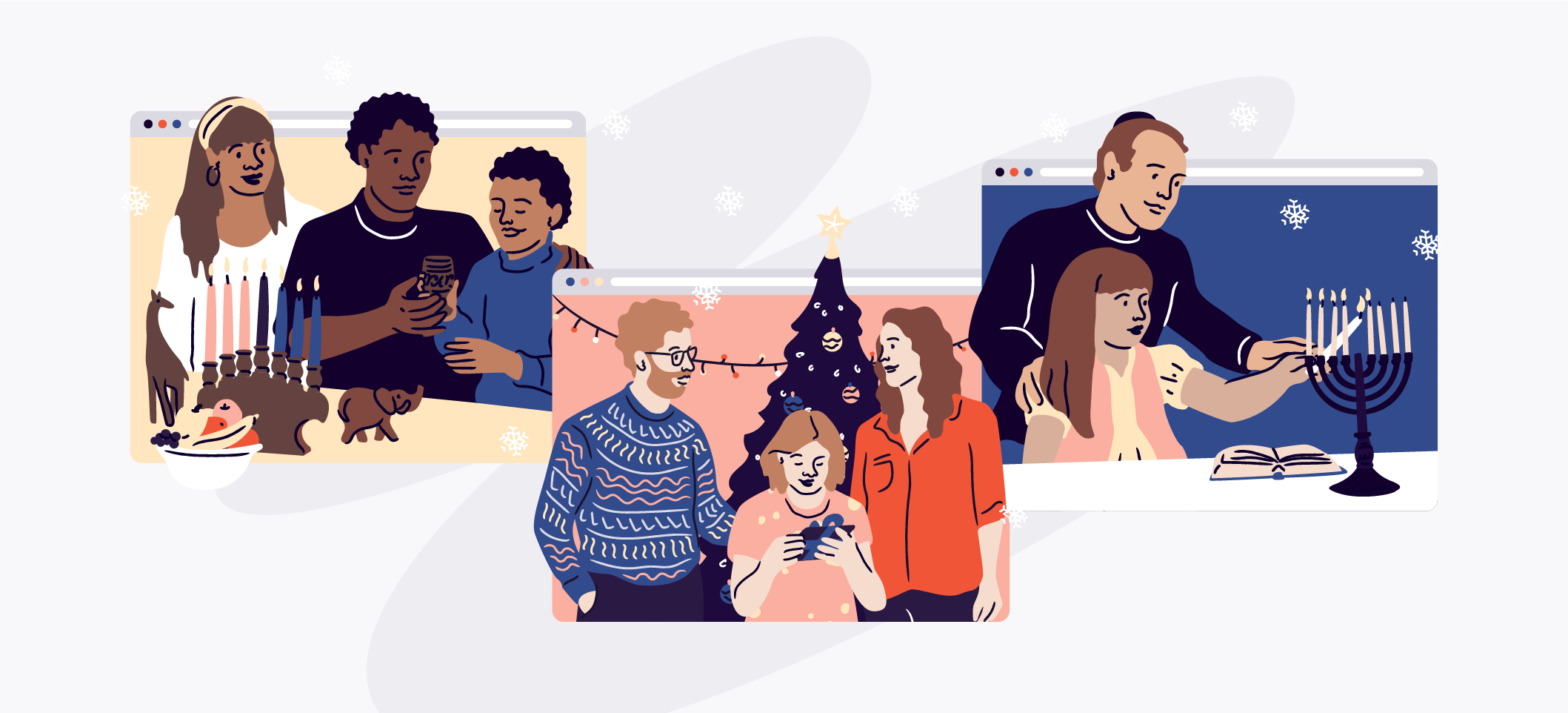 Light-Inspired Holiday Events Give Rudolph a Run for His Money
This year has been anything but normal, and the holiday season is no exception. Although everything feels like it has changed since the 2019 holidays, one thing remains constant: people are hungry for connection. Whether you're able to safely gather in person with your family and friends this holiday season or you're taking the virtual route, there's always a way to keep the spirit alive and find the light on Eventbrite.
This month, we're seeing 32+% more 'lit'* events on Eventbrite compared to this time last year, and the event options are electric. Consumers have flocked to Eventbrite to find safe outdoor light-inspired events like a zoo offering a festival of lights along with the usual zoo animals, a holiday light boat cruise, an outdoor drive-thru light, sound and sensory experience, and a magical drive-through display of over 1,200,000 holiday lights synchronized to festive music.
Already this month, Eventbrite has processed more than 120K paid and free tickets to these 'lit' events. The jolliest part? We found more free tickets have been processed in December this year compared to the same time in 2019. What better way to deck the halls than with a free ticket to a safe event that warms your soul with a little light.  
When we looked across the nation to find the top five most festive states, we found: Illinois tops our list for the state with the most 'lit' events this month, followed by California, Kentucky, Nevada, and Michigan. 
As the year comes to a close and people continue sheltering in place across the country, there is always a way to keep the spirit merry and bright. If you're home for the holidays and need some inspiration, be sure to visit Eventbrite to find an event that lights you up. 
*Events on Eventbrite that include the words: christmas lights; holiday lights; festival of lights; xmas tree lane; christmas tree lane; tree lights; holiday light show; holiday light tour; christmas light tour.