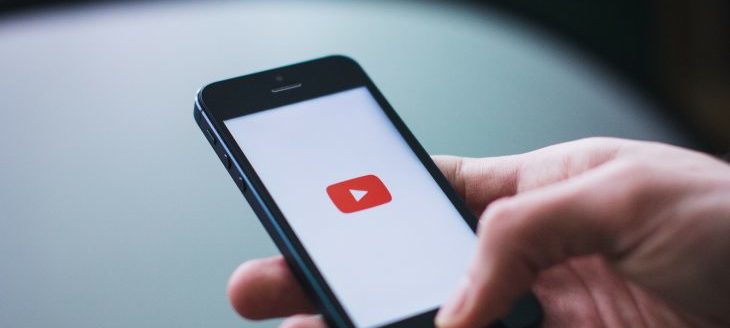 How to Find Your Audience Online
Marketing is absolutely vital to the success of your event. After all, if no one knows about it, you're not going to sell any tickets.
However, marketing budgets — especially for fledgling events — are often small, so it's important that what you do have is working for you. The first step to using your budget strategically is identifying exactly where your target audience can be found.
Here are the best ways to find out where your potential attendees are hanging out online — so you can reach more people with less cash.
Search for them
Chances are, your audience is already engaged online with people and sites that cover their areas of interest. For example, if you're targeting potential attendees for a folk music festival, it makes sense to identify the most popular blogs, websites, and social media profiles followed by fans of the genre.
You can use a tool like Mention to monitor keywords or phrases on blogs, news sites, RSS feeds, forums, and social media. If relevant conversations are found, you will be alerted in real time.
This allows you to do a number of things: You can join the conversation, you can identify the best sites for paid advertising, or you can seek to engage the authors as potential event ambassadors. Mention's 'Influencers Dashboard' helps you find the most influential people talking about your subject matter.
Another free service that can help you find potentially useful conversations online is Google Alerts. You can set up alerts for your industry, your competitors, and for yourself. This lets you know who's already listening to, and sharing, your information so you can develop those relationships further.
You can also run highly specific manual searches to find where people are active around topics related to your event. For example, if you want to search specific forums or question-and-answer sites such as Quora, you can use an 'advanced search operator' in Google.
Advanced search operators are words that can be added to searches to narrow down results. To get results from certain sites or domains, for example, you add 'site:' in front of the domain name. So, a search for conversations about technology events on Quora might look like this: "technology events" site:quora.com
Analyze your existing traffic
Use Google Analytics for your event website to learn from your existing traffic. You'll be able to see where visitors are coming from — be it search engines, social networks, advertising campaigns, or other referral sources.
This will show you where interested visitors are hanging out — so you can focus your marketing efforts on those channels or platforms.
For example, is 30% of your traffic is coming from Facebook? You may want to increase your presence there. Is that banner ad you placed on an industry website failing to drive traffic? Scrap it, and look for your audience elsewhere. Did someone write a blog about your event that caused a spike in visitors? Great — engage with that influencer to attract even more!
Working backwards in this way — finding sources of existing visitors and mining them for new ones – can be a great way to grow your website traffic.
Ask them
If you've run an event before or have an existing mailing list, then you have a valuable data source at your disposal. How did these people come to find you — and what are their online habits? Gleaning this information can help you decide where to concentrate your efforts this time around.
If you have telephone numbers, pick up the phone and call your past attendees. It might be a little old-school, but it works! Explain that it's purely a research call and won't take more than a few minutes of their time. Ask them about their favorite social media platforms, which newspapers or trade magazines they read, and which industry websites they use. Speaking to them in person gives you a real feel for your audience's preferences, the best ways to reach them, and even how they speak.
You can also send out surveys using software like SurveyMonkey. People's inboxes are busy places, so you might need to incentivize them with a prize or giveaway. The giveaway could even be free tickets to your next event, which will help to promote it at the same time.
Another good time to collect this information is during registration for your events. Using Eventbrite's 'custom questions' feature, you can ask everyone signing up for your event how they heard about it. It's likely to be fresh in their minds, so it's a great time to ask and get accurate information.
Track them
If you're selling tickets through Eventbrite, you can use our reporting tools to gather more useful intel — and optimize your marketing.
For example, if you want to localize your marketing, use the geo filter to see where your buyers are coming from. If your event is in Chicago, for example, but you see a large percentage of sign-ups from Boston, it might be worth running a promotion with a local newspaper there. Or you could choose to launch a targeted Facebook ad campaign for people in the Boston ZIP code.
You can also use Eventbrite to create tracking codes to see which sites or partners help you sell most tickets. This tracking functionality works well in conjunction with Google Analytics to help you drill down on the marketing partners and channels that are working best. It also helps you understand where your audience is most active, so you can plan your future activity more strategically.
Don't waste time and money with a scattered marketing approach; use these simple techniques to track down your audience and effectively target them online.
Want more pro tips on marketing your event? Check out "The 10 Best Ways to Promote Your Event Online."