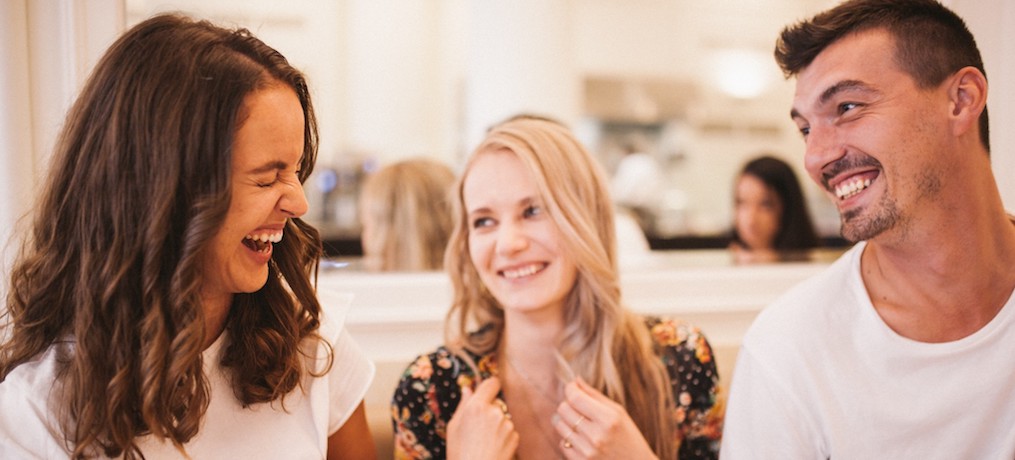 10 GIFs That Perfectly Illustrate Life As an Event Professional
Ah, event planning life. You're either running your event — or your event is running your entire life.
Between last-minute changes and endless to-do lists, things are usually busier than Costco on a Saturday morning. And when you finally do get a break, it's not like your brain really ever turns off.
Needless to say, the job is a stressful one, which is why you deserve a laugh. Grab your coffee, hide your to-do list, and take two minutes to enjoy these GIFs that perfectly explain life in the events industry.
1. Anything can be fixed with duct tape
Thought you might need more than a roll of duct tape to avoid these common festival failures! (Source)
2. A great deal is worth the time to find it
Because who accepts the first quote, be it a venue or an international flight? (Source)
3. Coffee is your lifeblood
So what if your local barista sees you more often than your mom and dad? (Source)
4. The end of an event is just the beginning of the next one
Especially if you want to renew your sponsors and grow your event. (Source)
5. Good event swag can make great last-minute gifts
Resourcefulness is one of the main traits of any successful event creator, right? (Source)
6. Contrary to popular belief, you don't get paid to party
It takes a lot of skill to plan a successful event — and you've got the certifications to prove it. (Source)
7. If there's a time-saving app, you're using it
Whether it's for attendees or yourself, you know event tech is key to improving experiences. (Source)
8.  Despite having a Plan B (and C, D, and E), the unexpected always happens
The longer you're in events, though, the better you are at handling it (especially when you have a checklist to help you stay calm). (Source)
9. You make a terrible attendee
Despite your best intentions, you just can't turn off that event planning brain. (Source)
10. You know how to manage your stress levels
Whether it's yoga, technology-free weekends, or yes, a glass (or two) of wine, you know the real secret to stressing less is being prepared. (Source)
Another great way to decrease your stress? Setting up more efficient workflows. Discover how from the experts at Asana in The Event Organizer's Ultimate Guide to Productivity.