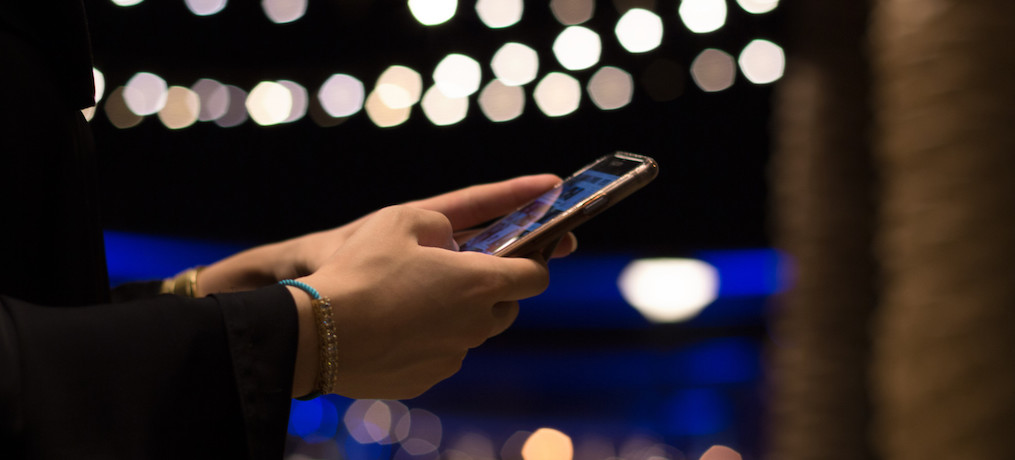 Two Top Events Reveal Their Facebook and Instagram Strategies
People turn to Facebook and Instagram every day to discover local businesses and experiences like your event. But if your presence on those platforms blends in, people will keep scrolling instead of engaging or buying tickets.
To use the platforms to build a powerful connection with your event's local community, you need a strategy as distinctive as your event is. Here's how two top event creators built Instagram and Facebook into key drivers of their business — and how you can do the same.
Lewis Ginter Botanical Garden: Build a following that turns into sales
"When I meet people in the community and tell them where I work, the first thing they say is 'I love your Instagram!" Jonah Holland says. She's been managing the social media accounts for Lewis Ginter Botanical Garden in Richmond, Virginia for ten years.
In that time, Holland has orchestrated a shift in how people engage with the garden's social media presence.
On Facebook,

Holland created a Facebook Event and community group to answer gardening questions and engage followers on a deeper level. Posts were already generating a certain amount of engagement, but the community group gives fans a more intimate way to connect with their favorite local brand.

On Instagram,

Holland's mission is to educate fans about plants. "We use botanical names of plants in our hashtags," she says. "People click on them and see photos of that plant from all over the country."

And on both platforms,

Holland takes advantage of the live video options. With Facebook Live and Instagram Live, she can showcase events at the garden in real time. She also hosts a weekly live broadcast every Thursday on a topic that combines botanical education with promoting that weekend's events.
"Through Instagram and Facebook Events we're able to reach an audience that is engaged and looking for things to do in Richmond," Holland says. Keeping fans' interest alive with a well-managed flow of content on Facebook and Instagram is critical to bringing that audience in for special events as well as year-round attendance.
To translate this buzz to attendance, Holland has relied on Eventbrite's integration so that attendees are able to purchase tickets without ever leaving Facebook. Thanks to Holland's strategy, their recent Garden Soiree event saw 27% of tickets to the event sold directly on Facebook.
Holland used a similar approach for the Garden's first-ever floating lantern event, which reached 300,000 fans on Facebook alone and got 14,000 responses. "We were floored!" says Holland. "It was unprecedented. The first event sold out immediately, so we created a second members-only event. That one sold out within three minutes."
Maker Faire: Make partners part of your social media promotion
Maker Faire showcases the work of creative makers in San Francisco and New York City at annual flagship events, as well as in a growing number of cities.
More than an event brand, Maker Faire is leading a cultural zeitgeist known as "the Maker Movement," where tech enthusiasts, crafters, educators, tinkerers, hobbyists, and more all come together to show their creations. Each one of those makers is a part of Maker Faire's marketing strategy.
"We have a marketing strategy in place with the makers, and provide them with a marketing resource kit and engage them in friendly contest competition for who can sell the most tickets. We use the Eventbrite Affiliate links to help track the results," says Joan Rosenburg, Maker Faire's director of marketing.
She provides each maker with a digital resource kit that includes every link, logo, and asset they need to promote the event to their own social followers. She also supplies them with pre-written posts they can use in a pinch.
"We had one robot maker (of the giant mech racing machine "Prosthesis") at Maker Faire Bay Area. The maker sent us a video of the Prosthesis in advance so we could use it in our social media feeds." Rosenburg says. "He promoted to his own fans that he'd be premiering the operation of Prosthesis for the very first time at our faire."
This maker tagged the Faire and included a link to buy tickets with his posts, boosting the flywheel's natural momentum.
When you approach your event's partners with an ask to share, follow Rosenburg's lead: Give them all the materials they would need for a post, and ask them to use your hashtag and link back to your ticketing or registration page.
Put your strategy into motion with tips from the Facebook and Instagram teams
You can turn Facebook and Instagram into the most impactful part of your marketing strategy. But to do so, you need to understand how event discovery works differently on these channels.
No one knows how event-goers use these platforms better than the teams at Instagram and Facebook. Download Facebook and Instagram Reveal How Users Discover Events for insights straight from their teams, and more examples of how events like yours have already put these learnings into action.