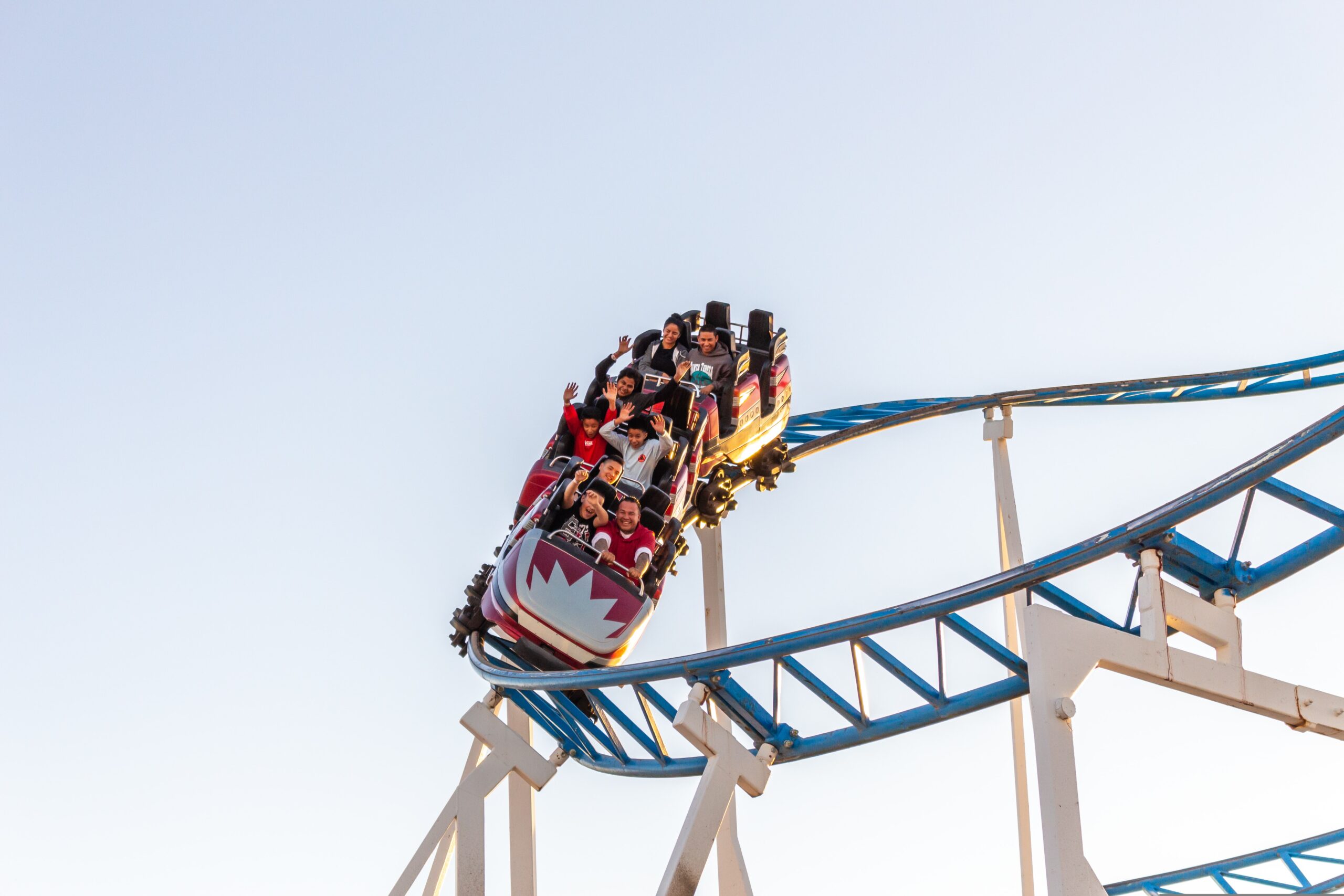 Exciting Event Technology You Can Use to Enrich Your Attraction
While most attractions were closed during the pandemic, many technological advancements were made that have opened up exciting new opportunities for creators to explore. More and more people are using web-based tools as a way to interact and experience the world around them. And now that life is getting back to normal, creators are keen to keep using these digital skills to enjoy more interactive experiences. That's why now's the perfect time for attractions such as museums, fairs, art galleries, and theme parks to invest in event technology that enhances the in-person experience and, in some cases, enables a remote experience.
Providing a more stimulating and participative experience for your guests not only adds to their enjoyment, but it helps you to stay ahead of the competition. Investing in off-site and on-site event technology solutions and keeping up with event technology trends is a smart way for you to meet visitors' expectations and to future-proof your business. 
What is the importance of technology in events?
Whether you're running a museum, a zoo, an amusement park, or a pop-up, using the best event technology brings real benefits to your operation. For example, using online registration and ticketing software makes it easier for your guests to book and pay for their visit — and for you to collect valuable information. Plus, when it comes to marketing and boosting visitor numbers, tools such as email software, website builders, and social media platforms are a great way to raise the profile of your attraction and access a wider customer base. 
Nowadays, people expect a seamless digital process before, during, and after their visit. Ultimately, using the top tech tools not only make great business sense, but it can help you provide a personalised and convenient end-to-end experience for your guests. Here are the key event technologies that you should know about. 
On-site event technology
Virtual reality
Virtual reality (VR) has the ability to transport your visitors to an alternative world. In a computer-generated environment that appears to be real, VR replaces what users can see. Using specialist technology such as virtual headsets, helmets, and control sets, your guests are totally immersed in their new surroundings. Now that people have become more tech-savvy, they're increasingly expecting a personalized experience. Providing access to VR tech enables you to add a new dimension to your attraction and offers your visitors a more unique adventure. 
Augmented reality
Whereas VR operates in a simulated world, augmented reality (AR) offers an enhanced, real-time experience by adding to what people can already see. The beauty of AR is that it doesn't need expensive or complicated hardware. This makes it easy for you to implement and for your visitors to use via their mobile phones or your on-site equipment. Augmented reality lets you superimpose virtual elements — such as images, graphics, sounds, or information — onto a physical environment using a camera. It's a perfect way to boost what your attraction already has to offer. You can also use AR to give your guests a virtual tour or to help them find their way around your attraction.
Apps
Mobile apps are an easy and cost-effective way to give your visitors information and to add to their experience. They enable you to better connect with your guests, too. And by using the app and sharing their visit with family and friends, your guests can offer you valuable indirect marketing. Using a multilingual app enables visitors to access information in their own language, and for visitors who want to take their time rather than feeling rushed, apps let them enjoy your attraction at their own pace. In addition, apps can provide you with valuable data that can inform your business decisions.
Payments
Payment technology has developed rapidly over the years, offering cashless, contactless ways for your guests to access your attraction. It's likely that your attraction has several purchase points, including parking, admissions, refreshments, and gift shops. Instead of using their credit cards, many customers want to pay using apps or QR codes via their mobile phones or radio-frequency identification (RFID) wristbands. In a world where cash is disappearing, attractions need to adapt to using electronic payment systems that work seamlessly across all sales points. Keeping pace with the digital payment landscape makes your attraction more user-friendly and easier to run.
Off-site event technology
Ticketing
To sell tickets online, the whole process needs to be as simple and as fast as possible — and you need to reach people wherever they're browsing. That could be on social media, on ticket-selling sites, or on your website. Using event technology, you can give ticket-buyers information about your attraction and coordinate with other ticket-selling platforms. It also makes tracking ticket sales, gathering data, and accessing real-time reports much more efficient. Why not offer your guests various ticketing options? Limited free or incentivized tickets can help generate a buzz around your attraction. Pre-paid add-ons such as VIP extras, merchandise, parking, or drinks tickets can help maximize revenue from ticket sales.
Virtual and hybrid
As well as your in-person visitors, some people may still need or choose to enjoy your attraction virtually. Incorporating hybrid elements at your attraction extends your reach and makes your offer more inclusive. The vital part here is getting the tech right so that your virtual guests can enjoy their experience and not be distracted by technological glitches or poor visuals. Your virtual guests want a process that is easy to navigate and lets them interact effortlessly. Factors such as good lighting, clear sound systems, and opportunities to engage with other attendees all contribute to an exciting hybrid experience.
Event technology for planning, marketing, and managing attractions
Data gathering
Your attraction is a rich source of data, and using technology to gather and analyze that data is a great way for you to see what's popular and what's not. Information on foot traffic, ticket sales, on-site purchases, or the number of email subscribers gives you a better understanding of who's visiting your attraction and where improvements could be made. Technology enables you to monitor progress and growth faster and more accurately, and it's particularly useful when working with sponsors or business partners.
Eventbrite Boost
Eventbrite Boost is a marketing platform built specifically for events and attractions. It gives you access to time-saving email marketing — you can send up to 6,000 emails per day — and provides social media tools that use Eventbrite's extensive database. The result is that with targeted ads and promotions, you can reach more visitors in less time and choose the marketing tools you need as your business grows. Using feedback and reports on your attraction's performance, you can make better use of your resources and target marketing at the people who are most likely to be inspired to visit.
Use tech to make the most of your event
Using event technology is a great way to give your visitors the best experience. Plus, it gives you the edge over the competition and helps you to sell more tickets. Check out Eventbrite Boost and learn more about how we can help you enrich your attraction.