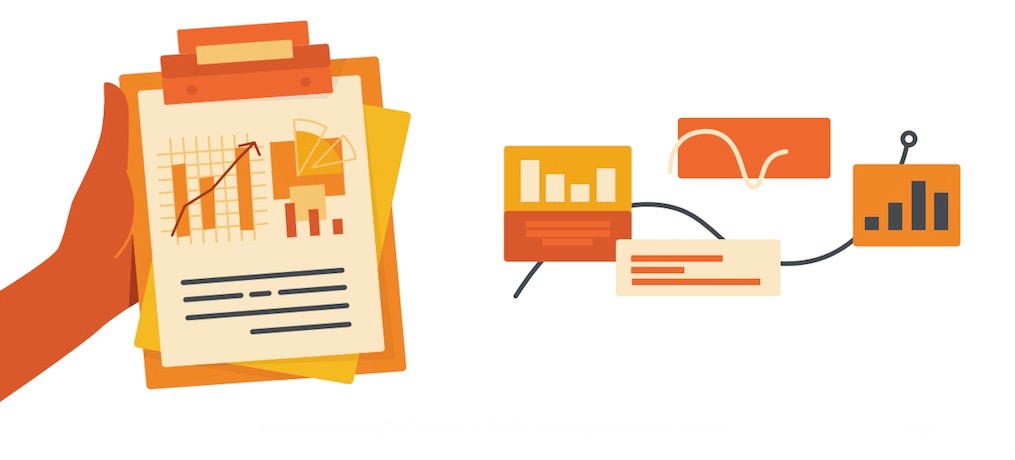 How a CRM Can Help You Scale for Bigger and Bigger Events
This is a guest post by Anthony Francis, the Business Development Manager at Radario.
Are increasingly complex attendee-tracking spreadsheets the bane of your job?
As your event grows, keeping track of attendee data becomes more complicated. Those homegrown spreadsheets you've been using to track your attendees don't do the trick anymore. They become unwieldy to manage, difficult to share, and equally challenging to extract insight from.
One of the most effective tools that creators of large events use for attendee organization and insight? Customer Relationship Management (CRM) software. CRMs give you insight into your customers with charts, graphs, and highlights that are far easier to use than stodgy old spreadsheets.
CRMs are so standard in business practice that hundreds exist. Some are more general, like Salesforce, and some more niche, built to serve specific industries. Radario, for instance, was built specifically for event creators and works in tandem with Eventbrite data. By tapping into your existing ticketing data, you can better target and engage potential ticket buyers.
Here are four ways that event-specific CRMs can help event creators scale up their marketing efforts.
1. Get a holistic view of your event performance
CRMs present a visual, simplified alternative to clunky spreadsheets like Excel — a format that's widely used by beginners but actually very unwieldy to operate. An events CRM is a simpler and more efficient way to analyze your event data and segment your customers for targeted, personalized communication.
For example, with Radario layered over your Eventbrite data, you can compare the performance of a series of events, see how many tickets sold for each, and how many people attended multiple events.
Put it in action: Using your CRM, you can understand three types of information at a glance:
Sales — See how your ticket sales compare at multiple events, as well as overall revenue stats.
Buyers — See who's new, who's coming back, who's spending the most.
Campaigns — Some CRMs (including Radario) also include email marketing data so you can see metrics about your campaigns.
2. Meet the people behind the ticket orders
A bird's-eye view of data can be very helpful. But, for tactical insights, sometimes you need to see granular data.
CRMs typically allow you to segment your customers into categories. For instance, with Radario, customers are automatically organized into "returning attendees" versus "new attendees." You can dive deeper to answer specific questions, like:
How many times they've purchased a ticket to one of your events
How long their email address has been in your system
How much they paid for tickets, on average
With this detailed insight, you can put what you learn into action in order to grow your audience and nurture relationships with attendees.
Put it in action: Yes, you probably already have a list of email addresses somewhere — possibly in your spreadsheet. But with a CRM, your email list is automatically segregated into your attendee types. And it's kept up to date, so you don't have to manually cut and paste new addresses every time you go to send an email.
This makes it easy to send highly targeted messages. For instance, if you have a group of loyal customers who have not yet purchased tickets to your looming event, craft an email reminding them that it's almost sold out (and P.S., they're your favorites). And if a subset of your repeat customers misses an event, you can send them a recap of what happened, to continue to nurture the relationship.
3. Get a holistic picture of who your attendees are
The best CRMs will match your attendee data with open-source internet data. For instance, public social data can populate your attendee records with social media accounts and email addresses. Once this data is linked, you have the specific information you need to run tactical marketing campaigns.
Put it in action: By integrating public Facebook data with your purchase data, you can create highly targeted Facebook campaigns. Because the CRM has already used data to segment your audience into relevant target buckets, you can then import only your most loyal and valuable attendees to your Facebook campaigns. Then, run "look-alike" campaigns to target audiences look like your most valuable customers.
As your event grows, the shift to "CRM life" will help you keep your attendees organized, sure. But the bigger picture is an ability to easily segment, analyze, and utilize information about your attendees and revenue.
Learn more about how you can use Radario with Eventbrite here. And for more about how to scale your event and take advantage of the trends dominating events today, download The Future of Event Spending: the Event Executive's 5-Year Plan.