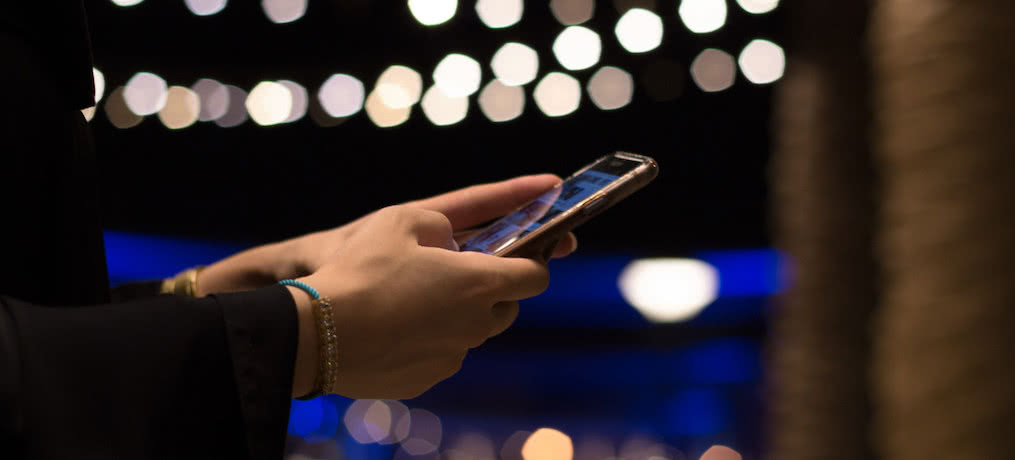 The Best Events Apps to Make Planning and Management a Breeze
Event apps are no longer just a nice-to-have for in-person and virtual events. Tech-savvy attendees expect them, while sponsors and partners love the granular data they get from them. Plus, as COVID-19 calls for more online events, the need for an engaging and informative event planning app becomes even more essential if you want to stay connected.
When integrated seamlessly with your events, an event organizer app can help you deliver a personalized experience at scale. But with so many apps out there all boasting similar features, how do you choose the right one?
Ultimately, it's about ease of use and which apps show consistent engagement at similar events to yours. Here's a list of the best mobile event apps, broken down by event type.
The best mobile event apps for conferences
Conferences boil down to two essentials for attendees: speakers and networking. The right conference app makes it simple for conference-goers to bookmark sessions, read about speakers, and participate in discussions online, whether they're attending the conference in person or virtually.
The more opportunities for natural networking you can provide, the better. And the easier it is for attendees to navigate your speaker lineup and tailor their experience to their needs, the more likely they'll be to recommend your event to a friend.
Wow attendees from the start with a custom event management app that showcases your unique brand. You can share event information with attendees through your event app by publishing real-time updates to your entire community or sending targeted notifications to specific attendee types. Plus, you can use this app to keep attendees updated on how you're adapting and responding to COVID-19.
Drive active participation during your event through forums, live polls, and gamification within your event organizer app, allowing attendees to connect during virtual events. Exhibitors and sponsors can maximize their ROI by capturing attendee information on the spot.
Who uses it: Unrig Summit, BUMA Music, Esri Australia, and more
Pathable helps you connect your attendees before, during, and after your event. The app offers features like community forums, private meeting scheduling, personalized agendas, exhibitor listings, and attendee profiles. You'll also find trade show floor maps, a useful tool once in-person events resume.
Who uses it: Yahoo!, SAP, Microsoft, TechCrunch, LinkShare, Social Capital Markets, and more.
Built with ease of use and design in mind, Guidebook lets you create event apps through a simple drag-and-drop interface. This event app software has all the same bells and whistles as the other guys, but it's a bit more straightforward and intuitive for builders and users alike.
Who uses it: Amazon, YouTube, Coca-Cola, ADP, Johnson & Johnson, Verizon, Google, and more.
The best event apps for networking and B2B events
Business events are all about networking — in fact, one of the biggest reasons attendees go to these kinds of events is to make connections. An event planning app that can help you facilitate networking before, during, and after your conference is key.
Many apps offer social media integration as well as mini social networks, in addition to other features that foster networking. Knowing what will most likely spur conversations (whether in person or online) can help guide your choice.
Offering simple, do-it-yourself tools, Attendify allows you to create a private social network unique to your event with features like a social timeline, photo sharing, messaging, likes, comments, and personal profiles.
Who uses it: Autodesk, Google, The Washington Post, PepsiCo, Subaru, Harvard University, Sephora, American Airlines, and more.
An app built with Whova enables attendees to plan their experience around a focus of their choice, so they can participate in the right panels and sessions. A mobile agenda and attendee bios (with social media links) make networking a breeze for professionals.
Who's using it: TEDxAmericasFinestCity, EmTech, Spring North East Expo, and more.
The best event apps for festivals and consumer events
Attendees and fans of consumer events and festivals enjoy personalized experiences. One way to ensure you deliver that unique experience at your own event is by offering an app that allows people to customize their schedules.
For example, you can use an event app that offers a calendar integration and the ability to send push notifications when a performer they're interested in is about to go on stage. Event software that allows attendees to create their own lineup, drop pins on your map to bookmark important locations, and check lineup times can upgrade the whole experience. The best event planning apps can even alert attendees when a livestream of a performance or a virtual Q&A session is about to begin so they don't miss a thing.
Boasting an a-la-carte menu of features including schedule sharing, festival map GPS localization, beacon usage, and offline data availability, FestApp is great for food, music, and other community-focused events. This event app is a smart choice for in-person events in particular.
Who uses it: Governors Ball, Coachella, Bonnaroo, Ultra, Electric Daisy Carnival, Boston Calling, Outside Lands, and more.
A feature-rich app with full-screen commercials and branded placements opportunities, Eventbase can help you meet both your and your sponsors' goals. Engage in-person and digital attendees with a networking feature that allows guests to connect and elevates their digital fan experience.
Who uses it: SxSW, Sundance Film Festival, Montana Folk Festival, SAP, Adobe, Comic-Con, and more.
Integrating your event app with the whole experience
A free event app is just one element of upgrading your event experience. Learn how to level up every element of your event in How to Craft the Ultimate Event Experience.