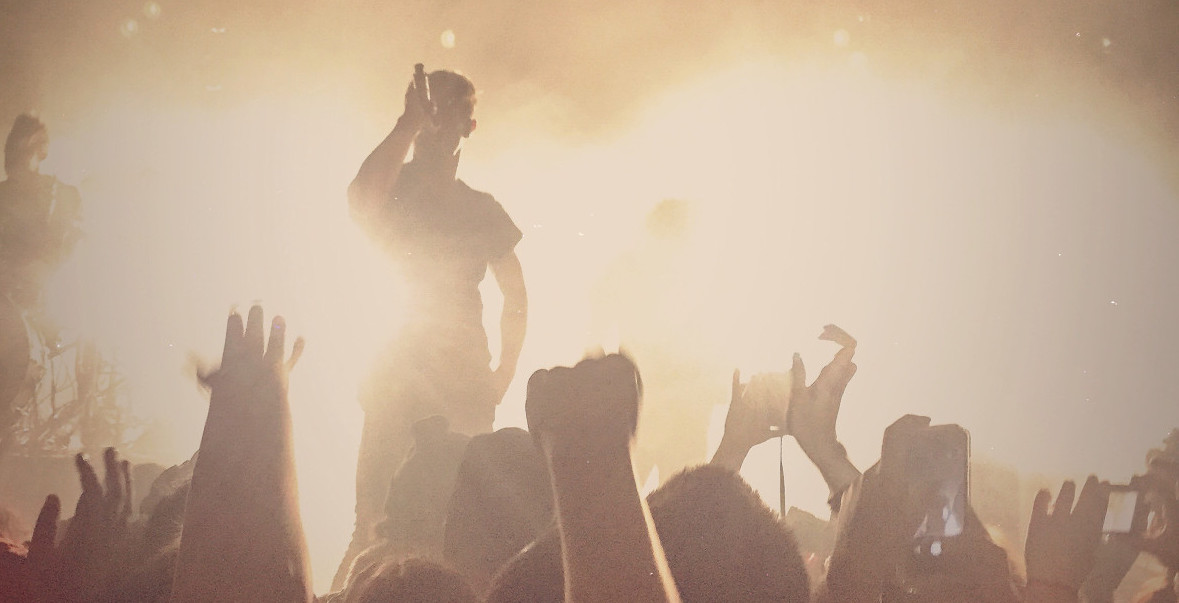 3 Ways PianoFight Mastered Their Data with Eventbrite's API
Live music venues rely on data to keep tabs on their business. You've got a range of costs, from booking bands to stocking the bar, so staying in the black requires a mix of ticketing and POS (point of sale) system data. And to run your room effectively, team members (from the bar manager to the director of marketing) need the numbers — fast.
But with so much data, and so many complicated reports, what do your numbers really mean? PianoFight, a San Francisco music and performing arts venue, is familiar with this challenge.
PianoFight relies on their ticketing, POS system, and Google Analytics data to run their business. But requiring each team member to dive into each of these data sources wasn't practical.
Duncan Wold, the Head of Digital Marketing at PianoFight, came from an engineering background — so when he saw an inefficiency in his venue, he built a program that used Eventbrite's API to solve it. In the process, he discovered tips that any venue (regardless of their engineering chops) can use.
The result? Three incredibly useful and creative programs that save his team time and money. Here are three of his strategies you can steal to use data and the open Eventbrite API (which empowers you to access and link programs with your ticketing back end) to benefit your business.
1. Cutting costs at the bar with a heat map of ticket sales
The first step for Duncan was making ticketing data easily accessible to the bar and restaurant staff. For these teams, logging into the ticketing system for data wasn't a daily habit. But the team noticed a correlation between ticket sales and restaurant demand, and realized making ticketing data easily accessible had the potential to save their business serious bank.
"We have dollar goals for the bar each night and week to keep things running smoothly," Duncan says. "We cross-reference when we do and don't hit those goals with what was booked that week, and what attendance was like. You can see the impact of a successful late night show, and how much additional income a successful 9:30 or 10:30 show can drive. We learned to open later night slots on Wednesday nights, which has had a positive effect."
Duncan decided to build what he calls "The Ticket Wizard," a straightforward app that uses the Eventbrite API to generate a heat map of the month's ticket sales. That way, restaurant staff who don't have access to or don't use their ticketing system can see at a glance how busy they'll be.
Most importantly, the restaurant and bar manager can use the heat map to staff and stock their bar. A simple red, yellow, or green shade on the heat map has saved the team money on wasted food and bored bartenders.
"With our limited schedules and resources, having these tools made us more accountable in stocking and staffing the restaurant," Duncan said. "It's made us able to produce bigger events and manage more shows and artists. Because we have this aggregate data, it's doubled what we're able to achieve with the time we have."
2. Saving time on reconciliations with performers
With 30+ shows a week, PianoFight was working with a lot of performers — and that meant a lot of settlement reports. After Duncan realized how long this was taking his team each week, he decided to build "The Reconciliation Wizard."
The app pulls in PianoFight's show and financial data and filters it by date range, online vs. at-the-door sales, total tickets sold, and the number of comped tickets. It then brings in the cost of rent, technicians, mic costs, and the specific profit share agreement for that show. As if that wasn't enough, the app can even store custom reconciliation variables, for deeper insights into gross and net revenue.
The result? Reconciliation reports that take less than half the time they used to — which means performers get their money faster.
3. Promoting shows on social media — automatically
The last app Duncan built using Eventbrite's API is the Twitter Bot. The app uses Eventbrite's backend to monitor sales across all their shows and identify which will most likely sell out soon. Once the bot finds shows that are selling out fast, it tweets from a designated PianoFight Twitter handle (@PFHotcakes) to let fans know to buy tickets soon.
This simple project that Duncan did in his free time has given fans a way to stay up-to-date with the venue — and never miss a favorite performer again.
Want to find out how you can take control of your venue's data? Read advice from Duncan and three other live music pros in this guide to using your data to stay in the black.