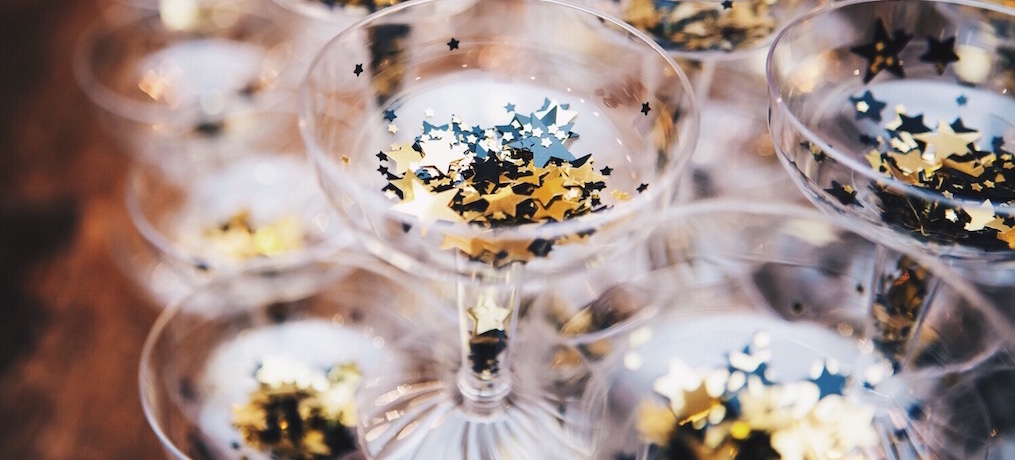 How to Create Event Themes That Attendees Love
In a saturated market, creating a unique event for attendees is difficult. It's no longer enough to book the best bands or provide a great speaker line up — your discerning audience wants a personalized experience that's memorable and engaging.
One way to make your event stand out is by choosing a creative event theme. For better or for worse, your theme sets the tone for your whole event and directs many of your planning decisions. Get it right and your event will feel like a breath of fresh air.
Here's how to create an event theme attendees will flock to.
What are the qualities of unique event themes?
A unique event theme doesn't necessarily have to be something never done before. The key to differentiating your event theme is by making it either so pleasantly surprising (through an unexpected juxtaposition) or so authentic to your brand, that it feels new.
Themed event races and obstacle challenges have managed to do this quite successfully. These beloved events have a supportive and loyal fan base that returns to them year after year, thanks in part to a clear identity and purpose.
The same can be true for your event. Before sitting down to brainstorm ideas, it's important to review your goals and clarify your audience's needs.
How to brainstorm event themes
Once you've solidified the who, what, and why of your event, you can begin to brainstorm event theme ideas. While there are many different approaches to brainstorming out there (mind maps, vision boards, and more), there's pretty much only two options on who's involved: solo or collaborative.
With other people:

Working with your team to brainstorm event theme ideas can be an exhilarating process. But be sure to put some parameters in place to make the most of your time and find a good environment (free of negativity) to foster creativity.

Online:

If you're going to start online, that most likely means you're setting out solo (at least to begin with). Check out these

corporate event themes

or

100 unique fundraising event ideas

for inspiration to select your event theme. And don't forget your

tech tools

— use Pinterest or Canva to track theme ideas you love.
How to pick the right venue for your event theme
Your venue complements your theme and should be an extension of it, when possible. So before you start your search, you need to answer a simple question: is your event traditional or unusual?
If the answer is traditional, your event is better suited to or would be better accommodated by a hotel ballroom, convention center, or exhibition hall. These tried-and-true venues are familiar and adaptable to any event theme you use.
But if your theme calls for something a little different, don't be afraid to explore unconventional venues like airport hangars or even parking lots. In fact, multiple, nontraditional spaces can help you provide an unforgettable experience by surprising attendees with an unusual setting.
What's next?
After you pick your unique event theme, it's time to build the rest of the event. Check out this guide to learn How to Craft the Ultimate Event Experience.