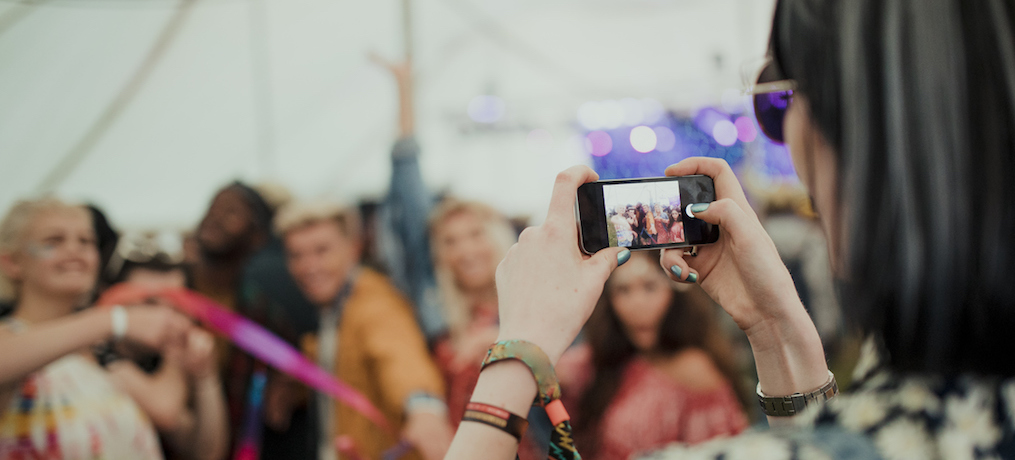 How to Get Event Sponsors Your Attendees Will Actually Love
Sponsors aren't just a smart way to pad your budget — they can be a major draw for your fans. In fact, they can actually be the deciding factor for attendees on whether they click "Buy" — or if they pass you by.
That's a lot of pressure. In fact, nine out of ten event creators say finding the right sponsors is one of their top challenges.
To zero in on the sponsors your attendees will love — and then secure them — follow these five steps.
1. Identify your audience
To win sponsors that resonate with your audience, you need to get to know your attendees — including things like interests, key behaviors, and spending habits.
There are several places to start mining this information:
Your event ticketing platform

— Depending on what type of information you require when attendees register, you already have

a built-in database of demographics

from ticket sales alone.

Google Analytics

— Who's visiting your website?

Google Analytics

will tell you where they live, what sites they visited before yours, and where they land on your site.

Social media

— If you advertise on Twitter, Facebook, or Instagram, you have access to a treasure trove of data. Facebook's "Audience Insights," for example, can tell you what pages your target audiences has "liked," and how they're spending their money online.
Looking at these various sources of data, you might learn that:
More than half of your target audience "likes" Target's Facebook page — maybe Target (or one of their competitors) would be a smart sponsor.

Your followers tend to like winery pages — a wine shop would be a good fit.

70% of those who clicked on your ad live within a single metropolitan area — if you want a local sponsor, you should zero in on a sponsor from that area.
2. Find brand categories that align with your fans
Make a list of the broad types of companies that align with the expressed interests of your fans.
For example, if the majority of your attendees are interested in backpacking, you should include outdoor retail stores as potential sponsors. If your attendees are interested in luxury travel, spas and resorts should be on the table. Or if your audience is interested in local art, local art galleries and art supply stores will be good options.
3. Identify specific brands
Now, get specific. Start a list of brands you'd like to approach.
You might know that you want to woo craft beer companies, for instance — but which ones? According to the Brewer's Association, there are 6,276 craft brewers in the US.
One way to filter is by browsing social media to determine which of these craft brewers would be resonate with your attendees. What brands are trending?
This is just the beginning of your research, though.
4. Dial deep into specific brands
Today, event sponsors aren't just sending a check in exchange for a banner above your stage. They want to know specifically how you're going to benefit their brand.
Learn everything you can about these brands. Find out if they typically sponsor events, and which ones — and exactly how. Then set up Google alerts, pore over their website content, and follow them on social media.
If the brand is dazzling sponsor in terms of popularity, reach, and fit, it's time to show your value.
5. Make contact
You're ready to make first contact. Who do you call? This is where networking comes into play, both in person and online. Strike up a conversation with any decent contact you have at the company and see if you can get the name of a sponsorship decision-maker.
If you don't have a contact, go the LinkedIn route, or "cold contact" via email or social media. Getting to the right person is sometimes a long game. Don't give up.
In your conversation with contacts at the brand, always remember that sponsorship is a symbiotic relationship — emphasis on the word relationship.
Bring your value proposition to the table, and then listen for theirs. The more work you put into your sponsorship relationships up front, the higher the reward for everyone — you, your sponsors, and your fans.
Locking in your sponsors
For more advanced information about how to get into the heads of sponsors — and create relationships that are long lasting and mutually beneficial — check out How to Win Sponsors for Your Event (And Bring Them Back Every Year).