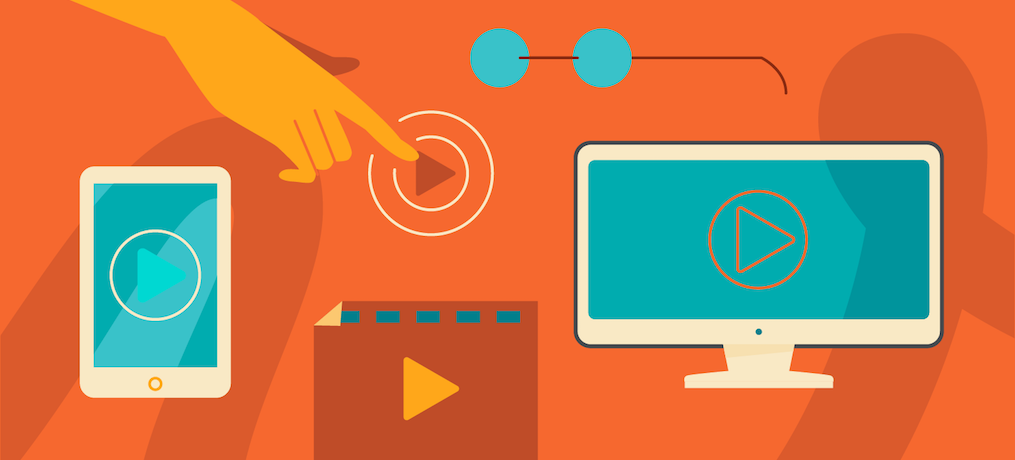 How Event Promotion Will Change in 2019 (& How Not to Fall Behind)
Technology is at the heart of so many event marketing techniques today, and best practices change as swiftly as tech tools are introduced. On social media, digital advertising, event websites, email marketing, and all across the web, event creators have to stay nimble if they don't want to fall behind the competition.
To stay ahead of next year's event promotion trends, we turned to the instructors of Eventbrite's Event Marketing Course and Certification. These industry experts have a front-row seat to how event marketing is evolving, and how you can take advantage to maximize your event promotion in 2019.
Three new social media tactics will prevail
"Social media is vital to event marketing. But it's also becoming harder to make your content reach event-goers' feeds thanks to platform algorithm changes." — Christy Huggins, the social media instructor for Eventbrite's Event Marketing Course
Up to a quarter of traffic to Eventbrite's ticketing and registration pages comes from social channels. Social is a powerful touch point — and an incredibly competitive landscape.
Three of the biggest trends to expect next year are:
Instagram stories:

Over 200 million people already use Instagram Stories

each month. The company recently introduced "Story Highlights" on profile pages. Now, individuals and brands can keep favorite stories pinned to their profiles. Stories are now prominent in feeds. And businesses can convert their most engaging stories into paid ads.

Influencer marketing:

Over

90% of marketers

who already use influencer marketing consider it successful. But it's hard to do

influencer marketing

right

without tech supporting you. Apps such as

SocialRank

,

Scrunch

,

SocialLadder

, and Pollen

can help you refine your influencer strategies.

Messaging apps:

Real-time online chat apps such as WhatsApp or Facebook Messenger are used by 2.5 billion people around the world. Brands are just starting to tap into the selling potential of these chat platforms using

chatbots

. Expect to see more event marketing via chat in 2019.
Heading into 2019, event creators will need to get creative to stand out on social. Taking advantage of newer tools to increase reach is step number one.
The optimization of paid ads will be automated
"If you're not frequently measuring and improving your ads, your spend could go to waste." — Linda Chen, the paid advertising instructor for Eventbrite's Event Marketing Course
Event organizers spend a lot of money on ads — 70% spend between $1,000 and $10,000 on paid advertising each year. Yet, three-quarters of these event creators don't bother with A/B testing their ads.
This is going to shift in 2019, as new technologies that automate the testing and optimization of paid ads become mainstream. Apps like ToneDen make it easy to create and refine ads on Facebook and Instagram in order to get the most from your ad spend. Integrations between advertising apps and ticketing platforms (for instance, ToneDen and Eventbrite) will automate your data collection as well.
Event-goers will abandon websites that aren't built for phones
"Did you know that extra steps in the checkout process cause 10% of event-goers to abandon their purchase? Or that a required login causes nearly a quarter of shoppers not to buy?" — Tamara Mendelsohn, the website conversion instructor for Eventbrite's Event Marketing Course
Your website is where the magic happens. All of the efforts you've put into promoting your event pay off when people land on your site and buy tickets. But research reveals that if people have to work too hard to buy tickets, they'll bounce.
Studies have shown a 160% increase in purchase completion when website payments are mobile-optimized. And mobile users are more likely to convert in the first place. Streamlined mobile purchasing processes will become ubiquitous on event websites in 2019.
Websites won't be the end of the line for every single ticket purchase, either. With more discovery and distribution models, plenty of ticket buyers won't ever visit your site at all…
Event discovery — and purchases — will go beyond your website
"Discovery frequently starts on Google, but event-goers aren't only turning to search engines on their hunt for things to do." — Brendon Baker, the event discovery instructor for Eventbrite's Event Marketing Course
People are already on the web looking for things to do. That's an important audience for you, and the reason you've probably spent considerable effort on search engine optimization (SEO).
But today, your audience is looking beyond your website or even Google for events. Discovery sites and services like Facebook Events, Eventful, Goldstar, Spotify, Bandsintown, and Songkick serve users events based on their location and interests. Increasingly, people turn to them to find out what's going on.
And thanks to new distribution technologies, event-goers can actually buy tickets right from those sites without having to navigate to your event's website. Native checkout is changing the model for event brands. Already, events selling tickets directly on Facebook are driving twice as many sign-ups and sales than those redirecting to a ticketing page.
Targeted email marketing will be a basic skill
"When an email is done right, it can be a powerful and effective tool for getting the word out about your event. That said, it's also one of the easiest to get wrong." — Sheena Sharma, the email marketing instructor for Eventbrite's Event Marketing Course
At the end of the day, good old-fashioned email is still one of the most powerful event marketing platforms out there. Event-related emails have open rates and click-through rates between 25-40% — well above marketing email standards.
So email is not dead, but the spray-and-pray approach to email marketing is. A recent study found that marketers can improve revenue by 781% simply by sending more targeted emails. Depending on your audience and the type of event you're promoting, you might target by geography, interests, demographics, or past purchasing behaviors.
Email marketing platforms like MailChimp and Emma are building increasingly sophisticated and user-friendly targeting tools into their applications. For Eventbrite customers, integrations with those tools make them even easier to use.
Stay ahead of the trends
As 2019 approaches, event creators focused on these cutting-edge best practices will have an advantage over those still stuck in the old ways of doing things. For more insight from these experts on how you can build a promotion strategy to sell out your events in 2019, take our on-demand Event Marketing Course and Certification.