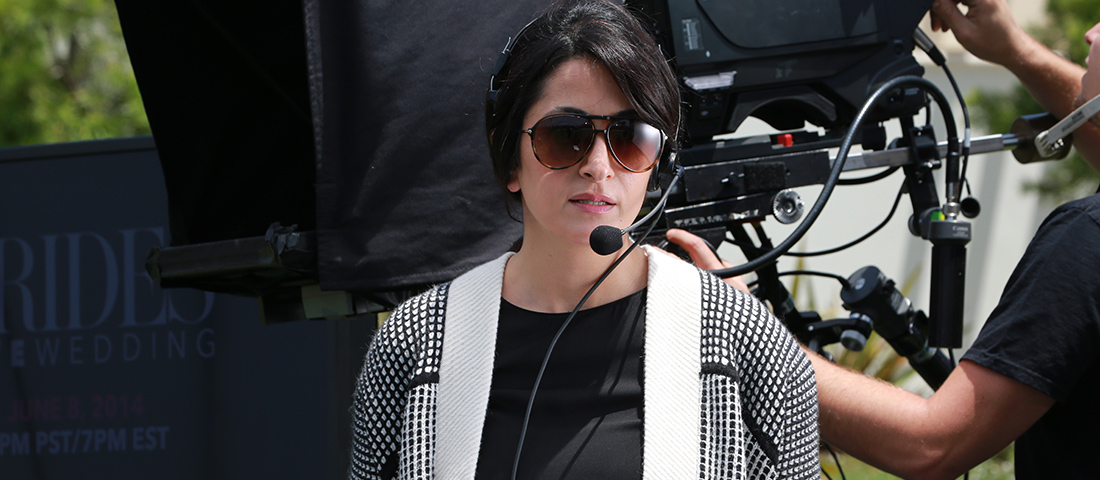 Event Planning + Livestreaming: Best Practices From the Experts
Live events – there's nothing like them. They're expensive, stressful, and must be carefully planned down to the last detail. But the tradeoff for a great event is monumental: brand lift, customer affinity, and hopefully, ROI.
If your organization is just getting started with live events, the planning process can be overwhelming. Even a seasoned event marketer can feel in over their head when you add live video to the mix. But without live video, your event only exists within the walls of your venue. Without any video, your live event doesn't have much of a shelf life.
We interviewed three event marketers to create a primer on what you need to livestream and produce a successful event that drives ROI. Whether your event is for 200 people or 2000, these insights will help you create a professional, livestreamed event.
Planning Your Event
Melissa Blazejewski, Jasmine Cortez, and Marisa Laureni have all produced large-scale enterprise events, and we asked them to share some of their tips and best practices for a successful marketing event.
Q. What do you think is the biggest misconception when it comes to event planning? What is often overlooked?
Melissa Blazejewski, B2B Event Marketing Manager at NewsCred: Event planners spend a great deal planning for the execution but sometimes overlook planning for what comes after. You should spend just as much time planning for the live event as you should the post event follow-up if you really want to connect with those new leads or contacts.
Jasmine Cortez, Field Marketing Manager at Sailthru: The biggest element that's overlooked is remembering to think of the event from your attendee's perspective. I always recommend that a planner walks through the entire event flow from an attendee perspective. If your attendee isn't happy with the event, regardless of what your goals are, they will leave with a bad impression of the brand.
Marisa Laureni, Owner and Director of Romela Events: Some clients think that if you've planned one event, you know it all. I think experience is exceptionally important in event planning. I've been doing it for about 10 years and I still learn something new every time. Another thing people forget is how expensive events can be overall — the two most expensive components are the Audio/Video components and the catering. You should pay top dollar for any A/V equipment and labor you bring in unless you know the in-house system is good.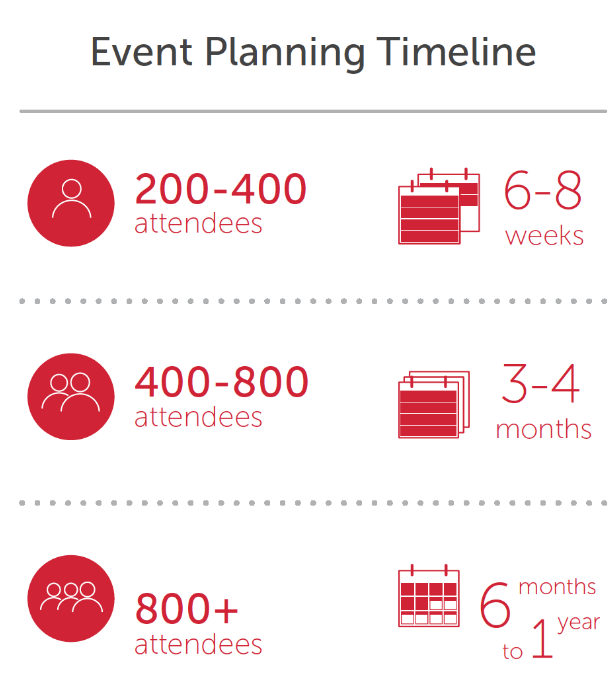 What is your budget for video and how do you use video content around your event?
Melissa: We only use video for our largest hosted event which happens to be a single, annual conference. Our budget is approximately $20K. We encourage speakers to use video in their presentations and we Livestream our content for remote attendees who can't join. The video produced from the livestream plays a key part in our content marketing strategy and post event follow-up. These videos are resources that our team continuously leverages for educational and promotional purposes.
Jasmine: I use video content for post event follow up and to share with people who weren't able to attend. We'll record speaker sessions and B-roll and loop this into a sizzle reel that can be used to entice attendees to register for the organization's next event. The video content will be repurposed in blog posts, post event emails, social, etc.
Marisa: If you decide to film something make sure not to skimp on it. You only have one chance to capture a live event and if you miss it because of bad equipment or untrained staff (or worse, trying to make one technician do too many things), then something will go wrong. Video for a conference can serve to promote the event next year. There's an argument that livestreaming will cannibalize your attendance, but I don't believe that. I think people go to a conference, yes to hear good speakers, but just as important are the people they meet — a new lead or business partner is a good reason for going.
What advice would you give to a marketing team planning their first big event?
Melissa: I would say start early. Work backwards from your event date, set milestones, and benchmark a timeline. Once you determine the "start planning date" add even more time! You can never have enough of it! Determine the location, format, number of attendees, etc. and work from there.
Jasmine: In a B2B role, be sure that you are extremely aligned with your sales team and involve them in the process from start to finish. Make sure that you have a solid pre- and post-event engagement plan, way before the event occurs.
Marisa: For the love of all that is holy, make sure you hire someone that has a lot of experience planning a big event. If you have A/V and visuals at your event, you need someone who has the ability to communicate to the tech team so they know what to do and when.
To read the full interviews with our event and production professionals, download Livestream's Ultimate Guide to Livestreaming Events for free. Learn how to get ROI out of your live events and more advice for marketers planning their first big event.