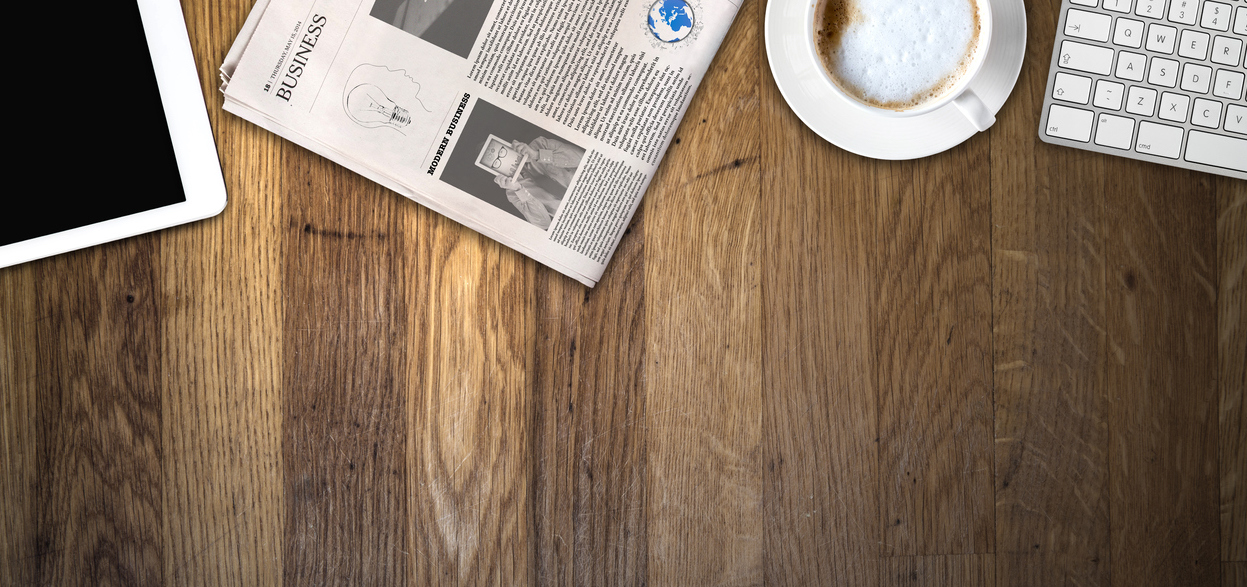 Event Organizer Roundup: Industry Buzz From May 2017
When it comes to what event organizers are curious about, there are some usual suspects: social media marketing and technology are always big topics of discussion. And both are constantly changing in today's shifting events landscape.
This month, here's what event experts around the web have to say about driving event experiences with technology and enhancing event marketing with social media.
Tech for More Intelligent Events
"In this, the Internet of Things era of smartphones, smart homes, smart cars and smart everything, event marketing has gotten smarter, too." — Event Marketer
When "intelligence drives the experience," technology can be used to transform ordinary events into experiences that attendees will never forget. In a special report, Event Marketer offers up a handful of great examples of brands creating progressive experiences with technology. From wearables to biometrics, read how big brands like Pepsi, Infiniti, and Cisco are using tech to leave a lasting impression on attendees.
10 Pro Social Media Campaign Ideas
"Social media marketing has been around long enough now that certain truths have revealed themselves." — Event Manager Blog
Social media has upped the ante of grassroots marketing for event organizers. It's a great way to reach an engaged audience, but what should you talk about when you post? This month, Event Manager Blog has some fresh social media campaign ideas for those in charge of promoting events. From celebrating your team to demonstrating your event's social value, there's much more you can post about than just the event itself.
How to Measure Social Media ROI
"Social media campaigns all boil down to audience behavior and measurable interaction with your content." — Cramer
You may be doing a stellar job at leveraging social media, but how do you measure the ROI? The marketers at Cramer have come up with a social media measurement framework that breaks down how to measure social media success. For instance, there are ways to measure your audience, sentiment, activity, and insights. This is a detailed look at how to best capture, measure, and analyze social media data for optimal event ROI.
Read more
Using History to Tell Better Stories
"People love listening to a well-told tale. Just ask anyone who has ever binge watched a series on Netflix, Hulu, or the History channel." — Practical Ecommerce
Marketing and storytelling go hand in hand. If your job is to promote an event and expand your reach, creating a compelling narrative is crucial. But where do such stories come from? Practical Ecommerce suggests mining history for ideas. What happened on this day in history, for example, and how can you connect that to your event? There are plenty of resources you can use for historical ideas. This article lists several "this day in history" sites you can check out. At the very least, historical factoids make great tweets!
Digital Marketing Checklist for Events
"Digital marketing can be a fairly complex project to tackle, although it helps to think of it as something of an ecosystem." — The Meeting Pool
If you're an event organizer, you already know the power of the almighty to-do list. But do you have a checklist specifically for your marketing? Even if you do, are you sure it hits upon every item you should be covering? The Meeting Pool offers up a comprehensive digital marketing checklist for events that includes what to do before, during, and after an event to ensure you're taking full advantage of your technology.
What's Trending Now
"We always use time at our Council meetings for a healthy exchange about what everyone is experiencing."  — Conference & Meetings World
The Events Industry Council is comprised of CEOs from more than 30 leading industry associations. These event experts pow wow about the state of the events industry, and their recent meeting uncovered five key trends that event professionals should look out for. These include safety and security issues like acts of terrorism and natural disasters. What other things are event professionals worried about, and how are they addressing these concerns? Conference & Meetings World has an overview on its website this month.
To learn more about how technology is changing the on-site experience for event organizers, attendees, and brands alike, check out "The 2017 Guide to Event Sponsorship"