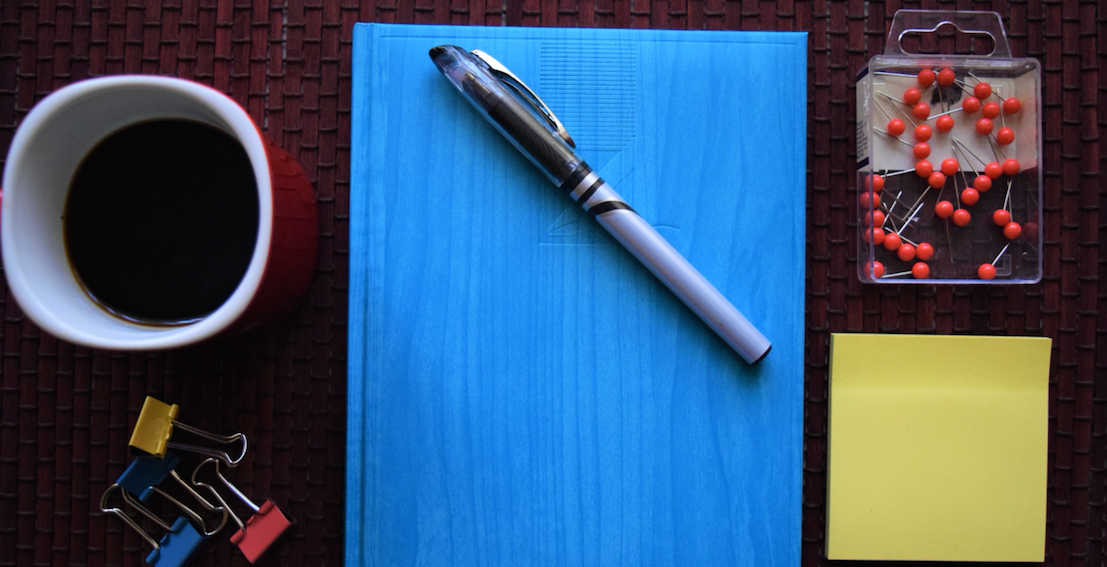 Take These 10 Steps Before Your Event Goes Live
Determining your budget, finalizing dates, securing a venue space — you're managing a lot. On Eventbrite's customer experience team, we've helped a lot of people with their events…so we know that there are countless logistical details you need to work through to get up and running.
To help you stay on track, we've put together this handy event checklist that outlines the 10 most important steps to take before your tickets go on sale. 
1. Set your event goal.
The very first step is to determine — and agree upon — your tangible goals and objectives. Why are you hosting this event? Who are your attendees? What metrics will determine whether the event was a success? Answering these questions will help you get started.
For example, if your university's goal is to entice new incoming freshmen to apply, your event goal may be to educate potential applicants about your programs and campus culture. Or, if your nonprofit's goal is to help the homeless, your event goal may be to fundraise money for nearby shelters.
2. Put together a team.
It takes a strong team to make any event happen. Consider an Event Manager or Event Chair to oversee the event and lead your committee of volunteers. Depending on how large your event is, you may also want to designate individual supervisors to overlook things like entertainment, publicity, and vendors and sponsors.
3. Determine your budget.
Having a budget in place will help you make logistical decisions for your event. You probably already have a "total" budget in mind, but it's important to set a budget for individual items (e.g., venue fees, sponsors, entertainment, etc.). Don't forget about travel accommodations for speakers and other key participants.
4. Finalize your event dates.
If you're organizing a new event, make sure you give yourself enough time to prepare — ideally, you'll want at least 4-6 months to plan. When choosing dates, you might want to avoid holidays (potential attendees may be out of town) or dates that overlap with competing events. Finally, check with stakeholders (like key participants, speakers, and people inside your organization) to make sure those dates work for everyone.
5. Secure a venue.
It's important that you choose a venue and secure that location before you start selling tickets. Take a tour of your venue so you can get an idea of where to place things like vendor booths or food stands. Also, find out how many people your venue can safely hold so you can set a cap on the number of tickets available.
6. Write a compelling event description.
A well-written event description can make all the difference when marketing your event to potential ticket buyers. Add images to showcase speakers, presenters, or other big attractions for your event. Also, be sure to clearly state your refund policy and add FAQs to help answer the questions we know get asked the most by attendees. (Pro Tip: Make sure your event description includes key accessibility information! Read the step-by-step guide to accessible event listings.)
7. Price your tickets.
Plan a strong pricing strategy to kickstart your sales and keep selling tickets until the door closes. A good starting point is to compare your past sales by price and ticket type, to understand which prices and types went flying off the shelves. Many organizers also offer multiple price tiers or discounts to incentivize buyers.
No matter what price you set, enter a ticket description for each ticket type to avoid unnecessary questions from attendees. If you're using Eventbrite, you can also take advantage of our widgets—we provide the code for you to add buttons, ticket forms, and more so attendees can start buying tickets right on your company's website.
8. Collect the information you need from attendees.
Customize the order form that buyers fill out during registration. You may want to ask custom questions, like How did you hear about this event?
Just remember—the more information you ask on your event's order form, the less likely the customer is to complete their purchase. If you need to ask a lot of questions, consider increasing the amount of time attendees have to register.
9. Make sure you get paid.
How will you be paid for your ticket sales? It's crucial to set up your payout details ahead of time, and with a ticketing provider like Eventbrite you can receive payouts upfront before the event takes place.
10. Establish a plan to manage your customers.
Once orders start coming through, you'll need a plan on how to manage inquiries from your ticket buyers. How do you want to handle refunds? Who's going to respond to emails from attendees? Will you allow attendees to transfer their registration? Plan these things out ahead of time, and communicate the plan to your team so everyone is in the loop.
Organizing an event can be hectic at times, but checking these items off your list will bring you one step closer to selling out your event. Now our challenge to you: create an event today!
Want more advice from our customer experience team? Check out some tips for keeping your attendees happy here.