Master Your Marketing: Part 1 of 3
This series is authored by Claire Broadley, of wish.co.uk.
The Internet and social media have made event promotion cheaper and more interactive than ever before. Plus, it's much more fun than printing paper flyers.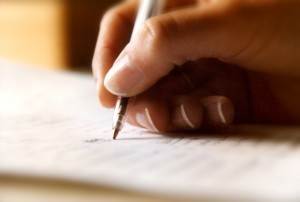 I've been organizing music events in my city for ten years, including a couple of small festivals. With the right preparation, the right tools and a few bright ideas, you can get the word out to lots of people and sell out your event well in advance.
In this series, we'll explore three areas of event promotion through WordPress and event pages: good prep, good tech and good social media marketing skills. Let's start at the top.
Part One: Write Right
The most important first step in publicising any event is to create a flawless write-up for your blog or event page.
An entertaining, informative post or page will convey the enthusiasm and excitement you feel for your event. That's essential if you want people to come to your bash and bring their friends or colleagues.
Writing a comprehensive description with all the details actually saves time. You can use your full event write-up as a basis for your event listing on Eventbrite and on social media, editing it down where necessary.
Once your content is written, it's useful to have a final scan through to ensure you're covering all the SEO keywords you need to target. At the very least, make sure your post is categorized correctly (WordPress tip: Don't ever used 'Uncategorized' in WordPress – it looks really unprofessional). Then, add some keywords into the "Tags" field to reinforce your keyword choices.
If you're not the best writer in the world, there's no harm in asking a friend to do this bit for you. In any case, it helps to have someone check over your draft before it's published. It's surprisingly easy to forget to add a vital piece of information, such as the date, time or price, or your Eventbrite link for tickets and reservations. Make sure the location is tidy, and include a picture to draw the eye.
Once your event post is published, try not to mess with it. People may be upset if you change the details of the event after they have purchased tickets, so get it right first time. Omit anything you are not sure about and add it later. If you need to make changes, make sure you mark them clearly in the post and inform the attendees at the same time.
Tomorrow, we'll talk about pimpin' your 'Press. (WordPress, that is.)
Do you have more tips to share? Tell us on Facebook and Twitter!
Ready to host your own event? Check out Eventbrite and see how easy it can be.