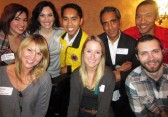 Target Prospective Donors: Make Your Best Plan
This post is by Brady Hahn, the founder of Non Profit Effect. Brady specializes in matchmaking non-profits, for-profits and social entrepreneurs. She has developed more than 80 professional development and special events for organizations such as Step Up Women's Network, Pamper Me Fabulous, Social Media Week and her own series, Social Media For Social Good in partnership with Digital LA.
In this 8-part series, Brady will teach you how to increase your fundraising and better prepare your nonprofit organization for events in 2012. This is part two; read part one, on brainstorming with your team.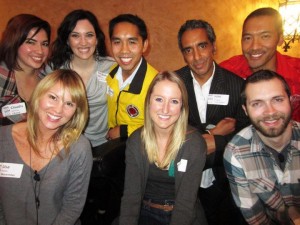 Imagine this: you're planning the perfect party for your organization. You can invite anyone, including Oprah or Richard Branson. Who do you want to have in the room?
Now that you have had a chance to go through The 8 Essentials TM in part one, take this opportunity to meet with your team and board to make the ultimate guest list of every strategic partner, company sponsor or high-level donor you have wanted to secure for your organization. This is your dream list. Put it all in there, because they won't come if you don't invite them!
Your Action Plan: Start by making a list of the key people and companies you are looking to connect with over the course of the next year. Start with who you know, then build toward who you want to know. Through this process you might even find a new group of people you didn't know that you want to know!
Tip: Creating a Google doc is a simple and easy way to get started with your list. It can be easily shared with your internal team, board and any high-level volunteers that might be helping you with outreach during the year.
Defining your relationships: Fundraising is all about relationship building. You're inspiring people to invest in your organization's mission. This might feel strange at first, but rating relationships will go a long way in helping you prepare for your year. This idea came from Keith Ferrazi's, author of the book, Who's Got Your Back. I adapted his relationship measurement tool for you here:
(-1) Damaged– Someone who has had a bad experience in any capacity with the organization. The relationship needs repair
(0) Prospect – A potential contact, someone you haven't met yet and are adding to your action plan
(1) New – You have been introduced, & will follow up on the conversation
(2) Engaged – They have an understanding of the organization, maybe attended an event or made a visit, but haven't made a donation
(3) Donor – They have a deep understanding of the organization and have committed with time, talent and/or treasure
Once you've defined the relationship, start tabling out your list of contacts, like this:
Relationship Level: 1
Point Person: Executive Director
Company: "Large Company"
Contact Name: Jane Doe
Title: VP of West Coast Marketing
Contact Info: Jane.doe.c.Com
Info/Interests: Met @ networking event; married w/ 3 children; loves baseball; never attended an event
Initial Ask: Purchase a table @ annual gala for $5,000
Timeline: Early June, 3 months before gala
Once you start pulling these together, drop them in a spreadsheet for easy tracking!
Strategy: Each person on your list has a set of interests and unique ways to contribute time, talent or treasure to your organization. So, be sure to specify why you want to reach out them and how they can help your organization.
Timeline: Next, sort your list by relationship level and determine the order of people to whom you'll be reaching out. You're making a networking plan, so start with the networkers in your community. Set monthly and quarterly goals for outreach. I often find teams check-in with one another frequently, but are always chipping away at their massive yearly goal. Quarterly goals are key to keeping on track and staying motivated!
Planning Tip: Your "half-way mark" in fundraising will not always be six months into the calendar year. If your annual gala raises most of your operating budget, but isn't until October and you don't see much activity during the summer months, consider aiming to hit your 50 percent mark by the end of May/early June.