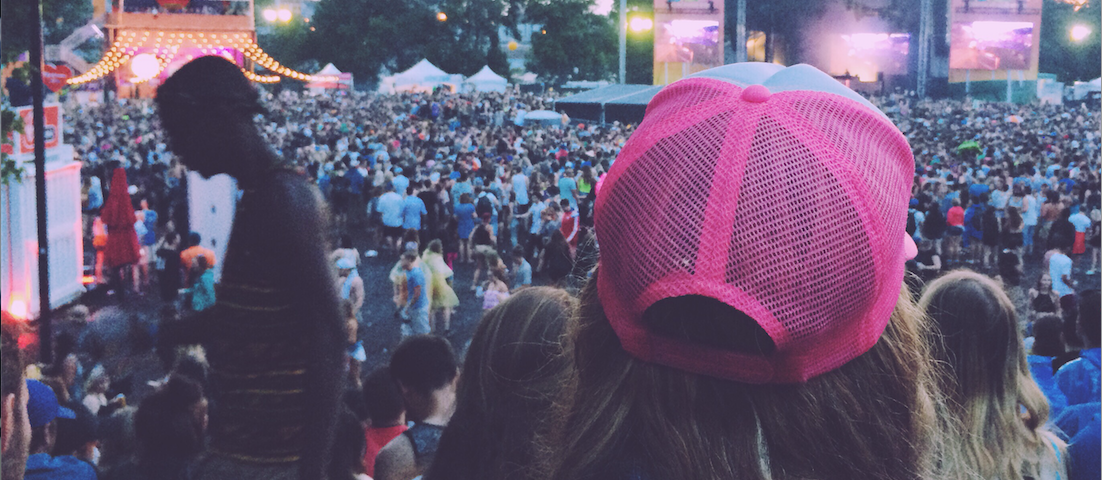 [Part 1] How to Make Sure Customers Show Up Stoked (and Go Home Happy)
What do event attendees actually want? It can be a tough nut to crack, and when you're busy planning the perfect event, getting into the brains of your customers can feel… challenging.
In 2015, the Eventbrite Customer Experience team talked to more than 200,000 event attendees across all kinds of event types and sizes. We've heard a lot about what what attendees want and need! In this two-part series, our killer customer service team gives you some of our hottest tips so you can give your customers a great experience.
Tip #1: Communication is key.
Your inbox might be filled with hundreds of emails about every detail of your event—but attendees' inboxes are bursting with reminders about the latest Banana Republic sale, messages from their kids' teachers, and unreturned emails from their mothers. Competition for attention is stiff—but you can get through.
Repetition doesn't spoil the prayer:

So you sent one email about what your attendees should bring to your event 3 weeks ahead of time. Why stop there? There's absolutely nothing wrong with repeating that information in an email one week before your event, or another email the night before. Even better:

Set up a series of emails

to send useful and exciting information to your attendees (like announcing new artists or speakers and on-site logistics like parking and packing lists).

Multi-channel communication is best:

Hearing from you regularly keeps your event and brand top-of-mind. Email is generally the most effective single channel (

especially when you segment your audience

). But everyone has a different preferred channel for hearing from you. We recommend developing a communication strategy across all your platforms, including Facebook, Twitter, even

text messages

.

Knowing is half the battle:

If you hear the same event question more than once,

update your event listing to include that information

, or even mention it in an upcoming email. Surfacing this kind of information publicly can reduce the number of customer messages you need to handle.
Tip #2: Make time for the details.
Organizers often laser-focus on getting the big ticket items right—things like headliners, onsales, or merch. But we've found that spending a little extra time on the details can make a huge impact on your attendees' experience. What kinds of details, you ask?
Info on the actual ticket

: Their ticket is the first place your attendees look for any number of event details—start time, dress code, hashtags, refund policy.

Customizing the ticket with these critical details

can drastically reduce any day-of confusion for attendees.

Post more signage

: By the time your event comes around, you probably have a perfect map of everything in your head—but attendees just want to find a bathroom. There's basically no such thing as too much signage (and it's another brand exposure opportunity!).

Keep arrival easy

: Making event entry as seamless as possible for your attendees makes your life easier too.

Using Eventbrite Organizer app on iOS

makes it easy for several people to scan folks in fast.
When your attendees feel taken care of, they're guaranteed to have an even better time at your event. And it's a virtuous cycle: the happier your customers are, the more smoothly your event will go. You don't have to do every single one of these recommendations to notice an improvement.
Need more tips? Check out Part 2 of this series here.