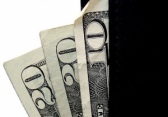 Fundraising Tips: How to Measure Success and Accountability
This post is by Brady Hahn, the founder of Non Profit Effect. In this 8-part series, Brady will teach you how to increase your fundraising and better prepare your nonprofit organization for events in 2012. Catch up on parts one, two, three, four, five, and six of this series.
I know, I know – You probably think this blog is going to be a snoozefest. Although it may be boring, this is the piece most organizations don't pay enough attention to and is the very reason why you're not growing or creating new opportunities.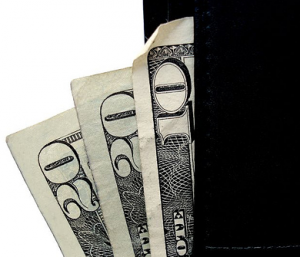 I often talk to Executive Directors who tell me they want board members who join because they deeply care about the "cause," and don't want to have to create incentives for them to stay engaged. So they don't set targeted individual goals and just leave one giant overarching annual target to aim for.
I more often than not find these are the same Executive Directors that ask me why they haven't hit their fundraising target.
The funny thing is, people love being recognized for their individual work, especially when it is part of a collective goal. This means as a team, you have to set goals, track the work and measure success over time.
What is important for your organization to measure?
Financials: It's easy to measure how much money you have raised and see where you are in comparison to your annual goals. As I mentioned in Part Two, when you were creating yout Action Plan, people love having goals set and love beating them! You have to help keep them motivated along the way.
Breakdown the year into quarters so you are attacking little goals and not one giant annual goal.
Goals should be checked quarterly at each board meeting. If you are falling behind in a particular quarter, guess what? You're behind! Once you see the problem, you can course correct and start planning out ways to correct.

You should be at the 50% mark for fundraising at the mid point of your major fundraising benchmarks during the year
Each board meeting should include the following:

Individual Give & Get Reports
Group Give & Get Report
Donor list for current fiscal year
Review of the master Donor Action Plan
Note: Updates to these documents should be submitted in the same format by each member for easy updates and tracking
Relationships:
Measuring the non-monetary successes and keeping yourself and your team accountable is always a challenge to measure if you just wing it. This is where you need to use your Action Plan from part two to keep track of the people you and your team are reaching out to.
Each person in your action plan should have a purpose for being there. They offer time, talent or treasure, which should be noted in the document already. Many organizations don't focus enough on creating deep meaningful relationships with their supporters. Success in relationships isn't always tied to making money. Creating great relationships with an individual or a company is enough and can be measured with the Action plan rating system.
Tracking doesn't have to be difficult. You either reached out to someone or you didn't. If you did, then be sure to update their status on your list. Your metrics are only as good as everyone's notes here, so be sure to include a date of when the note was made and include a mini outline of next steps with a specific deadline. Keep it simple.
Combining Financial & Relationship Goals:
Creating relationships that help you and your team achieve your bottom line is really important. If you are ever in a place that you can't reach your goals, your community is who you will be calling on to hold your organization up. Cold pitching isn't just about asking people for money – it's about building toward a partnership that lasts and makes the organization more lucrative in a variety of ways because of it. If you are in a situation where you need one more corporate partner to reach/surpass your goal, that foundation you have created is what will get you building a house together.
Whatever the case may be, just keep track of it.
I have to admit, I love data and especially the stories it can tell you about an organization and the individuals that make it. Data is essential because it's the foundation of the organization. It takes time to put together a great tracking system and maintain consistency over time. Once you get a rhythm though, it gets easier and far more interesting to follow.
So go into your database today and take a look. Pick one person and follow their story. Let me know via Twitter if you learn anything new!
Read the Full Series:
Part One: 8 Questions to Kick-Off Your Fundraising
Part Two: Targeting Prospective Donors
Part Three: 5 Ways to Leverage Social Media for Prospect Research
Part Four: Landing Your First Date in Fundraising
Part Five: Engage Sponsors for Long-Term Partnerships
Part Six: Renew Corporate Sponsorships and Get the Ones That Got Away
Brady Hahn is a facilitator, researcher and strategist, Brady specializing in matchmaking non-profits, for-profits and social entrepreneurs. She has developed more than 80 professional development and special events for organizations such as Step Up Women's Network, Pamper Me Fabulous, Social Media Week and her own series, Social Media For Social Good in partnership with Digital LA.