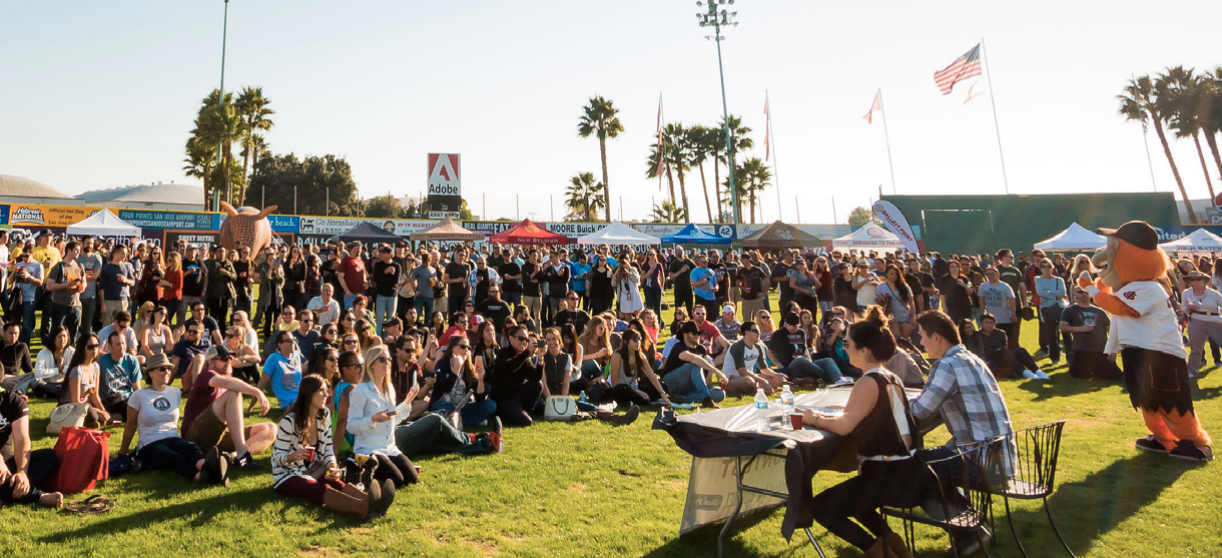 How to Scale Your Festival, Part 1: Experiential Marketing
How did a bacon and beer festival grow from two cities to seven in only two years? How did a 45-year-old arts festival more than double its ticket sales? Growing your festival every year is a constant challenge, and it's even harder if your event is already large and successful.
In this "How to Scale Your Festival" blog series, you'll learn growth strategies from some of the smartest, fastest-growing event organizers in the nation. From doubling sales to multi-city expansion, achieving continued growth year after year is possible.
In the first part of this series, we'll focus on experiential marketing and sponsors. How can experiential sponsorship opportunities help you grow your festival?
You already know that event sponsorships are a great way to increase revenue. But with more and more festivals vying for limited sponsorship budget, how can you scores a lion's share? Resourceful, high-growth festival directors are offering experiential marketing opportunities to sponsors to help them create memorable interactions with attendees.
Here are a few smart ways to create valuable experiential marketing opportunities:
Go custom.
To create the best experience for attendees, Cannonball Productions works with sponsors individually. Together, they brainstorm unique, sponsor-specific ways to engage with tens of thousands of food and beer lovers. "We provide a top-notch experience for attendees, while authentically integrating sponsors' brands," says founder Kate Levenstien. For example, Hormel was the 2016 Official Bacon Sponsor for their Bacon & Beer Classic. Appropriately, their experiential activations included a VIP pork belly tasting and a photo booth with a bacon "photo" strip.
Find the right fit.
Pair up sponsors who share an audience for a more dynamic festival. BottleRock recently held an onstage sushi-rolling contest with Iron Chef Morimoto and rapper Snoop Dogg. While eclectic, the pairing delighted the massive audience of fans in attendance. Snoop Dogg turned out to be a fantastic sushi roller, and at one point, Morimoto burst out into song.
Take advantage of tech.
Another new way fans can interact with sponsors is through RFID (short for "radio frequency identification"). This technology allows wristbands and badges to "talk" to scanners at sponsor booths and social media platforms. You can help sponsors execute raffles, games, and even polls with virtual votes. When all that's required is a tap of the wrist or badge, festival-goers are more willing to participate.
Experiential marketing is a powerful way to continue accelerating festival growth, year after year. Learn more strategies from directors of high-growth events in this quick, 10-step action plan.