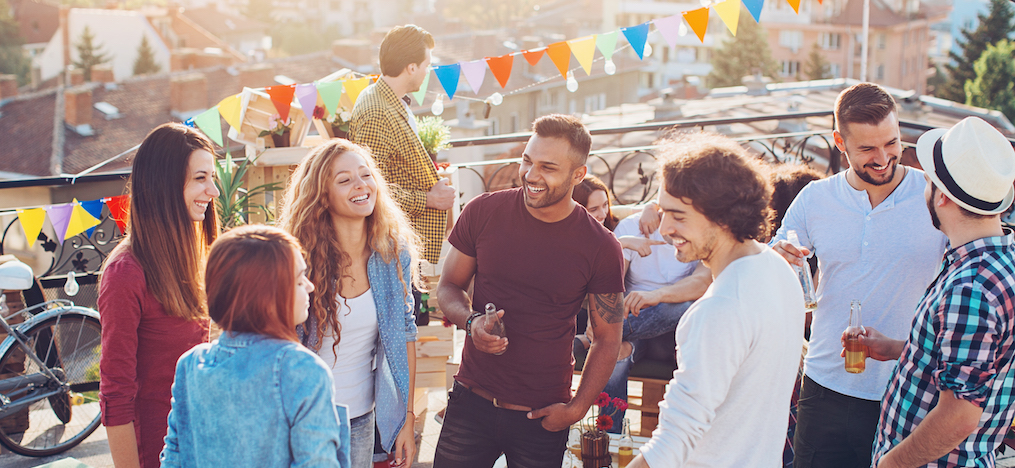 7 Tips for Hassle-Free Community Event Planning
Community event planning is a complex challenge. You're juggling multiple events, all with a limited budget and a small team. But it's hard not to love a job with so many returns — not only for you, but for your community as a whole.
Your community deserves the best — and you can give it to them.  Here are seven tips to ensure your community events are the best they can be — all while avoiding burnout for your team.
1. Cover all your legal bases
Before you spend even a dollar of your budget, check your city's municipal code to see if you need any special permits for your event.
Even if you are seasoned at community event planning, if one of your upcoming events has a new element your city may require special classes, permits, or certifications for you or your vendors.
2. Meet your new best friend – templates
There are a lot of repetitive tasks in event planning. Instead of starting from scratch every time, use templates to speed up your workflow. To get you started, here are examples of some of the essential aspects of event promotions you can create templates for:
Email copy

Promotional videos

Social media copy (Facebook, Twitter, Instagram)

Promotional blog posts
Use templates for all your repetitive tasks. For example, if you constantly have to write social media copy, a simple outline can help you delegate the process to a volunteer or someone on staff.
Two days before your event, a Tweet template like this could come in handy:
The date + time + place + description + an emoji + the ticket or registration link
And the final tweet:
Next Tuesday at the City Hall courtyard, come meet your new city hall board members at a community barbecue. 🌭 Register now to talk the town you love over hot dogs! [link]
3. Put delegation on your to-do list
Speaking of delegating – it's time to embrace it. It's understandably hard to let go; community event planning is a labor of love. But handing the reins to someone else can free you up to deal with more high-level strategies that can determine the success of your events.
To ensure you are delegating to the right people, check out this guide to building an all-star team.
4. Add some automation to your marketing strategy
In the age of the internet, you no longer have to manually spend hours printing and delivering paper promotional materials for your community events. While this helps save your budget (and the environment), modern marketing tactics can be just as time-consuming.
Fortunately, there's a way to streamline your marketing efforts: automation.
Investing in automation doesn't have to mean you need to write a big check. With so many options, you are guaranteed to find a tool that works for you, whether it be for email marketing or Instagram post scheduling. If you're events are powered by Eventbrite, for instance, you can automatically sync event data — like attendee information — to your favorite apps and platforms.
5. Get another pair of eyes to spot any gaps
No matter how careful or experienced you may be, it's still possible to miss details in the planning process. That's why you should let your staff chime in before and after your events.
In the early stages of planning, have an all-staff meeting to create a complete checklist for your event. Push everyone to contribute, and you may find yourself with insights that you may have overlooked otherwise.
Immediately after your event, plan an another meeting where you can go over what worked and what didn't, from check-in to lights out. You could even do an anonymous survey, especially if your staff is on the larger side and you want to make sure you hear from everyone, including volunteers and newer members.
6. Say no – even if the request is possible
Saying no is an art form. You need to prove yourself to sponsors, donors, and attendees, but sometimes you need to take a step back and look at the greater picture.
Are you right on schedule? Maybe it's best to turn down a reasonable request, especially if you are nearing an event. That way, if something urgent comes up, you can have all hands on deck instead of a to-do list twice as long as anticipated.
7. Leave room for error
It's event day, and one of your key staff members falls ill. What next?
Time for your backup plan. Like a theater understudy, it's always good to have someone in the wings in case something goes bottoms up.
Keep a backup staff member on call and a small amount of budget allocated specifically for unexpected costs. That way, you'll find yourself gliding through what could have become an eleventh hour moment.
Ready to tackle your event calendar? Check out this toolkit for everything you need to plan and manage multiple events.