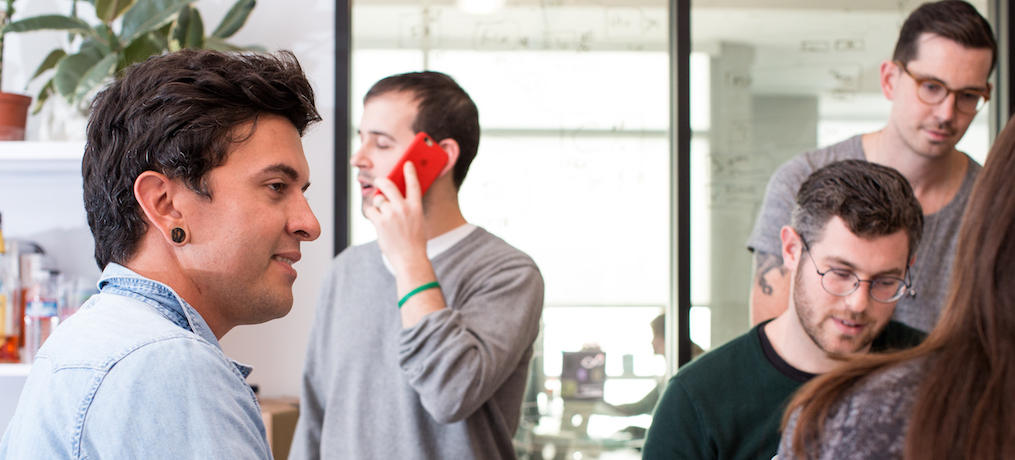 5 Event Partners You Need When Scaling Your Event to a New City
You've sold out your events. You've developed a loyal fan base. You've outgrown your current market. What's next? 
Conquering your next market.
But when you move to a new market, you need to forge a connection with your new attendees and local staff. If you don't, the future of your event is at risk.
Building this relationship with attendees, the community, and the city itself will help make your event sustainable. Here are five partnerships that will help you forge relationships in your new city.
1. Law enforcement
This team will help you think through problems in advance. How much security will you need? Do you need to enforce any street closures? What problems have other events run into in the past?
Meet with local law enforcement and ask them these questions:
What can my team do to give back to the community?

Would someone from your team be willing to do a walk through before the event?

Can we connect after the event to debrief?
After you meet, send them monthly updates about your event. You'll build rapport with that team and deepen your relationship with the new city for years to come.
2. Medical and emergency teams
Connecting with local medical and emergency response teams is critical when you're scaling your event. These teams can help you think through potential situations unique to that location. For example, if your home city is chilly San Francisco, you might not be prepared for heat-related medical emergencies during a humid summer festival in Chicago.
While you can't control every aspect of your event, you can be ready if there is an emergency.
Your reaction when things go wrong at your event can make the difference between a slight blip and a massive, show-stopping issue. And established partnerships with local medical and emergency teams will give you the best shot to keep everything running smoothly.
3. Event production partner
When you move to a new city, your team will inevitably waste time on strategies that don't work in your new market.
Your team might spend hours putting up posters for your event, only to find out that in this city, the law requires you to have the date and time in the lower right-hand cover of your poster — and yours is in the top left. A local partner can help steer you in the right direction before you make these mistakes.
While it can be an investment, a local production partner can help you with everything from understanding local laws to suggesting the best local food to cutting a deal for regional sponsorships.

And in addition to helping you with production, a regional partner or can also help you get the word out. They'll know the local bloggers and social influencers who resonate with your attendees — and can help you find opportunities for partnership.
4. Onsite staffing
Chances are, you don't have the budget (or human power) to send your entire staff to a new city for an event. So how do you make sure that you reliable, trained staff that can manage logistics onsite? Contractors are a great substitute for full-time staff.
Hire verified freelancers from organizations like shiftgig.com. These contractors have already been background checked and trained on your event, so you can spend less time stressing about logistics, and more time selling out your event. Looking for other options? Lean on your ticketing provider to help.
5. Brand sponsors
When you're breaking into a new market, potential attendees might see your event and think, "Never heard of it. Why would I go?" Partnering with locally (or nationally) known brands will build your credibility.
These sponsors can email their database or post on their social media, driving awareness of your event for attendees in your new city — attendees who might have otherwise looked right past your event.
Here are two other tips for finding local sponsors:
Check out your competition.

It's surprisingly easy to track down your competitors' sponsors. If the information isn't obvious from your competitors' website, try Googling the name of their event, with the phrase "sponsored by."

Check out the sponsors' competition.

Depending on the sponsor, you may not want two competing businesses on your docket. That said, if you get turned down by a potential sponsor, try their competition.
When you're ready to scale your event to a new city, make sure you understand what made you successful in the first place. In most cases, that's going to be your community of attendees and partners. For more tips on growing your event in a new market, check out From Local to Multi-City: How to Scale Your Event Across the Country.