You could raise your pay by an average of $10,756 with one certification.
That's the power of becoming a Certified Meeting Professional (CMP). Because of the expertise, trust, and international recognition that comes with this title, CMPs are in high demand among companies that want event-planning experts.
That translates to a much higher salary for those who can pass the exam. But there's still a lot of confusion about what a CMP is, who can take the CMP exam, and what the exam contains.
Eventbrite has been working with event organizers for over 15 years, and has collected a wealth of information to help creators host better events and advance their careers. You can find all that information compiled in this complete guide to the CMP exam.
No matter if you're just starting out in the events industry or you're a veteran, you can progress your career by doing what leading professionals do: earning your CMP certification.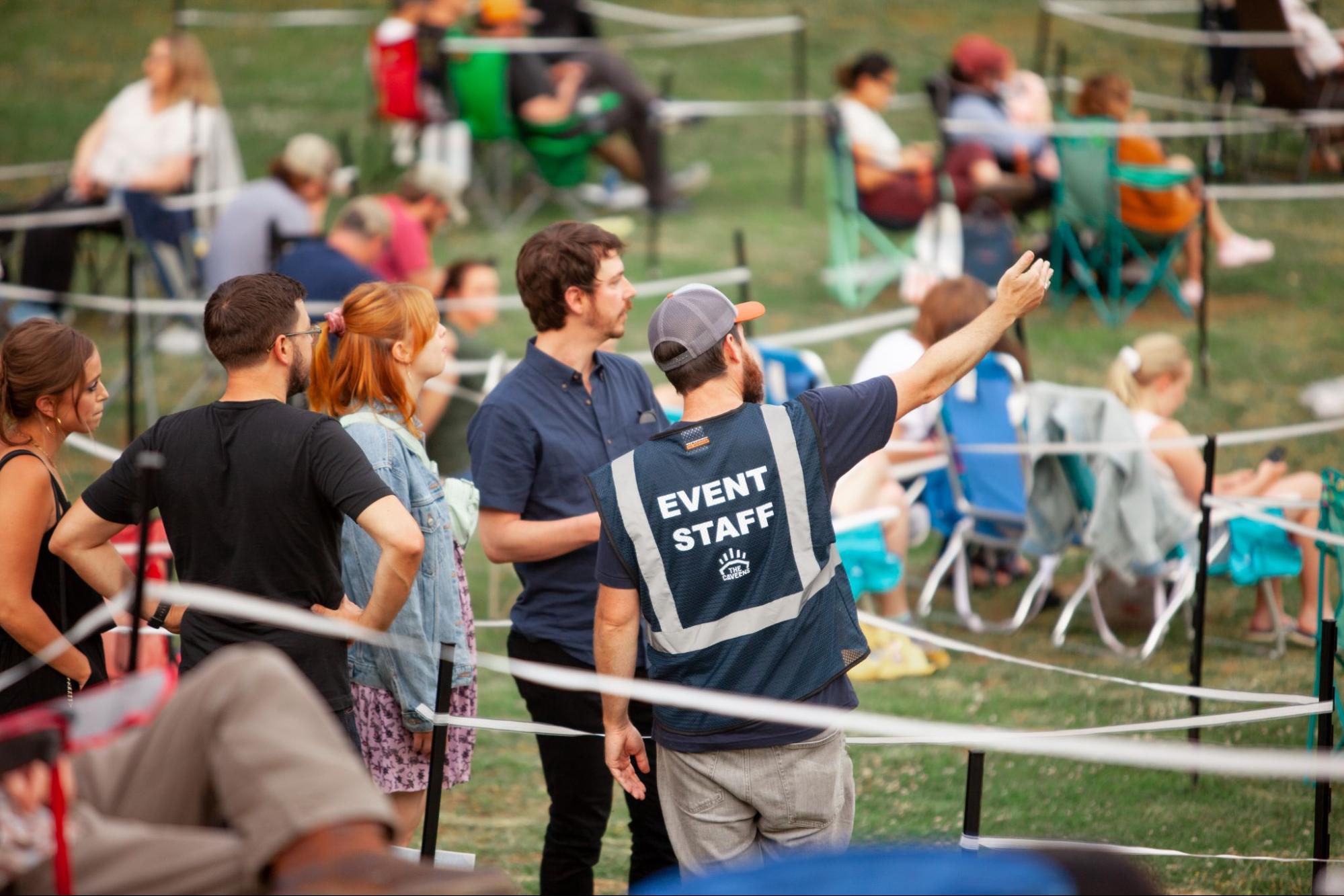 What is the CMP certification?
CMP stands for Certified Meeting Professional. The CMP certification is the industry standard certification for event organizers. In order to earn the certification, you need to have professional experience, educational experience, and to pass the CMP exam.
The CMP certification is administered by the Events Industry Council (EIC), a non-profit organization composed of other organizations related to the events industry. The certification has existed since 1985, and now over 11,000 people in 55 countries hold it according to the EIC.
Why get the CMP certification?
As mentioned above, a CMP certification can bump your pay up significantly. But there are benefits to the certification beyond that. For example, you'll learn how other event planners have been able to do things like double event attendance in one year — in this case by making the most out of the features offered by Eventbrite, a professional platform for events organizers.
The CMP certification is an internationally-recognized career certification, which means that if you move to a new area, it's much easier to find a new job and gain others' trust. It's like a quality stamp certifying that you're a competent professional. Like knowing how to use Eventbrite, it's a great thing to add to your resume as an event planner.
What is the CMP-HC certification?
The Certified Meeting Professional – Health Care (CMP-HC) credential is a subspecialty you can earn after passing the CMP exam. The CMP-HC certification focuses on healthcare events and the best practices associated with them.
While you may also want to earn your CMP-HC certification, it's only available to people that are already certified CMPs. That means you should focus on one exam at a time, passing the CMP exam first.
How do you qualify for the CMP exam?
With all those benefits, the CMP exam obviously sounds appealing. But unlike many exams, you can't just study for it, pay a fee, and take it when you want. There are some basic entry-level requirements involving a combination of professional and educational experience to qualify to take the exam.
Professional experience
First, you need to prove that you have professional experience in a relevant industry. The EIC defines those industries as:
Events

Meetings

Exhibitions

Hospitality

Tourism
Your work experience can be in any combination of those industries, and it doesn't need to be consecutive.
For example, you can work twelve months in the hospitality industry, and then two years later, work another twelve months in the events industry. That would count as 24 months of relevant experience total. The only restriction is that the experience needs to come within the last five years.
Given those requirements, there are three ways to qualify as having enough professional experience:
36 months of full-time experience in a relevant industry

24 months of experience in a relevant industry AND an industry-related associate degree (or higher)

36 months of experience teaching one of the above industries at an educational institution, such as a university program, full-time
For example, a person could qualify with enough professional experience if they had worked running hotel events for two years and had an associate degree in hospitality. If they had the same work experience but no associate degree, they would need to work in a relevant industry for twelve more months before applying.
For the instructor route of qualification, it's essential to read the exact wording. You need to be a full-time instructor of "meeting, event, exhibition, hospitality or tourism management." That's worth considering before you spend 36 months working!
If you're not sure how to get started with your professional experience, consider these steps to starting your event planning business.
Continuing education
Next, you need to fulfill the educational requirements. These follow similar rules to the professional experience – the hours don't need to be consecutive but they need to have happened within the last five years. You have two options for fulfilling this requirement:
Option 1: Educational activities
Educational activities can be webinars, one-on-one sessions, in-person lectures, or any other classes. You need to complete 25 hours of these activities within five years, and 80% of them need to be specific to the relevant industries listed above.
The remaining 20% (or five of the 25 hours) can be in any industry. If they're in other industries, they need to relate to one of the nine domains of the CMP International Standards (CMP-IS). Those nine domains are:
Strategic Planning

Project Management

Risk Management

Financial Management

Human Resources

Stakeholder Management

Meeting or Event Design

Site Management

Marketing
Option 2: Internship
Instead of completing educational activities, you also have the option of getting the same credit for completing an internship. The internship needs to be industry-related, and it also has to be done through an accredited educational institution, like a university.
To qualify, you need to clock at least 200 hours of a qualifying internship within the last five years. It's important to note that the letter certifying that internship needs to come from someone at your educational institution, not the business you're interning with, so make sure they stay in the loop.
What if your application for the exam is rejected?
There's a wide variety of reasons your CMP exam application could be rejected. For example, the EIC might decide that your educational activities weren't sufficiently related to the industry or the CMP-IS. They may also reject your application if you don't give them enough information to verify it.
If they do reject your application, don't worry. You can apply again every quarter, and your rejection letter will include what you need to improve in order to be accepted the next time around. That said, the application submission fee is $250, so you should definitely try to get it right the first time!
What do you need to know for the CMP certification exam?
Once your application is accepted, it's time to study. Here's a guide on how to find out what you need to know to ace the CMP certification exam.
What materials to study for the CMP certification exam
Fortunately, the EIC keeps things simple and gives you three main sources of information to study for your exam. The first two are about the exam itself: the CMP handbook and the CMP handbook addendum.
The CMP handbook discusses the rules and requirements for the exam, gives information about how the exam is scored, and even tells you how to study for the exam. The CMP handbook addendum gives some additional information about how to set up virtual exam proctoring if you can't take the exam in person.
The third source of information provided by the EIC itself is the CMP-IS. This is the longest document of the three, and it's the only one that covers the information you'll need to know for the exam. If you have full mastery of the nine domains of the exam listed above, which the CMP-IS discusses in detail, you'll have a great shot at acing it.
The EIC also recommends some optional sources for information if you'd like to get some more details on a given topic. Those are:
Events Industry Council Manual

Professional Meeting Management, 6th Edition

The APEX (Accepted Practices Exchange) Glossary
These are listed as optional by the EIC, but we recommend that you consult them, especially if you feel unsure about any topics covered by the CMP-IS. Remember, there's plenty of information on these topics from third-party sources as well. Feel free to check out Eventbrite's own guides on topics like event marketing and budgeting for some more tips.
Format of the CMP certification exam
The CMP exam format is pretty simple, and it's all laid out in the CMP handbook. There are 165 questions in total, of which 150 count towards your final score. The other 15 questions are questions the EIC is testing out to see if they want to use them on later exams. You have 3.5 hours to complete the exam.
All of the questions are multiple-choice. There are no trick questions, and none of the questions will have the answers "all of the above" or "none of the above." Questions will discuss the nine domains of the CMP-IS, and they're weighted based on difficulty. That means if you get a hard question right, you get more points. Easy questions give you fewer.
In order to pass the CMP certification exam, you need a score of at least 55 points. Remember, because of how the questions are weighted, that doesn't mean you need to get exactly 55 questions correct.
What happens if you fail the CMP certification exam
If you fail the CMP certification exam, there's good news and bad news. The good news is that you won't need to re-apply, as long as you take the exam again within a year of your original application. The bad news is that you will have to pay the exam fee again, which is another $475.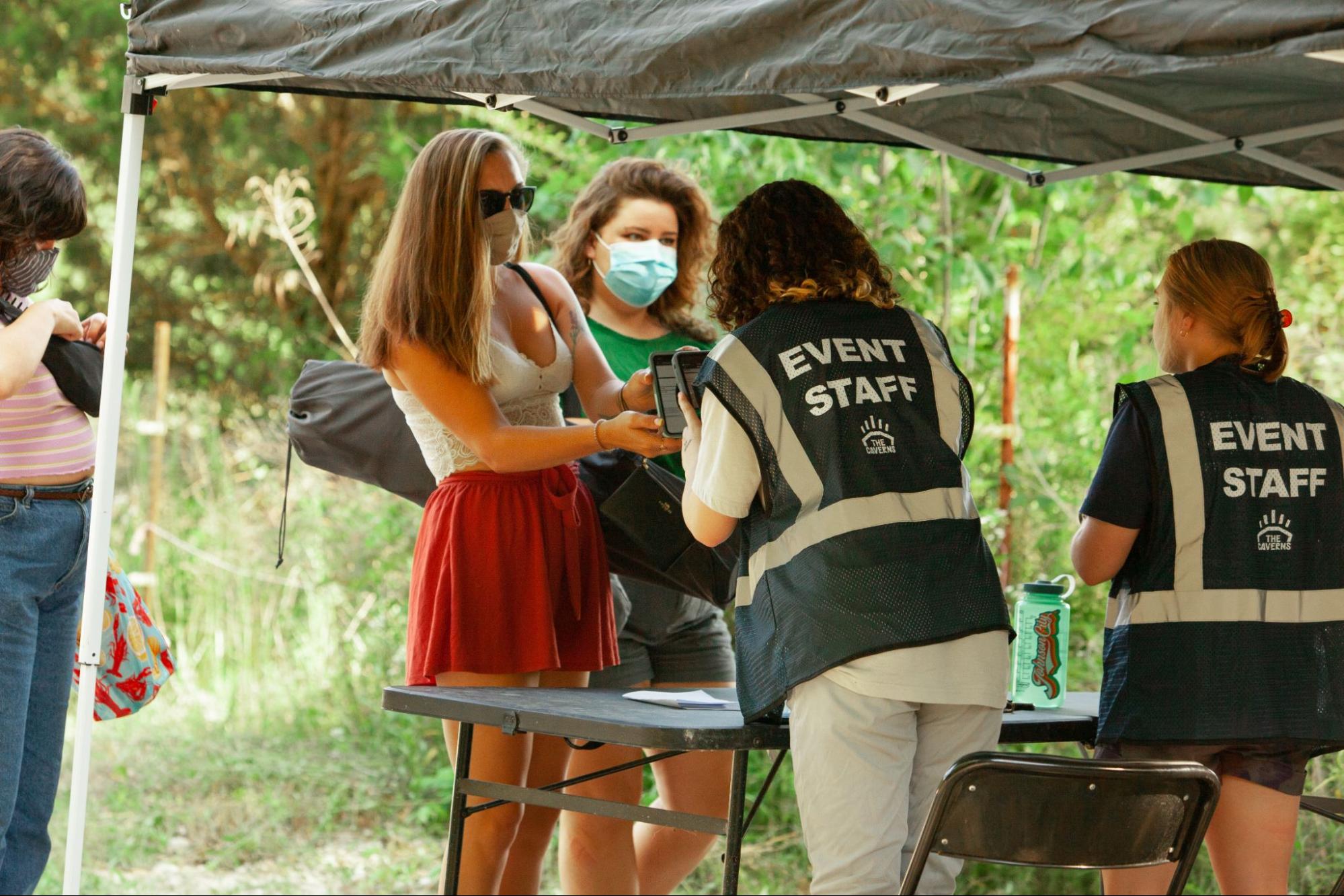 What are the CMP certification alternatives?
If you're looking for other certifications like the CMP, here are a few other options for you to consider.
Digital Event Strategist (DES)
The DES certification is focused on people organizing digital events, rather than in-person events. In order to earn it, you'll need to take the official DES course and pass a final exam. The process costs about $700. In terms of outcomes, one study showed that event organizers with the DES certification saw an $8,000 raise in pay versus those who don't have the certification.
Certified Special Events Professional (CSEP)
Unlike the DES, the CSEP certification more directly competes with CMP to certify event organizers in general. It also has similar, experience-based eligibility requirements to take the exam, and the application fees total at $700.
Certificate in Meeting Management (CMM)
Where the CMS and CSEP certifications are for event organizers in general, the CMM certification is targeted at people with higher-level management experience. Because of that, the application requirements are more rigorous. The official course you'll need to pass in order to earn the certification costs a whopping $4,400.
Take your event planning career to the next level
If you're looking to plan events like the pros, it makes sense to try and earn your CMP certification. Whether it's the skills you'll learn or the pay raise you can expect, there's a wide range of benefits you can look forward to if you pass it. If you're looking for more resources to help you pass, feel free to take a look at Eventbrite's own expert resources on topics like venue risk assessments and budgeting.
But remember, even the best organizers need quality tools at their disposal. That's why they use Eventbrite to have the most powerful options available for everything from ticketing to event marketing.