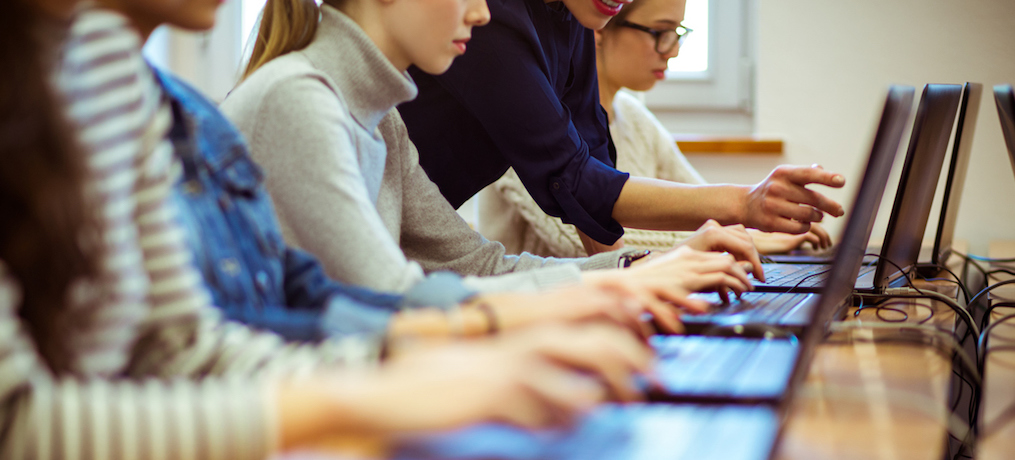 How to Break into Event Planning: The Education You Need
Think event planning might just be the perfect career for you? If you love meeting new people, handle stress well, and pay attention to even the smallest of details, then yes — it totally could be.
Whether you're an experienced professional looking to make a change or a student wondering what type of degree to pursue, there are a number of paths you can use to break into the events industry.
The first step? Getting the event planning education you need to excel as an event creator.
Path 1: Earning a hospitality management degree
A bachelor's degree is not required to become an event creator, but it's strongly recommended — as not having one might hurt your career later on. So what's the right major for event planning?
Hospitality management is generally seen as the degree to get for a career in events. But if your college doesn't offer the degree, there are other majors that will prepare you as well. These include:
Marketing

Public relations

Communications

Tourism management

Business
Whichever major you choose, your coursework should cover the following topics:
Accounting

Meeting management

Computer skills for business

Hospitality management
After you get your degree
Once you earn your degree, you'll need to acquire enough real-world experience to land your first job. Internships, shadowing, and trying relevant entry-level work can all help you do just that. Relevant entry-level positions to apply for include:
Administrative assistant

Catering coordinator

Estate management

Guest relations coordinator

Volunteer event coordinator
Keep reading for other ways to gain critical work experience and broaden your event planning education once you're in the workforce.
Path 2: Switching careers to event planning
If you already have an established career and are looking to make a change, you probably have a strong set of transferable skills you can rely on to crossover. That said, you'll want a baseline in event planning education to make the switch.
Here are some methods to prepare yourself for your first round of event planning job applications and interviews.
1. Identify your transferable skills
Research the events industry and get a clear picture of how your work history and strengths will help you as an event creator. Look at what you're very good at and the job description, then identify which ones you have.

Says specialist events recruiter, Robert Kenward: "You then need to spell that out to the employer and also tell stories about any relevant experience you have that will interest them. If you've been involved in an event before, don't just mention it off the cuff; tell a story about your involvement."
2. Complete an internship
An internship can help provide valuable, hands-on experience — as well as a taste of what event planning will actually be like. Event planning is a stressful job and it's important when making a switch that you're doing it with eyes open.

Other ways to earn experience include:
Networking (e.g. joining Meetings Professionals International)

Starting small (coordinating meetings and forums)

Finding a mentor
3. Attend conferences
Conferences are a great way to network, get up to speed on the latest issues and trends, and better see how your transferable skills will be able to serve you in your new role as an event creator.

There are many events out there for event creators every year. This article outlines the top ten.
4. Read up on the industry
Knowing your knowledge gaps can help you better fill them in with the right books. Taking the time to educate yourself about the profession will help you talk about it in interviews and feel confident when you land your first job.

Not sure where to start? Read 20 Event Planning Guides for Every Step of Your Event.
5. Earn a certification
There are a number of certifications you can pursue, depending on your interest and the type of events you would like to work on or most often work on.

These include:
Certified meeting professionals

Certified special events professional

Certified government meeting professional

Certified professional in catering and events
Continuing your event planning education
Planning an event can be a rewarding career, especially as it offers so many opportunities to grow. Once you've mastered the planning, it's time to take the next step by continuing your education. Take our Event Marketing Course and Certification and you'll learn master the essentials for event promotion.