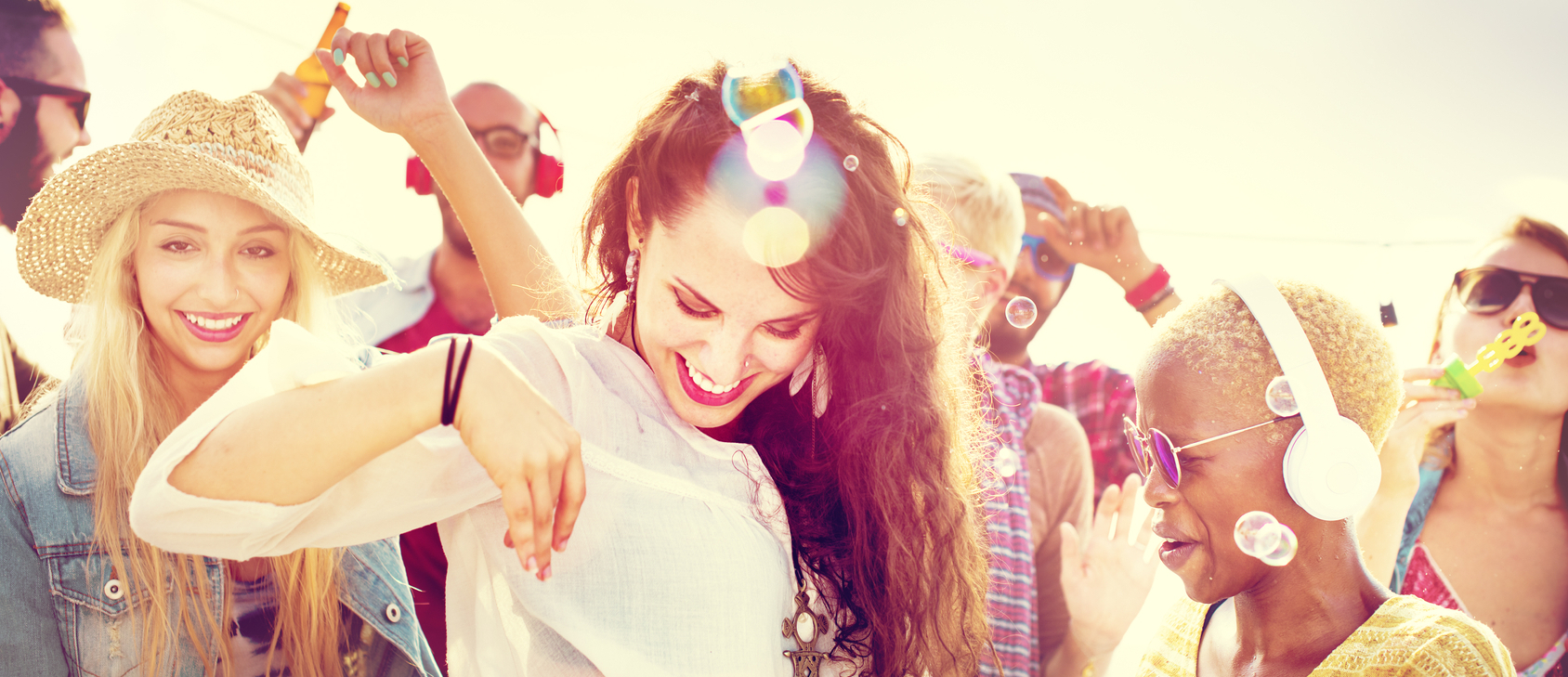 5 Ways Brands Are Using Experiential Marketing to Wow Consumers
They may already be household names, but the world's biggest brands still see the value in connecting with consumers face to face. In fact, experiential marketing, which focuses on engaging consumers in immersive, tactile experiences, is becoming increasingly popular — for brands of all sizes.
Why? Because the emotional connections created by real-life interactions simply can't be replicated online.
Here are five recent experiential activations held by a variety of top global brands. From product launches to conferences, live experiences help brands connect with their customers, shareholders, and staff. Check them out to get inspiration for how you can use experiences to build brand loyalty, no matter how big your brand.
1. Shell harnesses virtual reality to drive understanding of a complex concept
"Working with Shell scientists, we created a narrative following the twists and turns of a droplet of fuel traveling from the forecourt pump through an engine," says Imagination.
The experience made its debut at the Canadian Grand Prix 2014, where it was first taken for a spin by Scuderia Ferrari driver Kimi Raikkonen.
Fiona McHugh, Global PR Manager of Shell V-Power Fuels, said: "This was a fantastic opportunity for us to work alongside ground-breaking technology like Oculus Rift to showcase what our product can actually do. Essentially, what we came out with was a new, unique approach to talking about the science in an accessible way."
2. Nissan impresses top motoring journalists with 'rogue trip'
To launch its new Altima and Rogue models, Nissan Canada planned an unforgettable road trip for 15 lucky journalists.
The 'Altimate Rogue Trip' was a 7-day road trip along the historic Route 66, which spans from Chicago to Los Angeles. Covering more than 2,485 miles, this was the ultimate test to see how comfortable Nissan's leading sedan and smaller crossover vehicle are over long distances.MCI Canada joined forces with Toronto-based events agency Event Spectrum for the event. According to MCI, "The journalists got a real feel for the all-new models during the drive, and took part in fun activities including horseback riding and camping in the Grand Canyon. They also left their mark at the "Cadillac Ranch" art installation – 10 vehicles buried in a farmer's field where visitors are encouraged to add to the art!"
3. Moët & Chandon uncorks a multi-sensory experience for buyers
Champagne house Moët and Chandon partnered with The Concerto Group to launch the 'Moët Academy,' an immersive, educational experience where guests were taken on a multi-sensory journey from grape to glass.Held over two weeks at London venue OXO2, 750 buyers, journalists, and special guests were treated to an in-depth tasting, featuring the Moët & Chandon range.
In several experience rooms, the vineyards of the Champagne region were recreated, complete with real vines. Clever backdrops brought the outside in, with vineyard-inspired focal points completing the look.
Guests benefitted from some insider knowledge, courtesy of Masters of Wine Susie Barrie and Peter Richards, who divulged secret tips about all things 'bubbly.' They were then able to experience the magic of Champagne first-hand while taking in London's panoramic views.
4. Google gatecrashes a gig to target fans
Google asked events agency Jack Morton to help it connect with attendees at Asia Pacific International Music Summit, a conference for thought-leaders in electronic music.
The internet giant wanted to target attendees at the closing party, where DJ Paul Oakenfold was headlining.
"Google approached us to turn the experience into something extraordinary – using the opportunity to drive people to their platforms, create ongoing conversations with fans, and prove that they understand the industry," states Jack Morton."The big challenge was that the summit was an existing event with a superstar DJ. So, how could we use Google's platforms to enhance the experience (not only fulfilling their objectives but also making it the party of the year) without making it a 'Google' event?"
The event agency came up with the idea of using bioreactive wristbands that would track the wearer's emotion and biometric data (heartbeat, body temperature, sweat level, etc.).
This was used to create beautiful reactive art, as well as highlight who was dancing the hardest, and which tracks garnered the best reaction from the crowd. Oakenfold could view this data in real-time and react accordingly.
The entire experience was streamed live to the world via Google+ Hangouts and YouTube. Paul Oakenfold also took part in a pre-event Google Hangout to boost fan interaction and interest in the event.
5. Disney trains 'Social Media Moms' to spread the magic
Disney taps the influence of moms across social media with an annual conference for bloggers and Twitter users. Their Social Media Moms Celebration brings together around 1,300 carefully vetted social media influencers. This year's attendees had a combined Twitter following of 5 million people.At the day-long conference, the moms attend motivational sessions and receive social media tips and Disney updates. This year, they learned how to use Pinterest data, heard from 11-year-old lemonade stand entrepreneur Vivienne Harr, and listened to a Pixar producer talk about the Disney-owned animation studio.
Disney does not tell the mothers what to write or tweet about, and doesn't require them to post. Still, this year's SMMC event generated 28,500 tweets, 4,900 Instagram photos, and 88 blog posts. Interestingly, the were all overwhelmingly positive about the brand.
Want to hear advice on creating incredible live experiences, straight from experiential marketing pros? Check out this tip sheet, "Inside Experiential Marketing: Big-Name Brands Share Secrets to Creating Unforgettable Experiences." You'll get insider tips and hear lessons learned from experts at Airbnb, Lyft, Blurb, and PayPal.