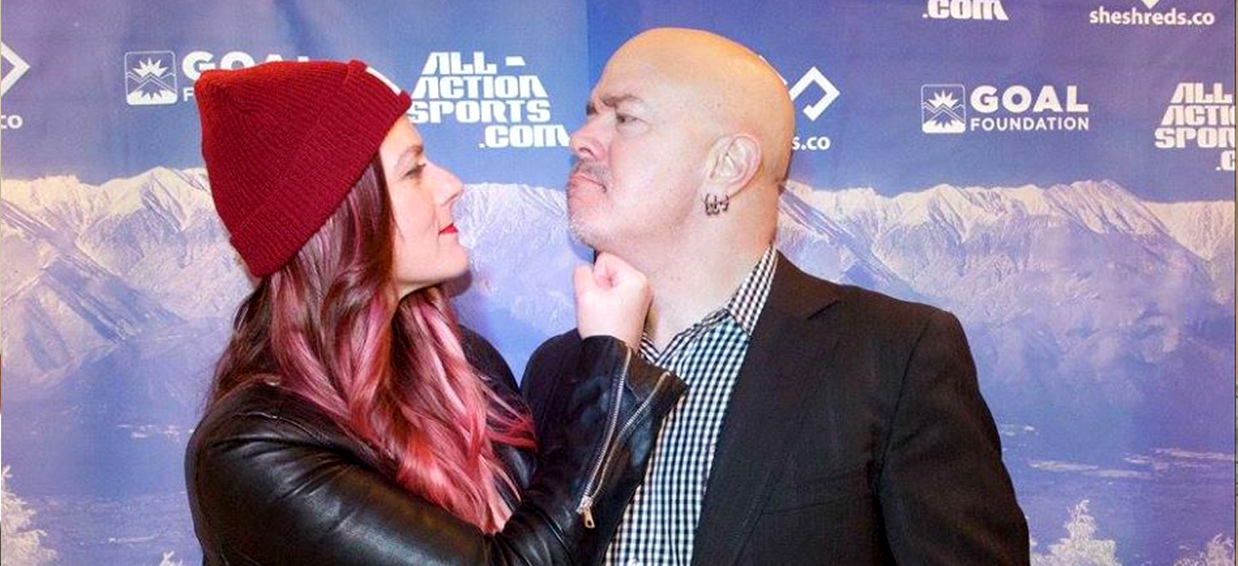 Utah's Most Awesome Live Events Run on This Guy's Passion
Tony Duffy always assumed he'd follow his family's footsteps and become a police officer. But from the time he was a teen planning parties in his backyard, live events were his calling — and even his police administration degree couldn't change that.
Fast forward to today: Duffy and his wife Gina are the principal owners of Utah-based LMP Inc., where he produces events like the World Wakesurfing Championships, the SheShreds Jamboree (a women-only ski experience), and Outdoor Weber, an entrepreneurial outdoors-themed pitch contest with Weber State University.
So how did Duffy stray from his path to being a police officer to become the founder of a successful event business? Find out — and learn why he thinks every single event is like starting a brand new business — in this interview.
How did you get into the event business?
Duffy: I grew up with a passion for music and dance nightlife, specifically the industrial music scene. So the inspiration was my sense of belonging to that group. I had an active role in promoting that music and building that tribe. One of my first ticketed shows was Moby and Prodigy at the Congress Theater in Chicago in 1990 with 3,000 people.
During the early days of experiential marketing, I did a short stint in the world of advertising. I spent my vacation time in Utah to fulfill my passion for action sports like snowboarding and wakeboarding. My wife and I spent so much time there that we decided to move there permanently. With Utah as our home base, we flew from one city to the next putting on events for ourselves and clients.
A range of different industries brought opportunities to the region, and the rising tide lifted all boats — including the local event industry. That led us to get involved with the education sector and other facets of the entertainment industry in the area. We realized that there were lots of opportunities here. So we went all in on a venture that would keep us local, and revolved around the things we loved to do.
When did you know your Utah events would be a success?
Duffy: When the calls started coming my way. At the beginning of this new chapter, we were the ones selling ourselves, establishing a business, and building an audience. Then one day the script flipped, and suddenly the calls came from other people and businesses trying to sell us something, establish their business, and grow their audience.
Was there a moment you had to take the leap and go all in to the event business?
Duffy: Yes. But it was a realization I had a long time ago.
I come from a family of cops, civil servants, and military veterans. So I fully intended to be a police officer and even obtained a degree in police administration. But after my active military service ended, I found it hard to deny my entrepreneurial tendencies and passion for music, sports, and live experiences.
There was no way to know it would work out the way it did. The event industry is like that — you don't know how it's going to go until it does. And I prefer it that way, living in a constant state of uncertainty. It makes life more interesting.
What was your first big failure and what did you learn from it?
Duffy: There have been heaps of failure with respects to driving attendance. One time when promoting a show, I didn't look at the competitive market and see what else was going on at the time. So I didn't get enough people in the door. When that sort of thing happens, you try to figure out what you did wrong.
I've also had events that were too successful — all of a sudden, you have hundreds or thousands of people that violate noise ordinances. There's always a risk of event failure in some way, shape, or form. And a lot of it is out of your control. It's always a delicate balance with events and I think that's what excites me to this day.
How has your business grown?
Duffy: We're a mom and pop shop, my wife and I. But we build teams of people for different events. Like my production company that does audio, video, and lighting. In a multifaceted event business like mine, I find it more effective to bring in staff by project and scopes of work. I also get to do a lot of mentoring, which I find a lot of joy in.
If you could go back in time and give yourself a piece of advice, what would it be?
Duffy: I'd tell myself — or whoever is trying to get a new project going — the general rule of entrepreneurship: It's going to cost you twice as much as you think it will. So no matter how well you think you've projected your costs, double it.
Take your passion and run with it
Whether you enjoy a nontraditional sport, the underground art scene, or a unique fitness craze, you might have a  calling like Duffy: to gather your tribe, and introduce a brand new type of event to your community.
Don't let your inspiration go to waste. Get started today and set up your event on Eventbrite in minutes.