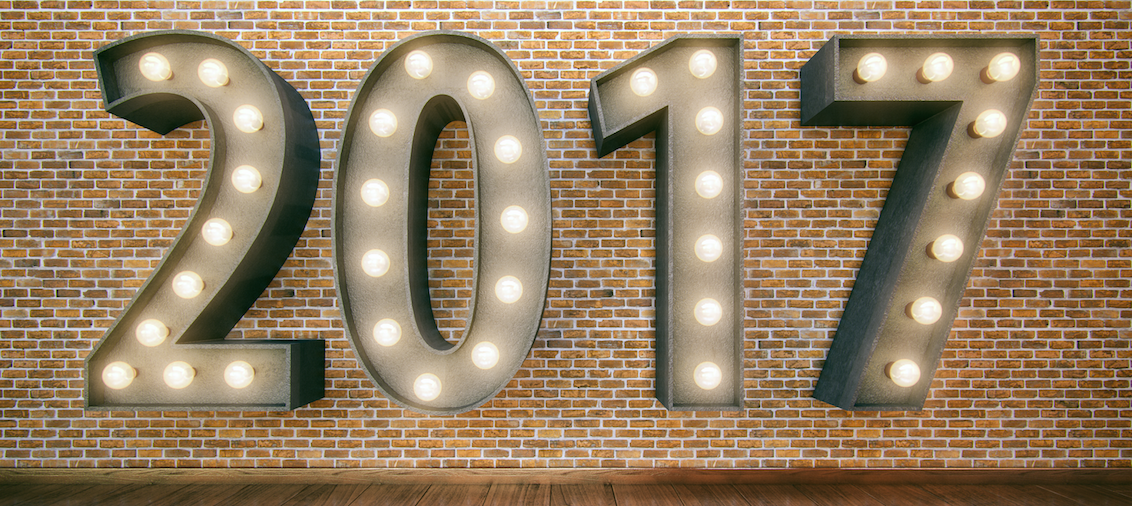 5 Things to Expect From the Event Industry in 2017
With a new year comes new technologies, new attendee expectations, and new ways of working.
So what does 2017 have in store for you? To find out, we asked industry experts what event trends they think will have the most impact in the coming year. Here is what they say are the five biggest trends shaping the industry — and your success — in 2017:
#1: Digital audiences will become even more important
This year, technology will bring digital audiences even closer to the actual event experience, making it more important for organizers to think beyond the "four walls" of the event itself.
Forward-thinking organizers have been using Twitter, Instagram, and other social platforms for some time now to drive online engagement during their live events. But the rapid evolution of technology will cause a shift towards an even more immersive audience experience: livestreaming.
Big brands like Facebook, Apple, Instagram, Google, and Snapchat all offer live-streaming technology that makes it both financially and technically accessible for just about every event.
Juraj Holub, Marketing Manager at Sli.do, says, "Livestreaming is gaining its momentum and I'm convinced that it will have a major impact on the events industry in 2017 and beyond."
Meanwhile, Virtual Reality and Augmented Reality are becoming more and more mainstream. VR provides an even richer event experience to those tuning in remotely, while AR lets organizers layer digital enhancements onto the immediate event environment.
Adam Azor, the SVP of Integrated and Digital Marketing at Jack Morton, says, "The biggest opportunity for events in 2017 will be capitalizing on VR/AR and 360 content…By the close of 2017, live 360 broadcasts will be a reality for the mainstream events industry, which will put the industry on a path that will change its commercial structure forever."
#2: From data to intelligence to action
"Big Data" has been a buzzword for years now, but what you actually do with that data is becoming increasingly important.
Alan Newton, Co-Founder and COO of Eventopedia, says that "many technologies have the capability to collect data at different points in the planner, supplier, and customer journeys, which can provide increasingly important insight and analytics to improve the efficiency and value of events for a whole range of stakeholders."
In 2017, it's likely that solution providers will continue to improve how they present data to organizers, providing actionable suggestions instead of raw data that needs to be interpreted. And when solution providers fail to do this, consultants and specialist vendors will step in to help organizers decipher their data.
Ultimately, this will result in better event experiences for attendees. As Maria Schuett, Head of Marketing for Central Hall Westminster explains, "With so many sophisticated registration and event management tools available in the industry, I think more professionals will begin to analyze data to build better events, and also to provide customer-centric experiences."
#3: Personalization will go mainstream
One of the main applications of all this data will be personalization.
Jerome Maas, Co-Founder and CEO of The Flash Pack, says "Media, PR, Digital, Events, and Social Media are no longer considered standalone verticals. While the lines continue to blur, focus will increasingly shift towards enhanced, personal, and unique experiences."
By applying advances in Artificial Intelligence and machine learning to big data, organizers and event tech companies are going to be able to deliver even more sophisticated and personalized experiences to attendees.
Says Stephane Doutriaux, CEO of Poken, "The biggest trend that will continue to grow in 2017 is the shift towards participants dictating their personal event journey." This could mean anything from personalized email invites to individually tailored at-event experiences.
James Morgan, founder of Event Tech Lab predicts that "Chatbots will offer event attendees a personalized experience," while "biometric applications such as facial, fingerprint, palm print, and iris recognition will…be used to personalize attendee experiences by recognition of individuals."
#4: T-shaped organizers will rise to the top
Specialties are becoming increasingly diverse, and it's more important than ever for organizers to develop T-shaped skillsets — a broad range of skills paired with a deep knowledge of one particular area.
To be a successful T-shaped organizer, you need expertise in one specific aspect of event planning — for example, staging and production, catering, or promotion — and an understanding of the wider industry and technology available.
For example, you might know a lot about AV, but unless you're also up to speed on social media, live streaming, data analytics, and user experience, you may not be able to assemble the right at-event setup to engage digital audiences.
Almost everyone will need to become literate in data collection and analysis, the advances in VR/AR, personalization, and the latest social media platforms.
Of course, no one can be expected to be an expert in all of these fields. But to become T-shaped, organizers will need to be able to collaborate across disciplines with experts in other areas and apply knowledge in areas of expertise other than their own.
With the rapid proliferation of technology across the industry, T-shaped organizers will thrive and rise to the top.
#5: Event ROI will be easier to measure
The ability to track and prove the results of events will continue to improve this year, with brands and entrepreneurs running more and more events as they uncover their value.
Says Ed Poland, Co-Founder and COO at Hire Space, "This'll be the year of data playing a big role in determining the effectiveness of events. Marketers are better equipped to calculate ROI than ever before, and there'll be new technology emerging in 2017."
Of course, more events lead to more competition — so to stand out, organizers must continue to innovate and improve their event experience.
The good news? Since attendees ultimately benefit from this trend, there will be more demand for organizers to run even more events in 2017.
Want some inspiration for creating your best events yet this year? Check out 2016's most unexpected, super-shared events.