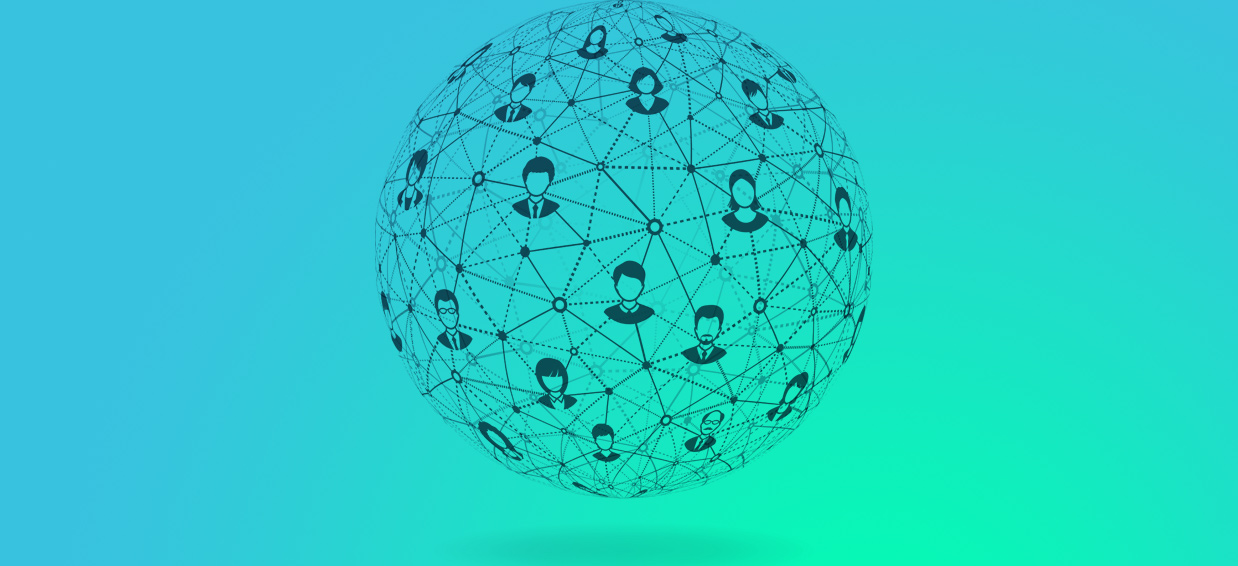 4 Online Tools to Keep Your Global Event Staff in Sync
Expanding your event into new markets is exciting — and challenging. More people will be exposed to your event brand and you'll sell more tickets and registrations. But it goes without saying that the more cities in which you host an event, the more difficult it can be to manage logistics.
Extra event staff on the ground can take care of permits, venues, and security. But staying in sync can be tough when your team is spread across multiple time zones.
Here's how technology can help everyone in real time and avoid miscommunication.
Tips for choosing the right tools
Online collaboration and productivity tools allow you to manage staff from afar. They can also help streamline communications, and keep global event staff in the loop through every stage of event planning.
When investigating productivity tools, look for ones that are cloud-based. This allows you and your team to stay connected from any device and at any time. Other features to consider include video conferencing, task management, file sharing, mobile apps, and notifications.
While most tools are available for free, others will have a price tag. Paid tools will often offer a free version or free trial, so you can test them out and then decide if you want to upgrade.
Here are four tools you can use to keep your team productive.
1. Google Drive
Google Drive allows your team to share documents, spreadsheets, and other files with one another quickly and easily. Using Docs and/or Sheets, your team can brainstorm ideas or update budget items simultaneously. And since your files are stored in the cloud, they're accessible from any device. That means no more emailing files back and forth, or emailing something to yourself.
Google Drive is free to use and allows you to store 15 GB. Additional storage will require upgrading to a 1 TB or 10 TB plan. Learn more here.
2. Trello
Trello is a powerful project management tool that allows you to visualize your team's productivity. This tool uses "boards" to organize your projects (or events) and quickly see the status of each individual task.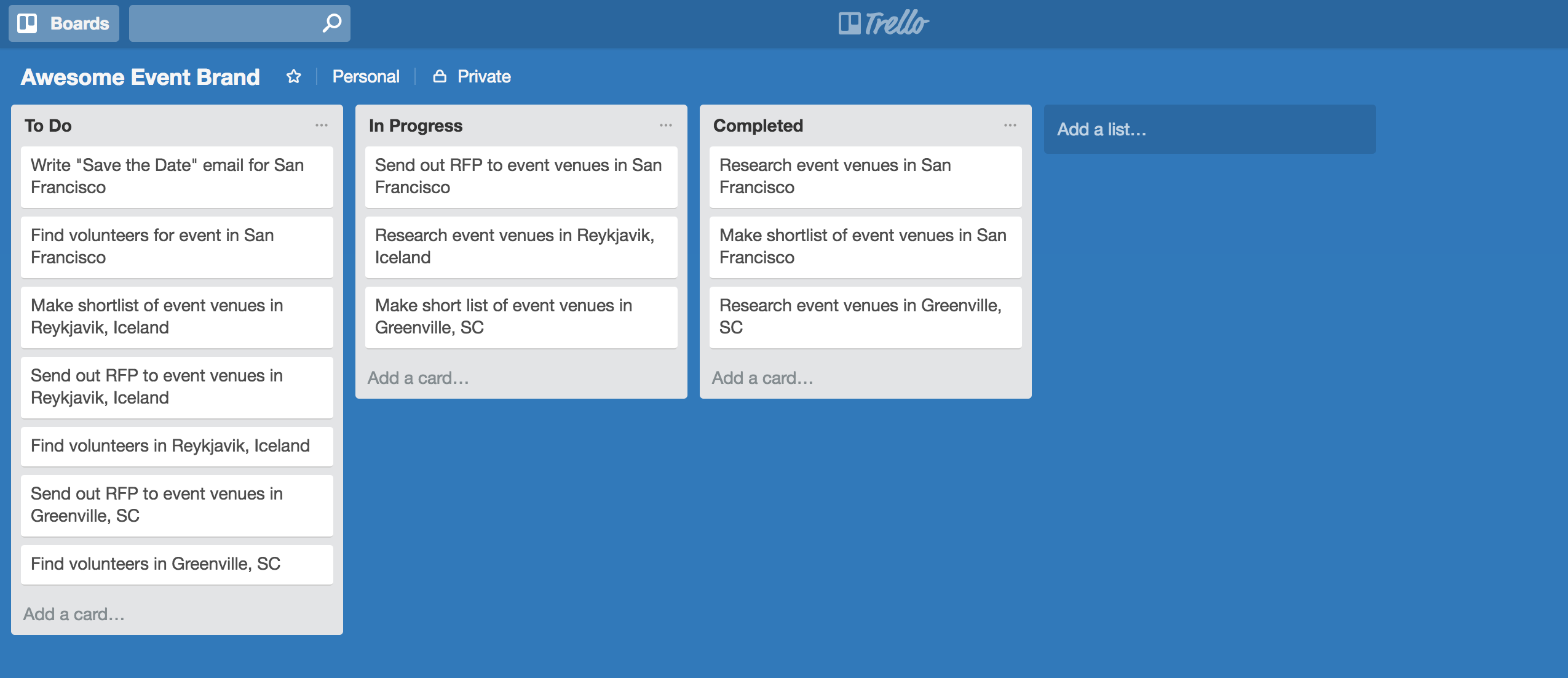 Trello's simple and intuitive workflow lets you and your team easily identify which tasks are in progress, at risk, or complete. Inside each "card," your team can add subtasks, provide deadlines, and assign responsibility.
Trello is free to use. Upgrading to "Business Class" or "Enterprise" will enable you to integrate with other tech tools and offer extra features. To learn more, head to their site.
3. Slack
At first glance, it's easy to underestimate Slack. To the untrained eye, it may seem like yet another chat tool. But what makes Slack such a powerful tool for collaboration is its ability to replace email, instant messenger, group chat, and internal social networks.
Let's say your event brand consists of a flagship event in the United States and a series of smaller events in 12 cities across the globe. Slack allows you to create separate channels for each event. This helps team members focus on discussions relevant to their location.
With Slack, your team can share files and get instant feedback from any device. It also integrates with other tech tools — like Google Drive and Eventbrite. Like most apps, Slack is free to use and has upgrade options that increase its functionality and storage capacity.
Thinking of giving Slack a try? Read this blog post to find out how event creators are using Slack to simplify their work.
4. Google Hangouts
One feature Slack doesn't have (yet) is video conferencing, which is why it's worth mentioning Google Hangouts. With Hangouts, you can have face-to-face meetings with your team from your desktop or mobile phone.
Need to make a long distance call? No problem. Use Hangouts to call within the U.S. and Canada for free.
Google's free version of Hangouts lets you connect with up to 10 people at once. For more details, head on over to their site for more info.
More ways to be efficient
These tools will help you simplify global event staff comms and stop waiting around for emails. But there's more you can do to keep your event staff focused on the highest impact work.
To make your event management even more efficient, learn more about event automation technology in this ebook. It's full of practical advice to scale your event to multiple dates or cities.