One thing the pandemic has taught us all is the importance of virtual events. At first, we adapted because we had to, but then we soon realized that virtual events and networking were a fabulous way to engage and connect with our audience. In-person events will always be important, but offering people the opportunity to attend virtually widens our audience by greatly extending our reach.
Virtual events are now firmly here to stay, and creators are constantly looking for ways to make them as inclusive as possible. The beauty of online events is they are not bound by budget or geography. Those who might otherwise be excluded can now be brought on board. The ability to rewatch events also fits perfectly with busy schedules, and your attendees will welcome this new flexibility. And let's not forget how many logistical challenges are removed when you host a virtual or hybrid event. They provide an excellent way for you to keep your content fresh and engaging. Plus, virtual networking events give you the perfect opportunity to reduce exclusivity and enhance the quality of your guests' experience across the board.
Virtual events are relatively new, and you may still be building your skillset. Maybe you're creating your first virtual network experience and you're not sure where to start. Or maybe you've delivered a virtual networking event before but now you want to learn how to deepen your attendees' experience. At Eventbrite, we have a number of intriguing online networking event ideas that your audience will be excited to join in on.
How to host a virtual networking event
The main elements of hosting a virtual networking event are meticulous planning, careful design, and seamless delivery. Your step-by-step approach needs to focus on connection, interaction, and engagement.
Planning
The first thing you need to do is establish what your audience needs. Do that, and you can make sure they are engaged and involved. Maybe it's a virtual business networking event or a community event. Whatever the dynamic, identify attendee expectations and make sure you meet

and exceed them.

The success of any virtual event will hinge on technology. Test all your tech equipment

as well as

your virtual networking event platform and iron out any problems before the event. Eventbrite's seamless integration with Zoom and Vimeo can save you a lot of headaches.

Everyone on your team needs to be clear about their responsibilities. Whether it's your facilitator, troubleshooter, or technological support —

everyone needs to be clear on their role and how they contribute to the overall success of your event.

Be intentional about who you want to invite. Carefully selecting your target group can influence the overall success of your event. Use Eventbrite's unique ticket type feature that enables you to offer ticket tiering or targeted ticketing.

Communication is key. The aim is twofold — to engage your team and to build momentum and excitement with your attendees.
Delivery
Even while networking virtually, it's important to make people feel they're in a room together sharing a mutual experience. Instead of

the usual

housekeeping and introductions, try breaking attendees up into small groups for quick icebreakers and get-to-know-you activities

Choose your facilitator carefully and make sure they can keep things moving and set an exciting tone.

Always have a clearly set out plan. Beginning and ending on time is essential.
Follow-up
Have systems in place to enable you to maintain your connection with your attendees. Eventbrite can help by providing a platform that enables you to do things like track attendance and no-shows.

Do everything you can to make sure attendees continue their conversation and connection with one another. Networking is about creating and establishing bonds that continue and thrive after the event.

Eventbrite

can collect unique attendee data

which can help you group like-minded attendees. That's invaluable when you want to encourage networking outside of your event.
Unforgettable ideas for your next virtual networking event
Now you need to get creative and think about fun ways in which you can encourage people to interact. This is where Eventbrite can really help. We've got a number of fun online networking event ideas, plus various tools to help you market your event, sell tickets, grow your following on social media, and build your email list — everything you need to build a successful event.
So let's get thinking about how you can encourage networking at your virtual event. Here are a few ideas to get you started.
Speed networking event
Speed networking events are a fast and informal way for people to get together and exchange information — like speed dating, but for business. You can ask your attendees to find out as much as they can about one another until the time is up and they swap places. A speed networking event is a great ice breaker, and it helps attendees develop their networks in an informal setting. If you allow about five or ten minutes per meet-and-greet, the conversation won't dry up and the energy will stay high.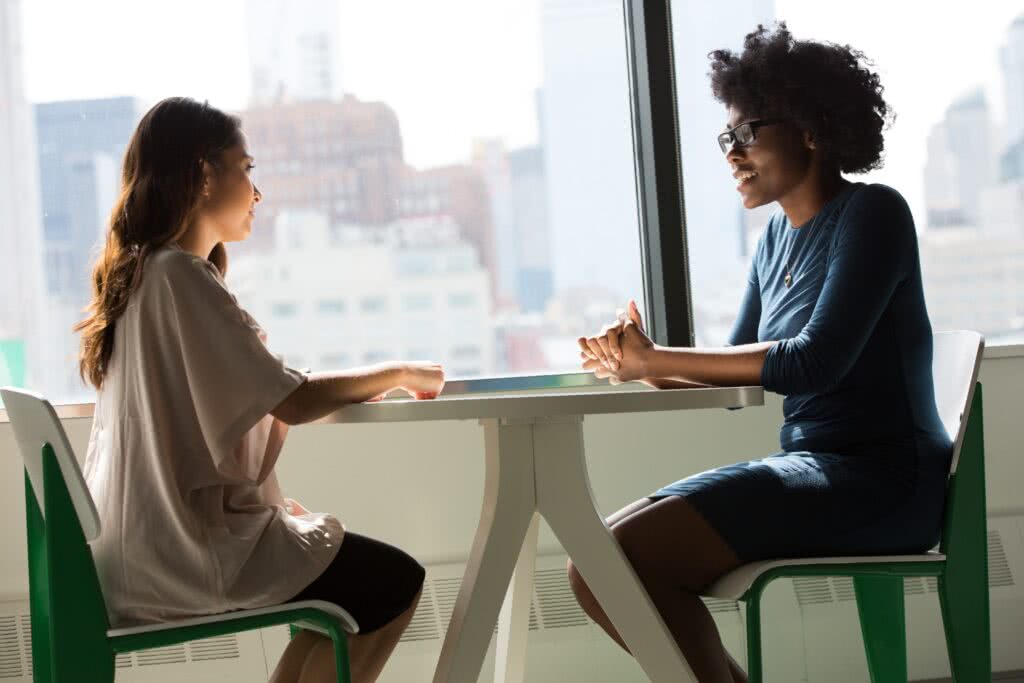 Topical lunch tables
Over the last couple of years, people have been learning more about Zoom and other video platforms as a way to enhance their online networking and interaction. One way you can use these tools is to set up virtual breakout rooms. This provides a casual and unstructured way for people to engage. This informality is invaluable for giving everyone the freedom to follow their own agendas.
Virtual scavenger hunt
The virtual scavenger hunt enables people to work in teams to give them a sense of shared identity and importance as one player among many. Plus, of course, let's not forget how much fun a scavenger hunt can be. The scavenger hunt is a remote game where players scramble to find items or fulfill challenges before the time runs out. Why not give your event a theme or connection and split attendees into teams? Give them a list of things they need to find and let the scavenger hunt begin.
Targeted connections
Who doesn't love finding out what they have in common with other people? Targeted connections is another name for networking. It's a way for your attendees to explore the common ground they have with each other and form new relationships. Sending out a pre-event survey gives you a way to find connections between your attendees, which you can then use as a means to encourage networking and collaboration. Establishing these "clubhouses" based on interests and activities is a great way to break down barriers.
Small and large group interactions
Sometimes we want deep and meaningful connection and conversation; sometimes we want fast-paced discussion and debate. Here you can group attendees across breakout rooms to give them the opportunity to participate in wider or more intimate formats. The aim here is interaction and collaboration — as well as learning from one another. Giving your participants a choice of which size group they want to attend can help them feel more included. Not everyone wants to network en masse, and this way people can find a format that makes them most comfortable.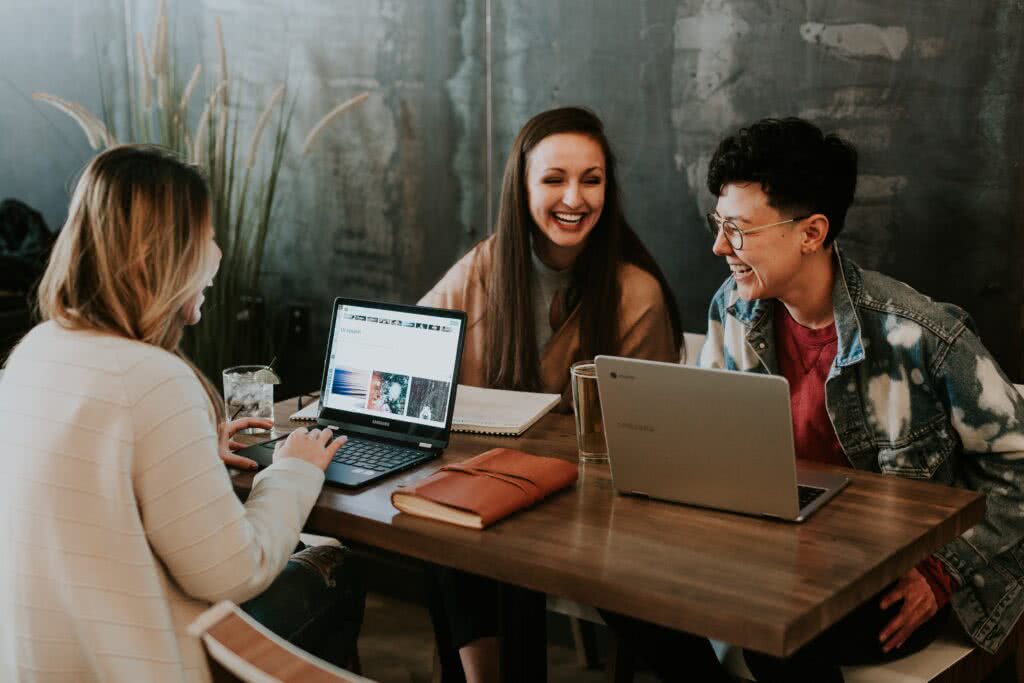 Pre-event photo booth
At an in-person event, a photo booth is a fun and informal way to break the ice and get people talking. If you take your event online, you can ask attendees to share photos in the event chat that they think represent themselves or their business. Give everyone the chance to talk about their photo, why they chose it, and what it says about them. Remember what they say — a picture paints a thousand words. It's completely up to participants what they choose to share.
Invite a VIP speaker
Inviting a VIP speaker is a way for you to build the interest of your existing audience while attracting potential clients who follow your speaker but are new to your circle. Choose someone who will engage with your guests, and ask them to facilitate lots of interaction and involvement. The appeal of inviting a VIP speaker to participate in a virtual event is that everyone gets to have a much closer connection than they would at an in-person event.
One-to-one
Let's not forget the beautiful simplicity of human interaction. Focused one-to-one interactions have incredible potential. Provide prompts and enable people to engage and create a dialogue as opposed to a lecture. Not only are you focusing and stimulating discussions but you are giving people as much time as they need to make those connections. Create a setting and a schedule for the one-to-one that feels fun and offers opportunities to learn. One-to-one communication is a simple but powerful interaction between two people. Whether it's with someone you know well or someone you've just met, if the atmosphere is right, the conversation will flow.
Escape Rooms
This game enables people to piece together clues to solve a puzzle and get out of a locked room. When you require a group to work together through shared ideas in a playful way, you provide a way to create connections and collaborations that will live on outside of the game. Making scenarios feasible and believable gives them a real-world feel. Each player needs the opportunity to offer suggestions in a safe space using their intuition and range of skills. Get creative thinking of virtual applications, and connect the theme to your networking aim in a clever way.
Online networking event ideas
As you can see, the opportunities for virtual networking events are limitless. When considering how effective virtual networking events can be, your aim should always be to offer events that are as enjoyable as they are beneficial. The potential is amazing, and the more you can collaborate and work together, the better the experience you can offer to your guests. One way you can do this is by engaging and networking with other collaborators. It's always a good idea to check out other creator successes to get ideas for your next event.
Reach more people, sell more tickets, and build your brand using Eventbrite Boost, which helps you manage your marketing challenges and handles all your event promotion and ticket sales in one place. Eventbrite's seamless integration with Zoom and Vimeo ensures an effortless virtual experience with automated reminders and customized emails.
Use Eventbrite to create your next virtual networking event.